The Atlantic Daily: Three Pandemic Playlists
Welcome to our virtual quarantine concert.
Every weekday evening, our editors guide you through the biggest stories of the day, help you discover new ideas, and surprise you with moments of delight. Subscribe to get this delivered to your inbox.
This pandemic is helping the world rediscover the joys of communal listening. In that spirit, welcome to The Atlantic's virtual quarantine concert. Tonight, we've got three acts:
Our headliner is Dave Grohl, the Foo Fighters front man, Nirvana alum, and your new personal DJ. Dave picks out a song for every stage of social-distancing life.
Next, enjoy some Atlantic staff picks: 14 writers and editors from around our newsroom each offer you one comfort song.   
And last but never least, we've got a pandemic playlist curated by you—our readers.
We hope you'll follow along at home. All three playlists can be found on our Spotify.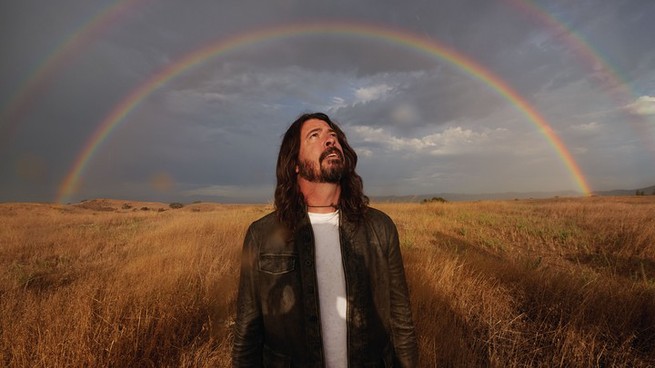 Dave Grohl's Pandemic Playlist
"Hi, I'm Dave Grohl," says Dave Grohl, of Foo Fighters and Nirvana fame. "Welcome to quarantine!" Here are Dave's picks for every phase of social-distancing life:
STAGE 1: PREPARATION
You've stockpiled enough pasta to feed an entire Olive Garden for a month, you've cataloged your toilet-paper rolls down to the individual sheet (who uses only one?), and you've upgraded to liquor bottles with handles on them. You've got this! Put on "Let's Go," by the Cars, and get into it, folks. You're going to be here a while.
STAGE 2: NESTING
Bust out the vacuum and the antibacterial wipes, water your wilting ferns, and finally experiment with a little feng shui! Why the heck not? Home is where the heart is, no? Release your inner Marie Kondo to "Our House," by Madness!
STAGE 3: PRODUCTIVITY
You've finally realized that painting isn't your thing, yoga's a bore, and you're a terrible juggler. Why not learn to cook? Catch up on some reading? Alphabetize your vintage-laser-disc collection? All the while skipping to "Ahmad's Waltz," by Ahmad Jamal!
STAGE 4: VIRTUAL CONNECTION
You've now been reduced to having online cocktails every night with your friends, like a special episode of The Brady Bunch, if The Brady Bunch were set in hell. Not exactly a major rager at the corner dive bar, but you gotta do what you gotta do! Blow off a little steam with "Drunk Girls," by LCD Soundsystem.
STAGE 5: ONLINE LEARNING
Is your house turning into Welcome Back, Kotter on Zoom? At least my kids have a high-school dropout for a father. They'd never risk their college careers by asking me for help. Slam the laptop shut, and crank "School's Out," by Alice Cooper.
Find the final five stages on our site.
14 Staff Picks From Around the Newsroom
FOR MENTALLY TELEPORTING TO YOUR FAVORITE COAST
"Makeitliveforever" by Knxwledge
I compared quarantine notes with a friend in Japan. He lives in a seaside town—"think Hudson Valley, but with an ocean"—outside Tokyo. Every day, he hikes into the hills or bikes beachside. He wants to make sure he sees at least one distant horizon every 24 hours. Not all of us are so lucky. Maybe your world has shrunk to a few hundred square feet, with nothing but concrete and brick outside the window. Lean into the long-exhale groove of this beat loop. It's a vista unto itself.
— Ross Andersen, deputy editor
FOR WAKING UP AND MOVING AROUND
"Second Hand News" by Fleetwood Mac
As a fact-checker, I've never been a fan of second-hand news. But I make an exception for Fleetwood Mac's upbeat opener to its classic album Rumours. Nostalgia: Check. Killer guitar riffs: It's got them. And, if you were looking for it, the song even features a Naugahyde chair used as a drum. Sure, the making of the album was mired in heartbreak—but damn, does it sound good.
— Will Gordon, assistant editor
FOR WHEN INSIDE GETS TO BE TOO MUCH
"Scott Street" by Phoebe Bridgers
I love everything about this song: The strings, Bridgers's ethereal and slightly anesthetized vocals, the demented sound effects (bicycle bells, trains, what sounds like the squeak of a clown nose). And the ambient, nonspecific sense of melancholy lets you read into it whatever you feel like. Maybe some day we'll all get to skirt open-container laws again.
— Sophie Gilbert, staff writer covering culture
FOR A MIDDAY DANCE BREAK
"Don't Start Now" by Dua Lipa
I am starting to grow tired of a lot of things—Zoom meetings, sitting in the same chair every day, humming "Happy Birthday" at the sink—but, somehow, I'm not sick of this song yet. With a chorus like "Don't show up / Don't come out," it is both a PSA and a bop. It's a pandemic anthem that won't get you down.
— Marina Koren, staff writer covering space
FOR WALKING AROUND YOUR NEIGHBORHOOD, AVOIDING OTHER PEOPLE
"Watch That Man" by David Bowie
If you're lucky, you don't have anyplace to be right now. The walks around the block are getting a bit dull. Bowie at least makes you feel like you're going somewhere interesting.
— Caroline Coppel, copy editor
FOR WHEN YOU'RE HOPING FOR A BETTER SUMMER
"Summer" by Mumm-ra
"Summer" sounds like a classic indie-pop pool-party jam, but with one key difference: It's actually a song about longing. Summer hasn't come yet for the singer and the woman he loves, who declares, "I'm only happy when there's blue skies up above." So many of us are waiting for the next season, hoping it's better than the current one, getting small doses of sunshine and hope on our brief walks outside. The last line of the chorus—"just wish the sun would shine for us"—feels like it applies to all of humanity right now.
— Julie Beck, family editor
FOR WHEN YOU NEED SOMEONE TO TELL YOU IT'LL BE OKAY
"00:00 (Zero O'Clock)" by BTS
Unless you speak Korean, you won't understand most of this song without looking up the lyrics (which I highly recommend), but the sentiment comes through anyway. "Zero O'Clock," sung by the four vocalists of BTS, is about trying to find a moment of relief from spiritual exhaustion. Close your eyes: Let the chorus ("and you're gonna be happy"), delicate guitars, and emotional harmonies wash over you.
— Lenika Cruz, senior associate editor
FOR CONTEMPLATING IT ALL
"Trembling Hands" by The Temper Trap
This is "Sweet Disposition" with the angst dialed up. Both songs share a genetic through line—that same bigness, the cinematic quality. But turn to this one when you need something a bit moodier.
— Caroline Mimbs Nyce, senior associate editor
FOR WHEN YOU NEED AN EXTRA-STRENGTH PICK ME UP
"6's to 9's" by Big Wild
I first heard "6's to 9's" in yoga class, and I was like, WHAT IS THIS BRILLIANCE. The way the singer's voice fades into the synth is so magical, as is the message. Who wouldn't want the 6s of these days turned into the 9s of a typical, pre-quarantine spring? The lyric "I want you speaking in tongues" does deep things to the part of my brain that's still an Evangelical Christian, and it's … heavenly. Plus, it reminds me of yoga! Another thing I miss.
— Olga Khazan, staff writer covering health
FOR GETTING YOUR 2-YEAR-OLD AWAY FROM THE KITCHEN TABLE AND MOVING HER BODY
"Happy" by Pharrell
Parenting during a pandemic is enormously challenging, but somehow, my 2-year-old has picked this moment in time to learn the concept of happiness. She often says "Vivi happy"—usually when she's eating. So to get her (and us) out of marathon chow sessions, we'll play Pharrell Williams's "Happy," which really does make us smile as we clap our hands.
— Janice Wolly, copy chief
FOR WHEN YOU'RE MISSING PARTIES AND NEED TO REMEMBER WHY YOU DIDN'T GO TO THEM
"Nobody Really Cares if You Don't Go to the Party" by Courtney Barnett
Barnett is a lyrical genius, the message is appropriate to the moment, and the song is a free time-machine ride to 1994.
— Nick Baumann, politics editor
FOR DANCING ALONE IN THE DARK
"Apartment Story" by The National
"Apartment Story" has long been on my list of songs for dancing the blues away. But not until it was echoing through my empty, pandemic-sanitized kitchen did I realize how uncannily it fits my mood these days. Set to a driving beat and a wistful melody, the lyrics feature many a quarantine-esque image—an edgy state of exhaustion, sleeping in one's clothes, endless days inside—but also a gentle promise: "We'll be all right."
— Rosa Inocencio Smith, assistant editor
FOR REMEMBERING HOW EXPANSIVE THE UNIVERSE IS
"Expanding Electricity" by Kaitlyn Aurelia Smith
If you find yourself missing the outdoors, try immersing yourself in the electro-symphonic arrangements of Kaitlyn Aurelia Smith, the West Coast composer who draws inspiration from the natural world. "Expanding Electricity," the lead single from her forthcoming album, The Mosaic of Transformation, is a 10-minute suite celebrating the physical phenomenon of electricity. It's panoramic, kinetic, and full of surprises—the perfect antidote to the restricted views and movement of forced isolation.
— Kelsey Waite, copy editor
FOR IN BETWEEN TURNING OUT YOUR LIGHTS AND FALLING ASLEEP
"I Close My Eyes" by The Jones Girls
Bedtimes never seemed so arbitrary. The Jones Girls offer to you an adult lullaby that'll help you choose when to end your night. Sweet dreams will follow.
— Myles Poydras, editorial fellow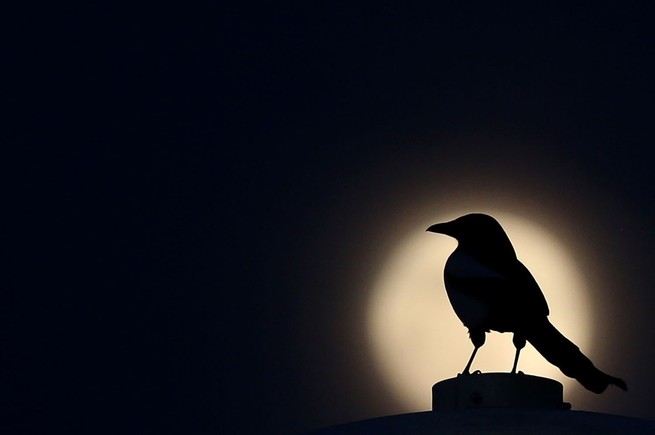 Your Picks
Now it's your turn. Last week, we asked you to send us the songs you were turning to in this moment. The most popular submission was R.E.M.'s "It's the End of the World as We Know It (and I Feel Fine)." Find that and 26 other songs on this playlist curated by Atlantic readers.
We still want to hear from you: Keep those songs coming, and we'll continue to update the playlist.
Thanks for rocking out with us.