The Atlantic Daily: How Four Countries Are Handling This Outbreak
Britain recalibrates, while China takes a victory lap. Hungary sinks toward authoritarianism, and Brazil becomes a center of denialism.
Every weekday evening, our editors guide you through the biggest stories of the day, help you discover new ideas, and surprise you with moments of delight. Subscribe to get this delivered to your inbox.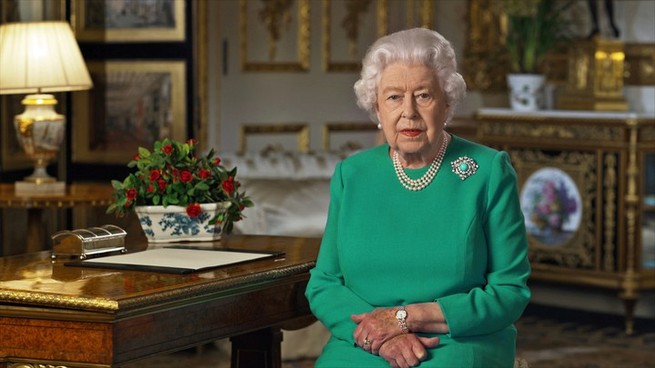 "Epidemics, like disasters, have a way of revealing underlying truths about the societies they impact."
Five weeks have passed since Anne Applebaum, our Pulitzer Prize-winning columnist, first wrote that sentence. But the truths she seeded back in early March are just beginning to flower.
This outbreak is showing the deeper tendencies of governments around the world. Below are glimpses into how four different countries—Britain, Hungary, China, and Brazil—are dealing with this outbreak, and what their responses mean.
Britain pulls back from the edge.
This weekend marked a turning point, Tom McTague writes from London. "These were 48 hours in which Britain reasserted its foundational stability, and in doing so made real change more likely once this is all over."
This retooling took the form of three events: (1) the election of a new Labour Party leader to replace Jeremy Corbyn; (2) a rare address from the queen; followed by (3) news of Prime Minister Boris Johnson's hospitalization (he's since been moved to intensive care).
Hungary falls to authoritarianism.
Last week, the country's parliament, controlled by Prime Minister Viktor Orbán's party, voted to give Orbán extraordinary emergency powers, including "the right to rule by decree—indefinitely." The EU, meanwhile, stands by largely powerless to curb the country's democratic backslide.
The pandemic, Anne argues, was merely an excuse for the power grab.
China leans in to propaganda.
Accusations of information suppression and a cover-up have dogged Beijing since the early weeks of the outbreak. Still, the government is now hailing itself as a world leader in pandemic response. "Never mind that China put the world in this predicament in the first place," my colleague Kathy Gilsinan writes, "[President] Xi is ready to declare victory at home."
Nadia Schadlow, a former deputy national-security adviser argues that critics should consider the possibility that President Donald Trump was right about China.
Brazil is caught in a political tug-of-war.
President Jair Bolsonaro downplays the virus as a "little flu"—insisting that the economic fallout would be even more deadly. Bolsonaro's stance has emboldened other hardliners, "but it has also left him isolated and besieged," Uri Friedman writes.
Local officials, and pot-banging protestors, are pushing back. The governor of Rio de Janeiro, Wilson Witzel, just won a court battle against Bolsonaro, allowing Witzel to proceed with airport and road closures over the federal government's objections.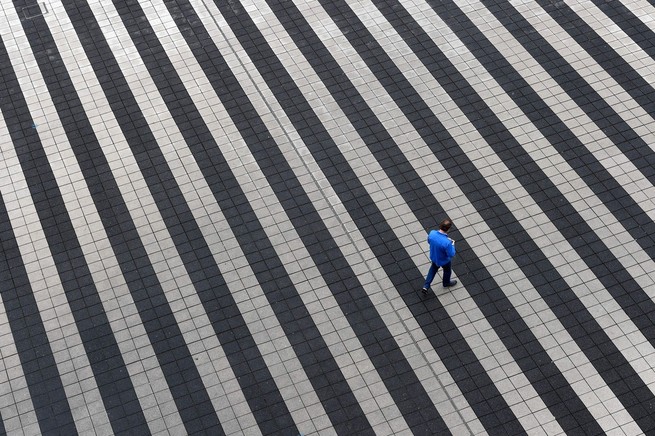 What to read if … you just want practical advice:
Tonight's Atlantic-approved quarantine activity:
Write a poem. In honor of National Poetry Month, we're launching a weekly poetry-writing challenge. Post your original work on Instagram with the tag #AtlanticPoetryChallenge to enter (read the full details here).
What to read if … you'd like to read about something—anything—other than the coronavirus: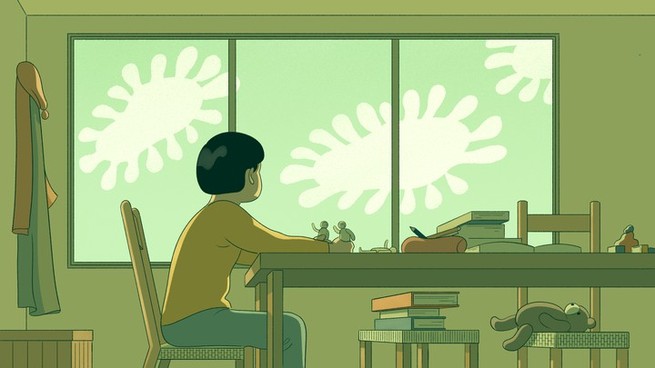 Dear Therapist
Every Monday, Lori Gottlieb answers questions from readers about their problems, big and small. This week, she advises a parent who is stuck at home with kids during the coronavirus lockdown:
How can parents best help our children manage their emotional and mental health during the social distancing required to fight the coronavirus pandemic? They're dealing with a lot of change, stress, and isolation as a result of the pandemic, and I would appreciate any suggestions on how to best help them deal with their feelings.  
---