The Atlantic Daily: Our Quarantine Cooking Guide
As the coronavirus forces people to shop less and stay at home more, it's time to rethink food consumption altogether.
Every weekday evening, our editors guide you through the biggest stories of the day, help you discover new ideas, and surprise you with moments of delight. Subscribe to get this delivered to your inbox.
At my neighborhood grocery store, only the most odious pastas remain. The sight of cleared-out stores, once teeming with customers, has become a familiar one as people around the United States respond to the intensifying COVID-19 crisis.
As stores restock, and nationwide social-distancing mandates continue, Americans will need to reconsider their approach to not just grocery shopping, but also food consumption altogether. Maximizing any one ingredient (or meal) is even more urgent now, when food suppliers are struggling to meet the sudden surge in demand, but it doesn't have to be prohibitively hard, or even boring.
To get you started, my colleagues and I put together this guide to cooking smartly during a pandemic. Below, you'll find a collection of tips sourced from our resident newsroom chefs, those Atlantic writers and editors who are as talented with a whisk as they are with a pen.
As the days of isolation and repetition drag on, it's useful to remember that people have always adapted their eating habits to the times, however difficult. "No matter what's been going on in the world, whether it's another pandemic, which there has been, or a recession … people have always cooked through these times," the cook Julia Turshen, author of Now & Again: Go-To Recipes, Inspired Menus + Endless Ideas for Reinventing Leftovers, told me.
These may be uncertain times, but there are blueprints for navigating them—and we don't always have to do it alone.
---
Make your own stock(pile).
Russell Berman, staff writer covering politics
Roasting a chicken—or a couple meals' worth of bone-in parts—is a delicious two-for-one meal in a crisis. You could also just use a premade rotisserie chicken. I freeze the leftover carcass or bones and make a big pot of stock that can then be used for soups (matzo ball!), risotto, or any dish that calls for it. Homemade chicken stock is perfect for home arrest: It's time-consuming but not labor-intensive. Just put the carcass and/or bones in a pot of water; add an onion, carrot, celery, and garlic head for flavor—whatever you can spare—and let it simmer on low for four to five hours. Yum!
Skill level: If you can boil water, you're halfway there.
Shop at your local Asian grocer.
Ellen Cushing, special projects editor
They need you right now, but you also need them: These stores are likely to be cheaper and less crowded than chain supermarkets, and they carry a whole host of crunchy, ferment-y, intensely flavorful ingredients that will lend taste and texture to even the most boring work-from-home lunch. Fry up some kimchi with fresh or frozen vegetables and the cooked grain of your choosing, and you will have a very serviceable pantry meal, especially if you drizzle some of the kimchi brine on top.
Skill level: Putting on real shoes
Freeze fresh produce now.
Hannah Giorgis, staff writer covering culture
In recent weeks, I've gotten the most mileage out of freezing the ingredients I rely on as a flavor base for my sauces, soups, and meat dishes. Mirepoix—the unfailing mix of chopped onions, carrots, and celery—can be frozen as one combined entity. Whole garlic holds up well, too. Be sure to label the containers with their contents and the date they were prepped. The Kitchn has a great cheat sheet outlining how long many fruits and vegetables can safely be frozen.
Skill level: Just be careful getting your knives out.
Spice up your boring chickpeas.
Adrienne LaFrance, executive editor
Drain and salt and pepper (a lot). Add a pinch of sesame seeds and turmeric, four cloves of garlic, and a half glug of olive oil. Mash, heat to medium for four minutes; mash again. Heap on cracker or crusty bread; save the rest.
Skill level: Opening a can of chickpeas
Turn any can of beans into a great snack.
Vann R. Newkirk II, staff writer and host of our Floodlines podcast
You can really roast any large bean, the same way people make crunchy chickpeas. Kidney beans and black beans are delicious this way, and the basic formula is the same. Soak and pat dry the beans if you bought them dried, or rinse and pat dry if you bought them canned. Toss them with olive oil, salt, and your choice of seasoning (mine: chili powder and allspice for kidney beans; cumin, chili powder, and cayenne for black beans). Bake for 25–30-ish minutes on 425 degrees.
Skill level: Turning on the oven
Powdered milk is easy to use and lasts forever.
Haley Weiss, assistant editor
Instant milk is surprisingly cheap, and unlike the refrigerated stuff, it never goes bad—the box currently in my pantry has been part of my camping breakfast routine for three years now. Most powered milk is a tad sweeter and a little thinner than regular milk, and the difference between the two is evident if you're drinking it straight. But if you're baking, or looking to add some creaminess to any dish, nobody will know you used powder and water instead of the real thing.
Skill Level: Stirring out the clumps
Use this time to get into fermentation.
Katie Martin, associate art director
It takes a little time and patience, but fermentation preserves fruits and vegetables beyond their normal shelf life while transforming their flavor and texture. The idea is surprisingly simple: Add salt to your fruit or veggie and wait. You can preserve lemons and ferment garlic in honey, or turn cabbage into sauerkraut or kimchi. Bon Appétit 's Brad Leone hosts a very entertaining (though often vague) YouTube series abounding with ideas and techniques.
Skill level: Harder than spaghetti, easier than lasagna
---
Today's outbreak reading guide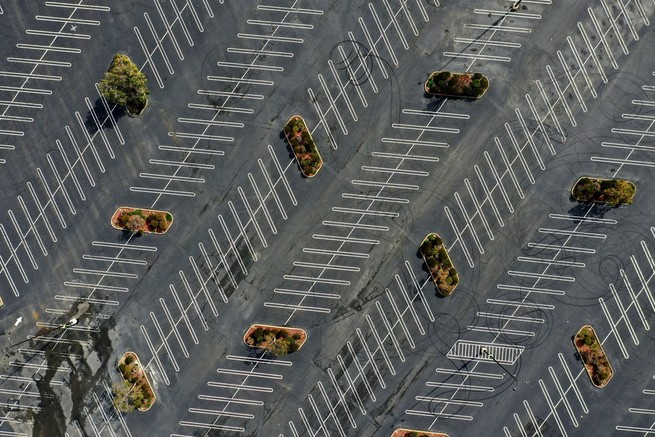 What to read if … you just want practical advice:
One question, answered: A 22-year-old reader, getting ready to enter the workforce, asked for help preparing for the coming recession.
I feel for you! I graduated in 2009, in the teeth of the Great Recession, and I vividly remember how stressful it was to find a job (especially a job in journalism) during an economic crisis. The truth is that there's no way to prepare for something unprecedented, like a once-in-century pandemic. And while we all have a part to play in reducing the spread of this outbreak, the responsibility to get us out of this mess doesn't fall on any one individual, but rather on our leaders and our government.

But I'll stop filibustering. You asked: What can I do? I'll break my answer into two parts: your work and your life. The best work advice I can offer you is to apply broadly, both in and outside of your preferred career path. I know that applications are exhausting to do, one after another, and that it is further draining to hear "no"—or, even worse, nothing at all—when things don't work out. In a bad economy, you simply have to cast a wide net. Now, more important, your life. Stay safe, stay inside, stay active; sleep, go for walks, find a peace that transcends the day-to-day outlook of your employment this summer. This pandemic will pass. And when it does, you will still be in your  early 20s, with the world entirely in front of you, a multitude of possible careers before you, and the chance for extraordinary success in all of them.
Tonight's Atlantic-approved self-quarantine activity: Dig into Susan Choi's Trust Exercise, a novel about teen angst but also about the power of "different, and even wildly creative, forms of faith."
What to read if … you'd like to read about something—anything—other than the coronavirus: This essay on Fred Rogers's uncanny ability to speak not only to children, but to all of us.
---