The Atlantic Daily: One Virus, Two Americas
Red and blue America aren't experiencing the same pandemic.
Every weekday evening, our editors guide you through the biggest stories of the day, help you discover new ideas, and surprise you with moments of delight. Subscribe to get this delivered to your inbox.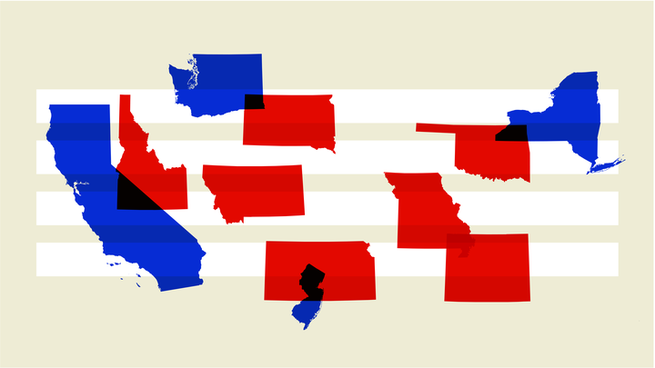 One virus, two Americas
Maybe you live in a blue state, in a hard-hit, urban area, and are currently under lockdown orders from your Democratic governor. Or maybe you live in small-town, conservative America, in one of the places that's been relatively free of COVID-19 cases, where local Republican officials are resisting further preventative measures.
Red-state and blue-state America aren't experiencing the same pandemic, and it's showing in the polls. National surveys reveal geographic and partisan splits in attitude, with Democrats and urban dwellers more likely to express their concern. And, perhaps even more troubling, these divides seem to be worsening.
The pandemic, and America's response, is being swallowed up by the country's culture wars. As our politics staff writer McKay Coppins reports today, social distancing has morphed into a political act—"a way to signal which side you're on."
A few things to consider as you make sense of the situation: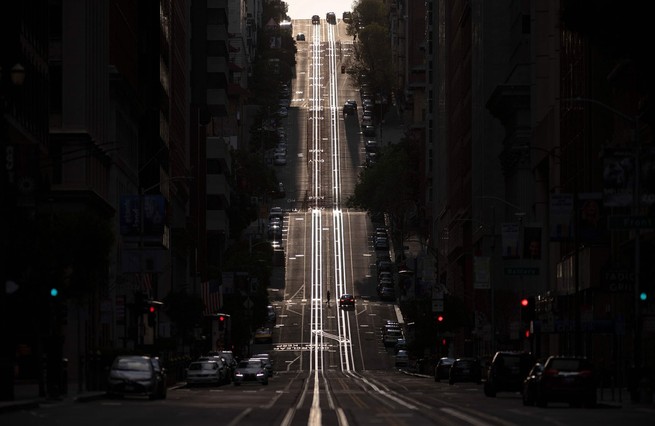 What to read if … you just want practical advice:
One question, answered: How can you fight back against misinformation about the virus?
Consider the source, and consider the source's source. Both of these steps help guard against disinformation (the intentional spread of false information), as well as misinformation (the unintentional, inadvertent spread of false information).
Tonight's Atlantic-approved self-quarantine activity:
This one is courtesy of our space reporter Marina Koren:
"Get your hands on a jigsaw puzzle, preferably one with 1,000 pieces. Puzzles are the perfect pandemic activity because they keep both your mind and your hands occupied for hours; it's hard to dwell on the outbreak—and scroll through the latest headlines on your phone—when you're laser-focused on finding that one elusive piece."
What to read if … you'd like to read about something—anything—other than the coronavirus:
Emma Perrier spent months messaging a man she believed was a 34-year-old electrician, but who was actually a 53-year-old retail decorator. Their first in-person meeting broke her heart. But when she reached out with a warning to the Turkish model whose photos her catfish was using, things took a turn for the better.
---
Dear Therapist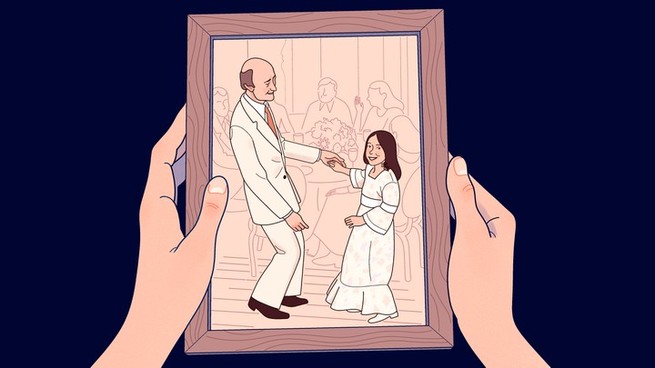 Every Monday, Lori Gottlieb answers questions from readers about their problems, big and small. This week, she does something extraordinary: answers her own question. She explains:
This week, I decided to submit my own "Dear Therapist" letter following my father's death. As a therapist, I'm no stranger to grief, and I've written about its varied manifestations in this column many times.

Even so, I wanted to write about the grief I'm now experiencing personally, because I know this is something that affects everyone. You can't get through life without experiencing loss. The question is, how do we live with loss?
---
This email was written by Caroline Mimbs Nyce, with help from Isabel Fattal and Annika Neklason, and edited by Shan Wang. Did someone forward you this newsletter? Sign yourself up for The Daily here.