The Atlantic Daily: How to Manage Your Coronavirus Anxiety
"A virus can invade our bodies, but we get to decide whether we let it invade our minds."
Every weekday evening, our editors guide you through the biggest stories of the day, help you discover new ideas, and surprise you with moments of delight. Subscribe to get this delivered to your inbox.
We're calling it plague dread. It's that feeling that seems so inescapable right now, that sense of foreboding mixed with terror and boredom. As Amanda Mull put it: "For many, all that's left to do is to sit at home and brace for an unimaginable impact."
But this feeling is escapable, at least partially. "A virus can invade our bodies, but we get to decide whether we let it invade our minds," Lori Gottlieb, our Dear Therapist columnist, writes in her guide to staying sane during a pandemic.
If you're seeking relief from plague dread today, try …
… practicing the both/and method.
"It's horrible AND we can allow our souls to breathe."
… not checking the news every few minutes.
"A daily update makes sense. But bingeing on up-to-the-minute news is like stress eating—it's bloating our minds with unhealthy food that will make us feel sick."
… giving yourself the space to let go.
"Some anxiety is productive—it's what motivates us to wash our hands often and distance ourselves from others when there's an important reason to do so … But unproductive anxiety— unchecked rumination—can make our mind spin in all kinds of frightening directions."
Lori also joined our new daily-ish podcast, Social Distance, to chat about coping with this crisis. Listen to the episode.
One bonus tip: Try cooking a recipe that requires your full attention. Our culture writer Hannah Giorgis discovered a kind of meditative peace in stirring and stirring a risotto.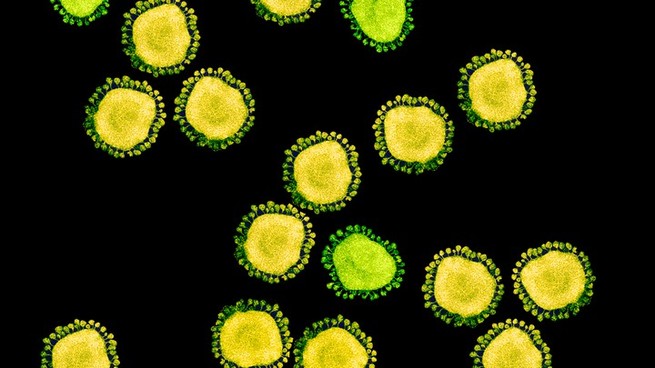 What to read if … you're still confused how this virus differs from the flu:
We'll repeat it one more time: This is not the flu. Our science reporter Ed Yong unpacks what we know about this particular strand of coronavirus—and why it's so good at spreading.
What to read if … you just want practical advice:
What to read if … you're in sore need of a pick-me-up:
How about rewatching Groundhog Day?
"An obvious choice, perhaps, but no wonder—Harold Ramis's film is one of the most reliable and delightful pieces of entertainment in Hollywood history," our movie critic David Sims writes in his roundup of 10 perfect films to stream right now. (Trust David—he watched more than 400 films last year.)
What to read if … you'd like to read about something—anything—other than the coronavirus:
This important investigation: Why do kids love to tell such weird, unfunny jokes?
One question, answered: A few readers wondered if the spread of the virus will abate as warmer weather arrives.
Ed, who covered what we know about SARS-CoV-2 so far, reports:
Coronaviruses, much like influenza, tend to be winter viruses … Unfortunately, that might not matter for the COVID-19 pandemic.

At the moment, the virus is tearing through a world of immunologically naive people, and that vulnerability is likely to swamp any seasonal variations. After all, the new virus is transmitting readily in countries like Singapore (which is in the tropics) and Australia (which is still in summer). And one recent modeling study concluded that "SARS-CoV-2 can proliferate at any time of year."

"I don't have an immense amount of confidence that the weather is going to have the effect that people hope it will," [Lisa Gralinski of the University of North Carolina] says. "It may knock things down a little, but there's so much person-to-person transmission going on that it may take more than that." Unless people can slow the spread of the virus by sticking to physical-distancing recommendations, the summer alone won't save us.
We are continuing our coverage of the coronavirus. View all of our stories related to the outbreak here. Let us know if you have specific questions about the virus—or if you have a personal experience you'd like to share with us. In particular, we'd like to hear about how the pandemic has affected your family life—whether that's child care, partner relationships, or any other family dynamic.