The Atlantic Daily: How This Ends
America was supposed to be prepared. It wasn't. So what now?
Every weekday evening, our editors guide you through the biggest stories of the day, help you discover new ideas, and surprise you with moments of delight. Subscribe to get this delivered to your inbox.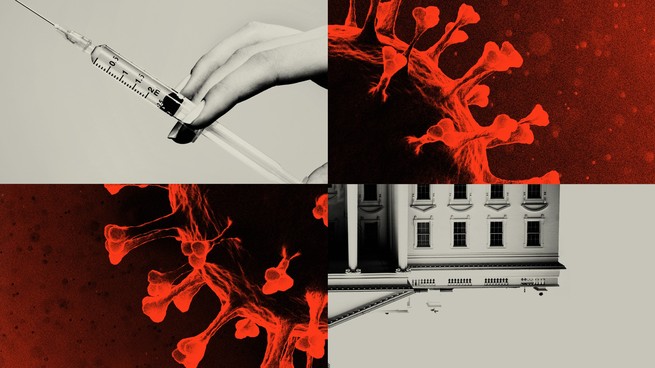 America was supposed to be prepared. It wasn't.
So, what now? When will this all end? When will life in the U.S. return to normal?
Today, our staff writer Ed Yong talks through a number of scenarios in this comprehensive, essential work of journalism. I encourage you to read it in full.
It's an exploration of what the future may hold. But before looking forward, Ed revisits the past, retracing how we got here—and what needs to change immediately to ensure the best possible outcome.
What went wrong
America's original sin—"the single flaw that undermined every other countermeasure"—was its failure to deploy testing during the early spread of the disease.
What the U.S. can do now
"This is the worst-case scenario," Ed writes. "To avert it, four things need to happen—and quickly."
Produce personal protective equipment (masks and the like).

Produce tests.

Continue social distancing.  

Deliver clear, consistent messaging, from the top.
What the future holds
There are three possible endgames. The first one already seems unlikely: that each country simultaneously halts its outbreak. The second is that the virus sweeps through the world and fizzles out in the face of growing herd immunity—but in the process, millions die.
The third, and best, option is "that the world plays a protracted game of whack-a-mole with the virus, stamping out outbreaks here and there until a vaccine can be produced." Here's what that would look like.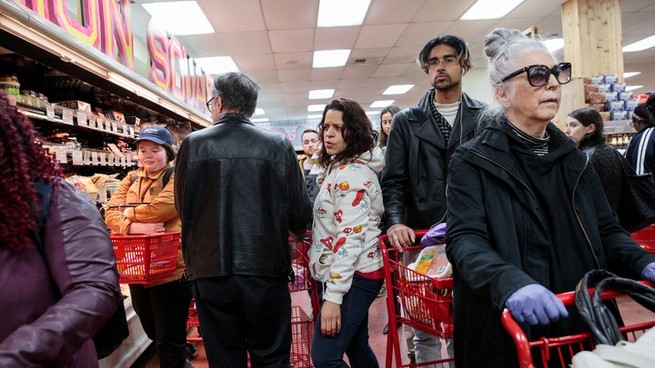 What to read if … you just want practical advice:
One question, answered: What's the likelihood of catching the coronavirus at the grocery store?
Our health reporter Olga Khazan recently reported on the relative risks of grocery shopping, for both customers and employees:
The primary concern for shoppers is other people, not food. Though shoppers might worry about infecting themselves by handling the same apple or Cheerios box as someone else, health experts say transmission through food or its wrapping is largely avoidable. Research suggests that the virus can exist on cardboard food packaging for a day, and on plastic for several days, but it becomes less infectious over these periods. "My recommendation is just to wash your hands after you handle external packaging," Angela Rasmussen, a virologist at Columbia University, says. "High-touch" objects such as shopping-cart handles are a bigger concern, but many stores have provided sanitizing wipes for those.

Coughing humans, meanwhile, can be harder to escape. This is a manageable risk for shoppers who can go to the store at odd hours and use the self-checkout. But at a high risk of infection are the cashiers themselves, who stand just a few feet from hundreds of customers a day.
Tonight's Atlantic-approved self-quarantine activity:
Looking for some premium cinema to get you through hump day? Zodiac is one of the best movies of the century, our critic David Sims writes, praising the director David Fincher's film as "better than any true-crime documentary." It's available on Netflix.
What to read if … you'd like to read about something—anything—other than the coronavirus:
The fiction writer Lauren Groff's salacious short story "Birdie" features a group of high-school gal pals reflecting on the events of one formative summer decades later. Enjoy her rich, witty rendering of the undertones of female friendship in your downtime, perhaps between virtual catch-ups with your own friends.
This email was written by Caroline Mimbs Nyce, with help from Isabel Fattal and Haley Weiss, and edited by Shan Wang. Sign yourself up for The Daily here