Books Briefing: Giving Romance a Language
How to write about the feeling that's hardest to communicate: Your weekly guide to the best in books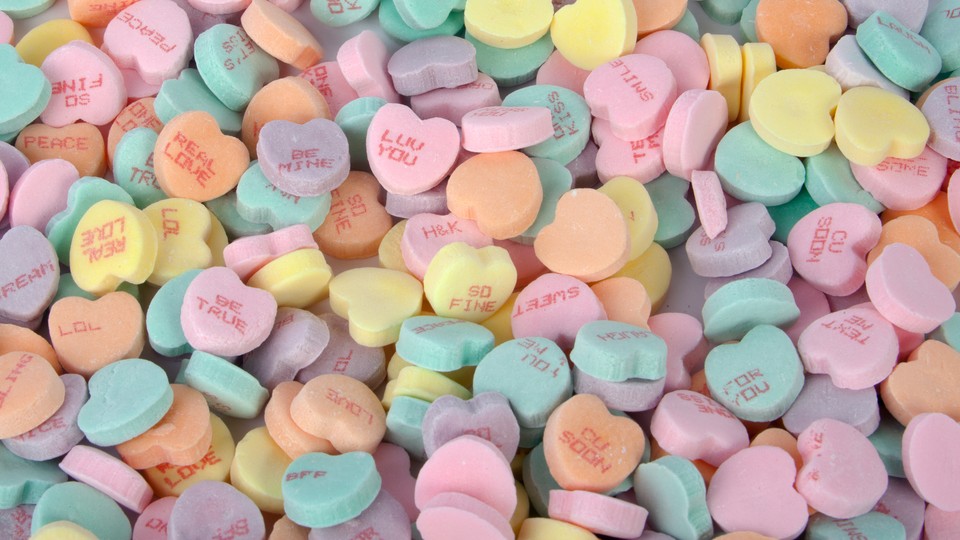 The sweet little messages on Valentine's Day candies and cards simplify romance in a pleasant, cheerful way. But the many nuances of affection are difficult to put into words.
Patrick Hamilton's novels highlight the messiness of relationships, exploring all the ways love can be troublesome when it's mismatched. The author André Aciman's Find Me catches up with the central lovers of his celebrated novel Call Me by Your Name after they've moved on from their years-ago fling. They still pine for each other, revisiting circumstances in which feelings seem impossible to articulate. The young protagonists in Mary H. K. Choi's Emergency Contact meet during one character's panic attack and cultivate a romance through text messages, their intimacy defined by the digital world.
In her book An Exclusive Love, which chronicles her grandparents' choice to die together rather than risking one having to live without the other, Johanna Adorján attempts to plainly narrate this complex event—even incorporating police reports about it—while also imagining dialogue to create a portrait of the couple. Maggie Nelson's Bluets breaks free of traditional narratives, telling the story of an affair by weaving together allegorical lyric essays about the color blue.
​

Every Friday in the Books Briefing, we thread together Atlantic stories on books that share similar ideas.

Know other book lovers who might like this guide? Forward them this email.
---
What We're Reading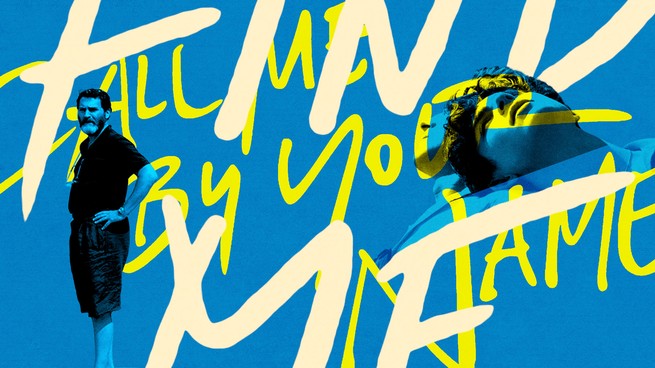 An exploration of desire
"In the decade since its publication, Call Me by Your Name has grown from an object of niche devotion to one of mainstream interest, in great part because [André] Aciman chose to give Elio and Oliver what they wanted: each other."
📚 Find Me, by André Aciman
📚 Call Me by Your Name, by André Aciman
---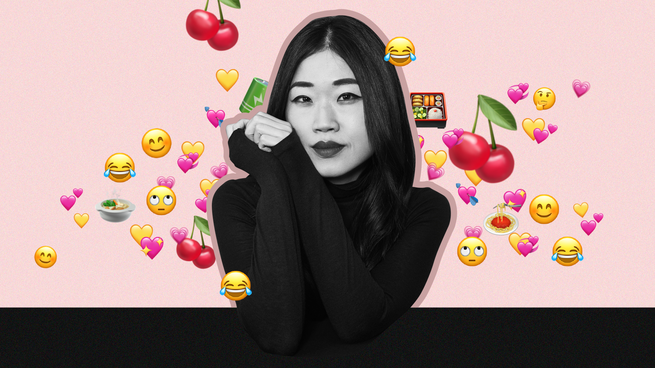 How to fall in love over text
"Emergency Contact is a book about how relationships that begin as a collection of pixels can become capital-R Real—in the Velveteen Rabbit sense. It's also about the vague and slippery rules of communication in the digital age that both help and hurt those relationships."
📚Emergency Contact, by Mary H. K. Choi
---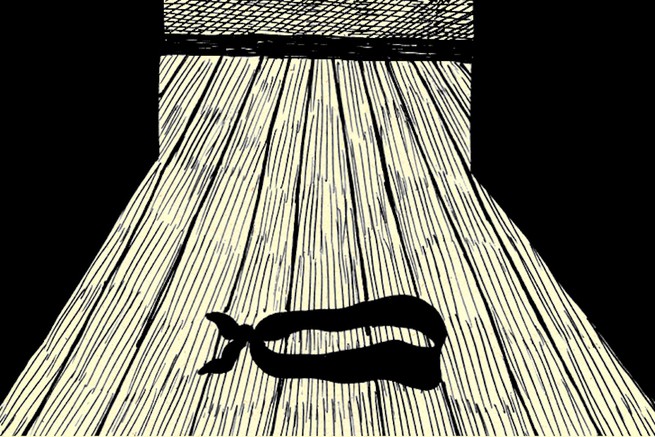 Writing unconventional narratives that reconstruct love
"Maggie Nelson's Bluets, an ode to a mysterious 'prince of blue,' written in short, numbered sections, [is] more like a philosophical proof than a traditional love story."
📚 Bluets, by Maggie Nelson
📚 Heart Berries, by Terese Marie Mailhot
---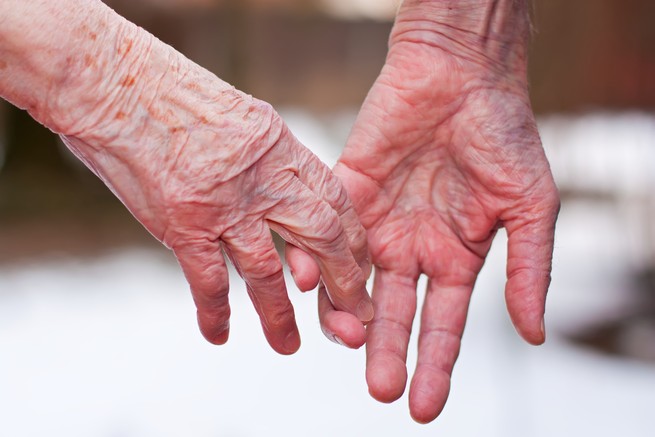 (Tamas Panczel-Eross / Shutterstock)
An Exclusive Love is a romantic tragedy
"The book chronicles the final hours of Vera and Pista Adorjan, Hungarian Jews who had survived the Holocaust and the 1956 uprising in Budapest. In old age, with Pista suffering from a prolonged illness, the two made the decision to take their own lives, hand in hand, in Denmark in 1991."
📚 An Exclusive Love, by Johanna Adorján
---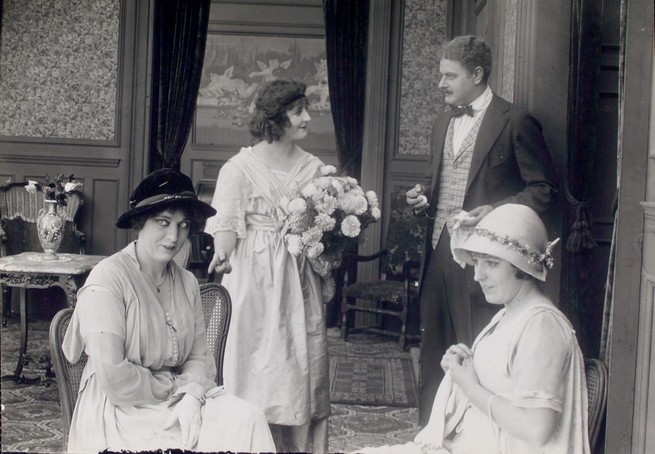 Men who love too much
"Patrick Hamilton's exceptional, and overlooked, novels show that falling in love with the wrong person is misery—and it isn't much fun for the wrong person either."
📚 The Midnight Bell, by Patrick Hamilton
📚 Hangover Square, by Patrick Hamilton
📚 The Siege of Pleasure, by Patrick Hamilton
---
The Reference Desk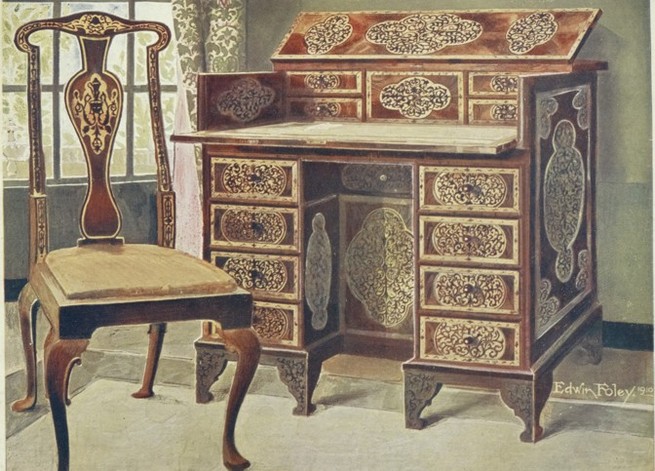 This week's question comes from Nancy: "Which collections of poetry do you recommend and why?"
The poet laureate and Pulitzer Prize–winner Gwendolyn Brooks wrote with sensitive precision about black life, communicating reflections that are both incisive and nuanced. Her largest collection of poems is titled Blacks. Anne Carson's Nox is a book-length elegy for the poet's brother, who died unexpectedly after maintaining little contact with her in the decades after he ran away from home. Nox is enclosed in a boxlike outer cover and is experimentally printed on accordion-style pages. The poems inside relay fragments of the mysterious circumstances of Carson's brother's disappearance and death, tracking moments of the siblings' relationship and the overall experience of remembering a loved one who's no longer living.
Write to the Books Briefing team at booksbriefing@theatlantic.com or reply directly to this email with any of your reading-related dilemmas. We might feature one of your questions in a future edition of the Books Briefing and offer a few books or related Atlantic pieces that might help you out.​
---
About us: This week's newsletter is written by Myles Poydras. The book he's reading right now is Lot, by Bryan Washington.

Comments, questions, typos? Reply to this email to reach the Books Briefing team.

Did you get this newsletter from a friend? Sign yourself up.