The Atlantic Daily: Our Culture Desk's Favorites of 2019 📺🎬
This year's best films, TV shows, and most memorable TV moments. Plus: What happens to all the artificial turf that's run its course?
It's Friday, December 27.
In today's issue: Memorable shows; memorable films; memorable TV moments (yes, a Game of Thrones scene made the cut).
---
The year is coming to a close, and you know what that means: It's time for best-of-the-year lists.
We're spending the remaining days of 2019 rounding up some of our editors' and writers' favorite things to watch, read, and listen to from this past year.
Today: what they loved watching. (Come back Monday and Tuesday for more on our team's favorite albums, music moments, podcasts, and books.)
—Isabel Fattal
---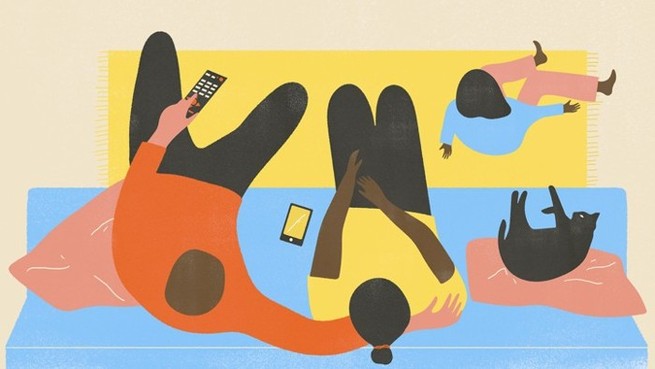 (Naomi Elliott)
📺 The 15 Best TV Shows
Our critic Sophie Gilbert chose shows that mainly "came into being because someone took a chance on an odd idea, a risky concept, or a distinctive voice."
Some of her picks: Succession (best family saga), Fleabag (best alternative rom-com), and Chernobyl (best faithful dramatization).
Here are all of Sophie's picks.
📺 The 15 Best TV Moments
When our culture staff thought back on the TV of the past year, they found themselves focusing on "specific moments—scenes, subplots, and split seconds—that they enjoyed."
A notable one those not following baseball might've missed: that time the entire Nationals Park danced to "Baby Shark" during the World Series.
Also worth noting: the unveiling of Baby Yoda, a redeeming scene from the spotty final season of Game of Thrones, and TV's most adorable avian boyfriend.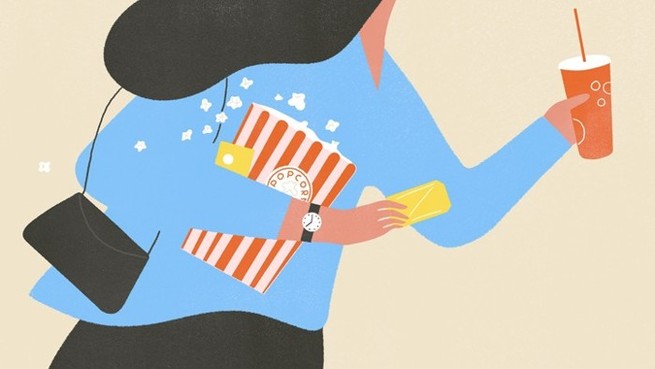 (Naomi Elliott)
🎬 The 10 Best Films
When it came to movies, our critic David Sims narrowed things down even more: Here are his 10 favorites from the year (and some honorable mentions, because ranking is hard).
"By any measure, this was a thrilling year for the medium," he writes.
One of his top picks? Little Women, out this week: "The talent Gerwig demonstrated in Lady Bird for making an entire ensemble crackle with life is on display here as well."
⭐️ Finally: Ranking the Concept of Rankings
Amanda Mull makes a nuanced argument about the dangers of the list form: These rankings "often misunderstand enjoyment as a rubric for determining a thing's ultimate worth, instead of emphasizing the value of joy itself," she writes.
(If you're not convinced, read to the end of Amanda's piece to see her pick for best movie of 2019.)
You'll find more than enough conversation starters to last the weekend in these recent dispatches from our Science desk.
---
Ideas in the News
Climate Change
1. A new tool predicts how different bird species will rearrange themselves across America as climates shift.
By calculating how temperature-driven birds will behave, a National Audubon Society project does an "unusually good job" at demonstrating how climate change will visibly alter a landscape.
Turf Wars
2. What happens to artificial turf that's run its course?
An estimated 750 artificial turf fields are replaced annually in the U.S. What seemed like a great use for worn tires three decades ago has left the country with hundreds of millions of pounds of useless pebbly plastic—most of it going back into landfills.
Trans Doe
3. For transgender homicide victims, the story told via genetic genealogy doesn't always lead to the right answers.
For trans victims, those connections can dead-end at a long-discarded name or estranged family. Our science writer Sarah Zhang spoke with the leaders of the volunteer Trans Doe Task Force about what it will take to bridge this gap.
---
We're closing out 2019 by reflecting on some of The Atlantic's top-read and standout stories of the year. Today's selection comes from our Technology team.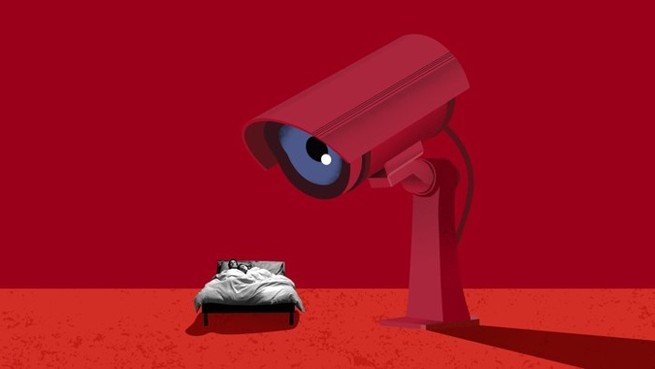 "I didn't know if I was being watched live."
That's what one Airbnb guest told our California-based reporter Sidney Fussell in this terrifying piece on the company's hidden-camera problem. Max Vest says he came back from dinner only to find two small cameras in his rented dwelling, facing the bed.
"The home-rental start-up says it's cracking down on hosts who record guests. Is it doing enough?" Sidney wrote in March.
If you're staying at an Airbnb or looking to book one right now, you'll especially want to read this story.
---
The Atlantic Crossword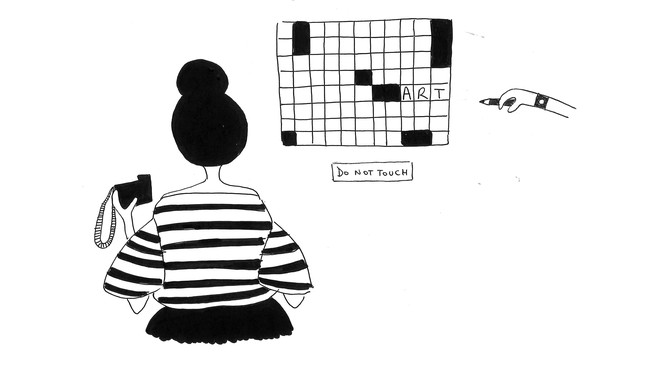 (Araki Koman)
1-Down, 3 letters: Make a scene?
Try your hand at our daily mini crossword (available on our site here), which gets more challenging through the week.
→ Challenge your friends, or try to beat your own solving time.
---
This email was written by Isabel Fattal (her favorites: Knives Out, Fleabag, the Fleabag gin-and-tonic scene) and Haley Weiss (Mickey and the Bear, Pen15, the climax of Once Upon a Time in Hollywood). It was edited by Shan Wang (Parasite, Rhythm and Flow, justice for GBBO's Helena).