The Atlantic Daily: 2020 Could Be Netflix's Year
Awards season is off to a good start for the streaming platform. But don't be surprised if you see #OscarsSoWhite trending in a few weeks.
It's Monday, December 9.
In today's issue: The 2020 awards season is off to a good start for one streaming platform. But don't be surprised if you see #OscarsSoWhite trending in a few weeks.
---
Impeachment Interlude
Just in: It was a strange day on the Hill. Our politics reporter Russell Berman explains:
Today's impeachment hearing was supposed to be a check-the-box session for House Democrats—a formality, really: Its purpose was to televise the evidence against President Donald Trump that party lawmakers presented in a voluminous written report released last week.

What it turned into, however, was the weirdest, most chaotic hearing of the entire impeachment saga so far.
---
Today's Top Story
This could be Netflix's big Oscar year.
That's one major takeaway from today's Golden Globe nominations, which mark the beginning of Hollywood's awards season.
The streaming platform bested all other film and television studios, netting 17 nominations in total. It did so on the back of some high-profile films, like Marriage Story and The Irishman (and amid a standoff with major theater companies like AMC and Regal).
You can browse the full list of nominees on our site.
One thing you might notice: It's pretty male and white. Expect diversity conversations to flare up once again, more than four years after #OscarsSoWhite first went viral.
Our critic David Sims breaks down today's nominations—and what they say about the future of film:
It looks like the Oscar race will gravitate toward films with that old-fashioned, marquee-idol appeal, even if some of them are mostly viewed on streaming services. But that also indicates that rising female filmmakers such as Greta Gerwig, Marielle Heller, and Lulu Wang are being overlooked.
---
Marriage Story (SIX NOMINATIONS)
What our critic thought:
This movie is "an epic told on the tiniest stage, magnifying the minute and irrelevant-seeming details that can either strengthen a partnership or end it," David Sims wrote.
The Irishman (FIVE NOMINATIONS)
What our critics thought:
Once Upon a Time in Hollywood (FIVE NOMINATIONS)
What our critics thought:
---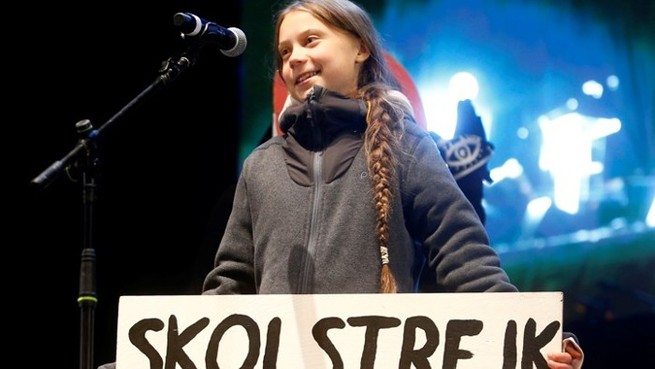 Climate
1. A group of U.S. states still wants to fulfill the country's Paris Agreement obligations.
"Is it actually working?" Our climate reporter Robinson Meyer takes a look at a new report evaluating these 24 states plus Puerto Rico.
Music
2. Juice Wrld, one of the pioneers of "emo rap," died at 21. 
He's not the first. Juice Wrld's "death will inevitably be discussed in the disturbing context of tragedy for rappers of his generation and subgenre."
Weed
3. Cartels are growing marijuana on public lands—and hurting the environment.
So-called trespass grows are "a severe threat to the forest ecosystem, from the microbes in the dirt all the way up to apex predators like eagles."
Foreign Policy
4. An American detained in Iran for the past three years was released as part of a prisoner swap.
The Trump administration will be able to claim Xiyue Wang's release as a victory on two fronts.
---
Dear Therapist
Every Monday, Lori Gottlieb answers questions from readers about their problems, big and small. This week, a parent struggles with how one son's mental-health issues have affected the entire family:
About 10 months ago, my young adult son returned home, appearing distraught over a broken relationship. Before this, he had moved back to his university city to be with his girlfriend, who was entering her final year, and he spent four months trying to get a job and develop social networks, and being committed to the relationship.

It appears he was unsuccessful on all fronts, and my previously sunny, gregarious kid slumped into a mood matching the cold, dark winter weather in which he was living. He returned to sunny California just prior to Christmas, but struggled with sadness, anxiety, and generally feeling lost.

My other two sons returned home for the holidays, and we tried to make the best of a difficult situation.
→ Read the rest, and Lori's response. Write to Lori anytime at dear.therapist@theatlantic.com.