The Books Briefing: How Writers Try On New Perspectives
Some points of view on point of view: Your weekly guide to the best in books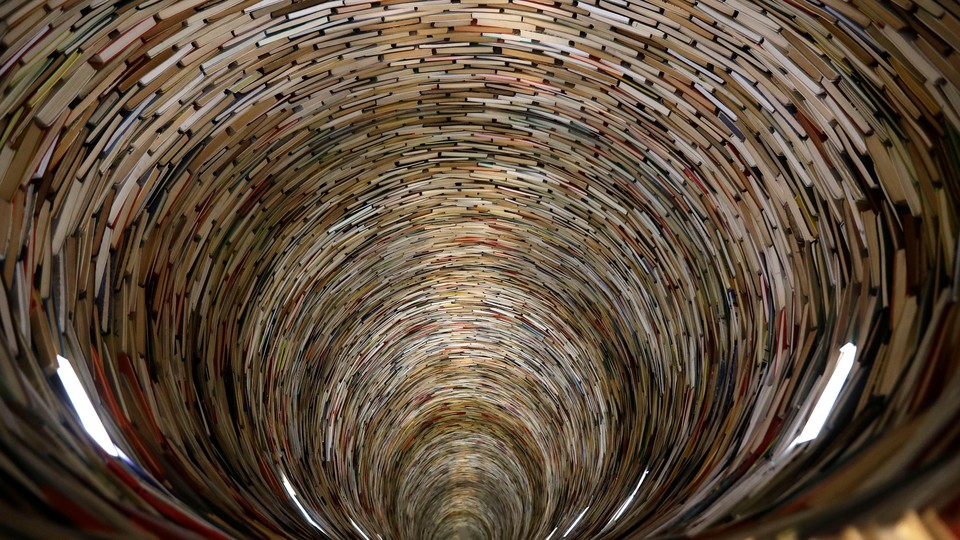 Both reading and writing are exercises in perspective: attempting to see the world through the eyes of an author or audience, or to step inside the mind of the writer or character on the page. That process is an important part of people's moral and emotional development, which is why the philosopher and novelist Rebecca Newberger Goldstein argues that kids can be taught early on to interrogate their own perceptions. Reading may challenge the ideas you take for granted—or, as the author Dinaw Mengestu notes, it may help you recognize yourself in circumstances that at first seem unfamiliar.
The novelist Tania James has found that she does her best work when she experiments with new perspectives. Yiyun Li gets inspiration for her fiction from watching strangers closely, trying to imagine the lives they lead and what the world looks like from their viewpoint. And the poet Tracy K. Smith uses the literary technique of erasure—creating poems by removing or crossing out words from a source text—to reveal new meanings in documents from American history.
​Every Friday in the Books Briefing, we thread together Atlantic stories on books that share similar ideas.

Know other book lovers who might like this guide? Forward them this email.
---
What We're Reading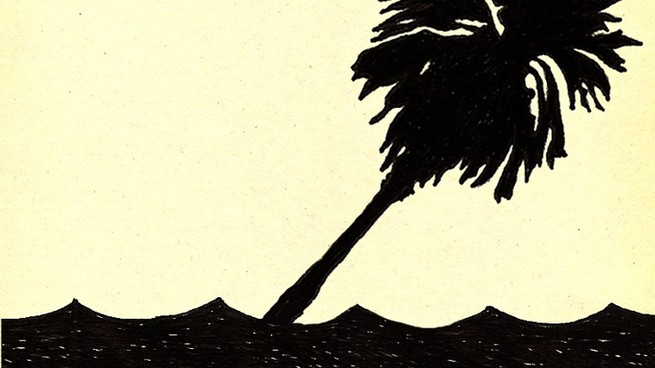 How novels widen your vision
"We read not to encounter the Other, but to see ourselves refracted in a different landscape, in a different time, in shoes and clothes that perhaps bear no resemblance to our own."
📚All Our Names, by Dinaw Mengestu
📚Season of Migration to the North, by Tayeb Salih
---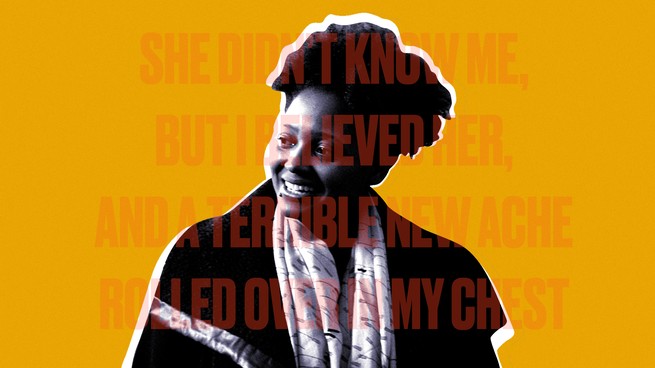 What Tracy K. Smith finds in America
"Smith invites her readers to see America, and the world around them, via the eyes of a generous and attentive observer, whether weeping 'through a movie starring Angelina Jolie' in one poem, or watching a mentally ill man stopping traffic 'as if he hears / a voice in our idling engines' in another. "
📚Wade in the Water, by Tracy K. Smith
---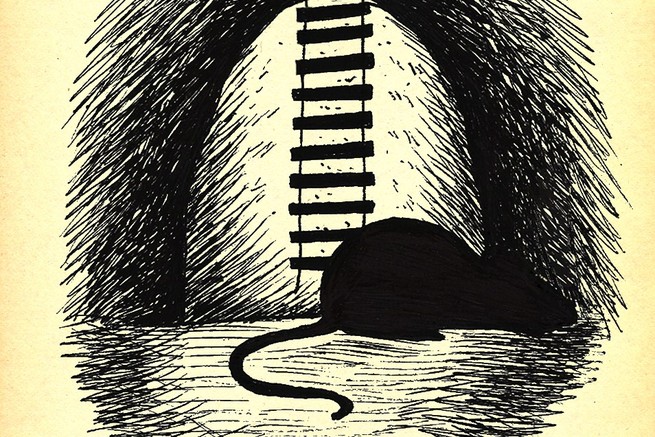 What writers can gain from seeing the world through different eyes
"Part of establishing point of view is knowing what to omit. (One of the hallmarks of bad historical fiction is describing everyday details with the sociologist's eye.)"
📚 The Tusk That Did the Damage, by Tania James
📚 True History of the Kelly Gang, by Peter Carey
---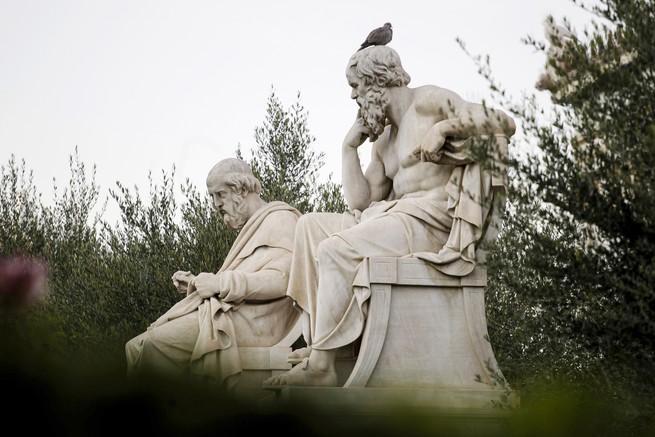 Why study philosophy? "To challenge your own point of view."
"People take literature seriously, especially in moral philosophy, as thought experiments. A lot of the most developed and effective thought experiments come from novels."
📚 Plato at the Googleplex: Why Philosophy Won't Go Away, by Rebecca Newberger Goldstein
📚 The Story of Philosophy, by Will Durant
---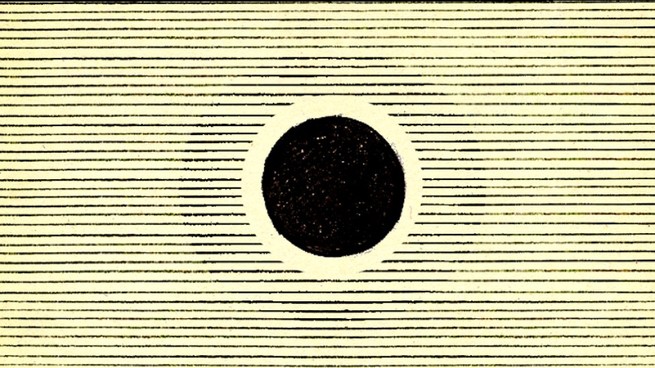 An uncomfortable trick for honest writing: staring at strangers
"How often do we turn away from knowing another person as fully as we could, avoiding even the eyes of the people we're closest to? And how often do we hide ourselves, afraid of being really looked into and seen?"
📚 Kinder Than Solitude, by Yiyun Li
📚 The Death of the Heart, by Elizabeth Bowen
---
The Reference Desk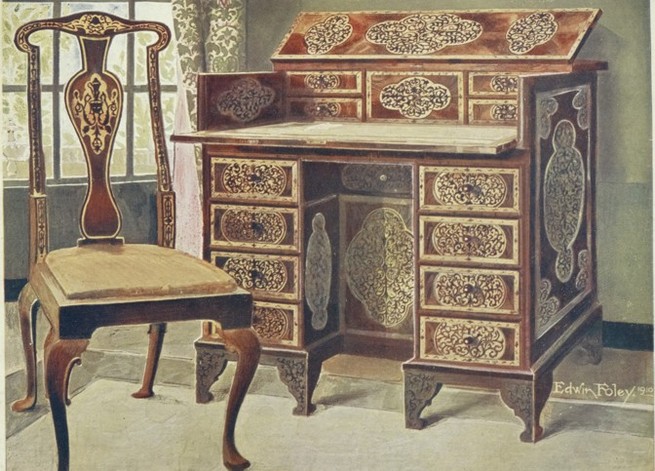 This week's question comes from Gary, a member of the "Breakfast Book Curmudgeons":
I am challenged in choosing international fiction that will be both interesting and informative about geography, culture, or history, or all of the above. Can your book gurus help me out? First two books I chose were [Milan] Kundera's The Unbearable Lightness of Being and [Orhan] Pamuk's My Name Is Red. Neither was well received, which is a mystery to me.
What a great name for a book club. You mention elsewhere in your note that your fellow curmudgeons are usually nonfiction readers, and if they haven't loved the beautiful but somewhat dense and experimental prose you've suggested in the past, it might be time to try something that's more in the realist vein. The Sound of Things Falling, by Juan Gabriel Vásquez, is a crime novel set in the midst of Colombia's drug conflict that layers complex philosophical questions underneath its page-turning plot. Carol Bensimon's We All Loved Cowboys, the story of a road trip across Brazil, pokes at its own protagonist's blind spots about the country where she lives. You might also try A Stranger's Pose, Emmanuel Iduma's account of his travels throughout Africa—this hybrid of travelogue, memoir, poetry, and photography is both informative and gorgeously written, and may help ease even the most literal-minded readers among you into more literary styles.
Write to the Books Briefing team at booksbriefing@theatlantic.com or reply directly to this email with any of your reading-related dilemmas. We might feature one of your questions in a future edition of the Books Briefing and offer a few books or related Atlantic pieces that might help you out.
---
About us: This week's newsletter is written by Rosa Inocencio Smith. She really wants to talk about Chapter 17 of To the Lighthouse.

Comments, questions, typos? Reply to this email to reach the Books Briefing team.

Did you get this newsletter from a friend? Sign yourself up.