The Books Briefing: What the Storms Left Behind
Your weekly guide to the best in books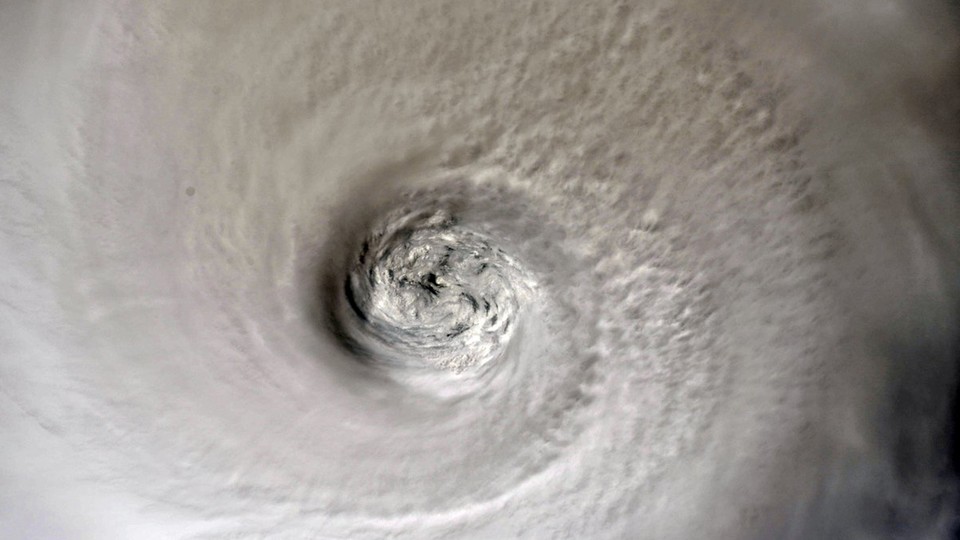 Late summer often proves turbulent on the Caribbean islands and along the Gulf Coast. Locals exist under the daunting threat of severe storms—such as this week's Hurricane Dorian—that have the power to destroy lives and infrastructure.
Some have tried to prevent massive damage through scientific means, such as the cloud-seeding process—an attempt to affect rainfall—that Sam Kean describes in his book Caesar's Last Breath. Historical factors also exacerbate storms' death tolls and destruction: The essay collection Environmental Disaster in the Gulf South grapples with the preexisting social and economic structures that leave certain groups of people particularly vulnerable to storms.
In Jesmyn Ward's novel Sing, Unburied, Sing, set in a small Mississippi town after Hurricane Katrina, a young black boy experiences how circumstances of long-standing racism and inequality are amplified in the post-disaster environment of the deep South. The Floating World, a novel by C. Morgan Babst, is also set post-Katrina, and focuses on a woman struggling with and growing from the indelible traumas caused by the storm.
Our on-site reading options have changed. Starting this week, you'll be able to read five articles per month on our website without cost. Please read our editor in chief Jeffrey Goldberg's note for more information on our new digital-subscription benefits.

The Books Briefing will remain free, with original writing not found elsewhere. Every Friday, we thread together Atlantic stories on books that share similar ideas. ​Know other book lovers who might like this guide? Forward them this email. We appreciate your continued support for our journalism.
---
What We're Reading
​The Floating World unearths trauma amid natural disaster
"Babst subverts any simple notions about victimhood in the eye of a storm and explores the possibilities for growth such extraordinary circumstances afford."
​📚 The Floating World, by C. Morgan Babst​
---
Jesmyn Ward's eerie, powerful uncovering of history
"[Ward] uses a haunting, magical-realist style to masterfully warp two of life's most inflexible realities: time and death. Her book seems to ask whether a family or a nation can atone for inequities that remain well and alive."
📚 Sing, Unburied, Sing,  by Jesmyn Ward
---
Why the Gulf Coast is uniquely vulnerable to disasters
"People don't just find themselves in places vulnerable to flooding. They are pushed there by racial injustice, economic inequality, and short-term, profit-driven development practices."
​📚Environmental Disaster in the Gulf South, edited by Cindy Ermus
---
The chemist who thought he could harness hurricanes
"[Irving Langmuir] soon sketched out an idea so revolutionary that he abandoned every other project on his slate to pursue it. It promised not only to improve rainmaking but to give Langmuir the superhuman power to control hurricanes."
📚 An excerpt from Caesar's Last Breath,  by Sam Kean
---
About us: This week's newsletter is written by Myles Poydras. He just bought The Yellow House, by Sarah Broom.

​Comments, questions, typos? Reply to this email to reach the Books Briefing team.

Did you get this newsletter from a friend? Sign yourself up.