The Books Briefing: You're Always Working, One Way or Another
Work, work, work, work, work: Your weekly guide to the best in books
In theory, Labor Day marks a weekend of rest for many American workers. Yet at a time when professionals tend to see their job as integral to their identity, true breaks can be hard to come by. Even making time for activities away from work can be stressful and guilt-inducing—to the point where some researchers have argued that giving up on the concept of balance is the best way to relax.
As Daniel Markovits writes, the idea of a meritocracy can push those at the top of the socioeconomic ladder into perpetual competition with one another, while those at the bottom—such as the underpaid farmworkers documented in Barry Estabrook's Tomatoland—have very little chance of getting ahead. Well-off working moms often rely on other women's domestic labor to succeed, creating the sometimes fraught dynamics that Megan Stack explores in her memoir, Women's Work. Indeed, every workplace contains complex hierarchies and systems of power—and as Nikil Saval writes, those relationships are reflected in an office's very architecture.
Each week in the Books Briefing, we thread together Atlantic stories on books that share similar ideas. Check out past issues here.

Know other book lovers who might like this guide? Forward them this email.
---
What We're Reading
Meritocracy is an endless competition that nobody wins
"It ensnares the rich just as surely as it excludes the rest, as those who manage to claw their way to the top must work with crushing intensity, ruthlessly exploiting their expensive education in order to extract a return."
📚 An excerpt from The Meritocracy Trap: How America's Foundational Myth Feeds Inequality, Dismantles the Middle Class, and Devours the Elite, by Daniel Markovits
---
How domestic workers enable well-off women to prosper
"The more I adjusted to being a mother, the more uncomfortable I was, because I was looking at my nanny and thinking, She's a mother, too. Who's taking care of her baby?"
📚 Women's Work: A Reckoning With Work and Home, by Megan Stack
---
How to "read" a tomato to see the hidden labor behind food
"With a little training, you can see the ways supply-chain practices are written all across its (artificially ripened) skin."
📚 Tomatoland, by Barry Estabrook
📽️ Food Chains, directed by Sanjay Rawal
---
How the modern office shapes American life
"The original cubicle … was intended to increase the power of ordinary workers; in practice it came to do something quite different, or at least that's how it felt to many people."
📚 Cubed: A Secret History of the Workplace, by Nikil Saval
📚 "Bartleby, the Scrivener," by Herman Melville
📚 A Christmas Carol, by Charles Dickens
---
​The exhausting pursuit of work-life balance
"Some researchers think that rather than beat yourself up … it might be better to simply embrace the imbalance."
📚 Overwhelmed: Work, Love, and Play When No One Has the Time, by Brigid Schulte
📚 Stretched Too Thin: How Working Moms Can Lose the Guilt, Work Smarter, and Thrive, by Jessica N. Turner
📚 The Passion Paradox: A Guide to Going All In, Finding Success, and Discovering the Benefits of an Unbalanced Life, by Brad Stulberg and Steve Magness
---
The Reference Desk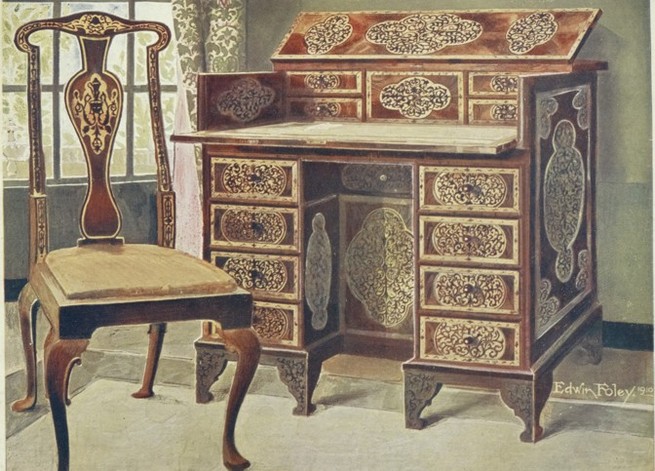 Need more book suggestions for back-to-school season? Searching for the perfect inscription for a card or quotation for a speech?
​Write to the Books Briefing team at booksbriefing@theatlantic.com or reply directly to this email with any of your reading-related dilemmas. We might feature one of your questions in a future edition of the Books Briefing and offer a few books or related Atlantic pieces that might help you out.
---
About us: This week's newsletter is written by Rosa Inocencio Smith. She just spent a summer afternoon with Decreation, by Anne Carson.

Comments, questions, typos? Reply to this email to reach the Books Briefing team.

Did you get this newsletter from a friend? Sign yourself up.