The Books Briefing: What Happens When You Lose the Place You Come From
The fractured paths leading away from a homeland: Your weekly guide to the best in books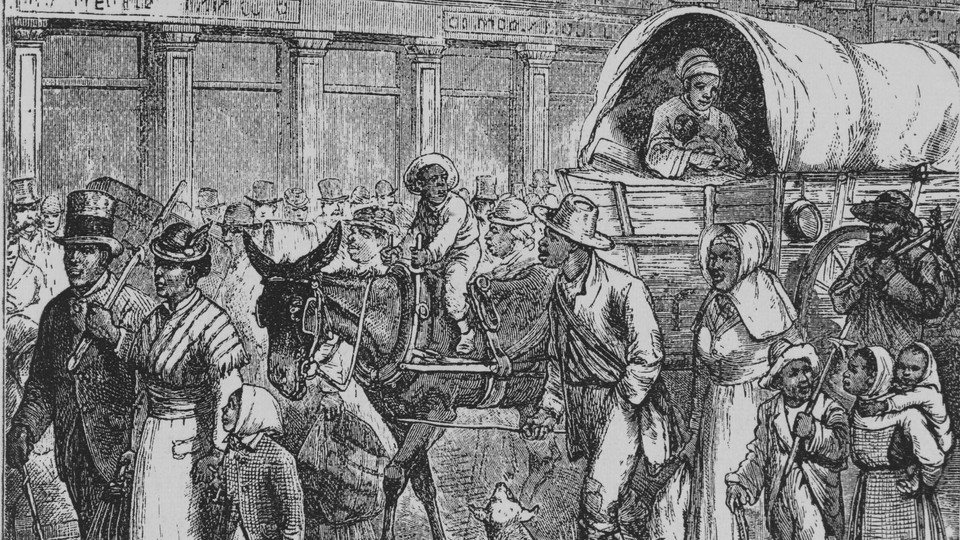 In our latest cover story, Vann R. Newkirk II details how 1 million black families were forced off their farmland, a loss that translates to about $3.7 billion to $6.6 billion in today's dollars. Such stories of displacement—the loss of property, or the loss of a home—are compelling subjects for many authors, who delve into the histories of real and fictional people to reflect on what it means to part with the place you come from.
Nicole Dennis-Benn's novel Patsy moves between Jamaica and Brooklyn to tell the story of a mother who leaves her homeland and her daughter behind—a separation that leaves both characters struggling to find autonomy in either setting. The black women whose stories are documented in Saidiya Hartman's book Wayward Lives, Beautiful Experiments quietly became models of personal liberation during the Great Migration, amid a larger struggle for women to live as they pleased. Isabel Wilkerson writes a wider chronicle of black families' exodus from the South after emancipation in her indispensable work The Warmth of Other Suns, which approaches the period's history through the biographies of actual migrants.
Chitra Divakaruni's protagonist in Queen of Dreams, a first-generation Indian American woman, is overcome with thoughts of her ancestral home, which is largely an untold mystery to her. And Exit West, by Mohsin Hamid, imagines the world as a place where all people are or will become foreigners of sorts, with only fading memories of their history and heritage.
Each week in the Books Briefing, we thread together Atlantic stories on books that share similar ideas. Check out past issues here.

Know other book lovers who might like this guide? Forward them this email.
---
What We're Reading
​A novel that weighs the costs of love and motherhood
"Patsy is a portrait of black queer women grasping for self-determination, and a challenge to the conventions of what is expected of good mothers and good women and good immigrants."
📚 Patsy, by Nicole Dennis-Benn
---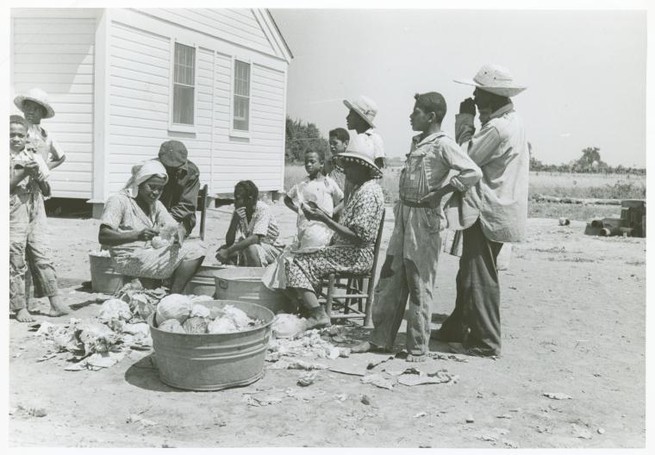 America's attacks on black ambition
"The black migrants were not immigrants. They were citizens of this country who did not enjoy its full protection. Unlike other immigrant classes, blacks were never able to cash in on their hard work and middle-class values."
📚 The Warmth of Other Suns: The Epic Story of America's Great Migration, by Isabel Wilkerson
---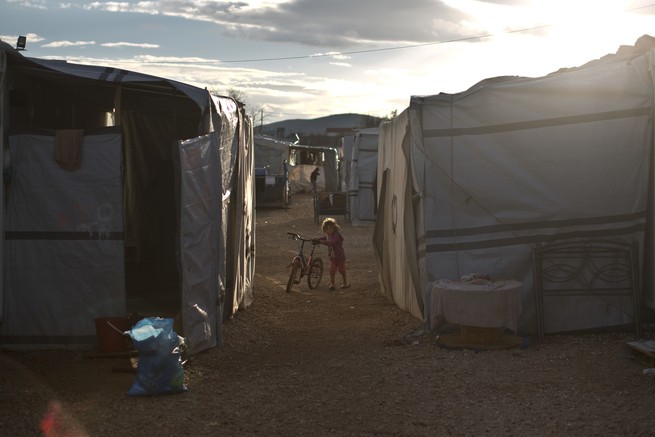 ​Living on the edge of dystopia
"Exit West is a remarkable accomplishment … not putting a human face on refugees so much as putting a refugee face on all of humankind."
📚 Exit West, by Mohsin Hamid
---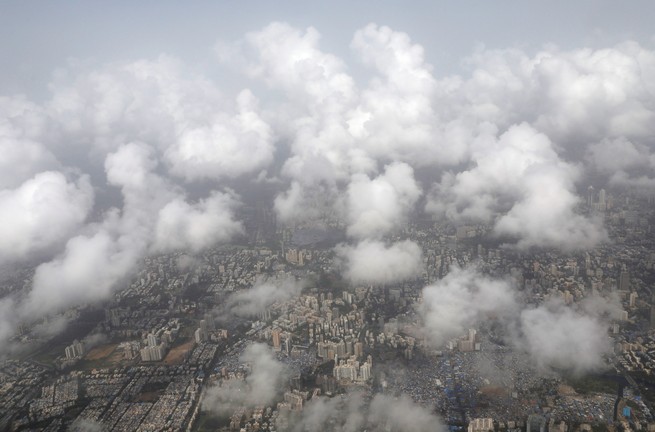 (Danesh Siddiqui / Reuters ​)
Imagined homelands
"[The character] Rakhi experiences both the advantages and angst of an emancipated, middle-class existence on the West Coast. Yet she remains preoccupied with an imaginary East—an India mysteriously abandoned and then left undescribed by her parents."
​📚 Queen of Dreams, by Chitra Divakaruni
---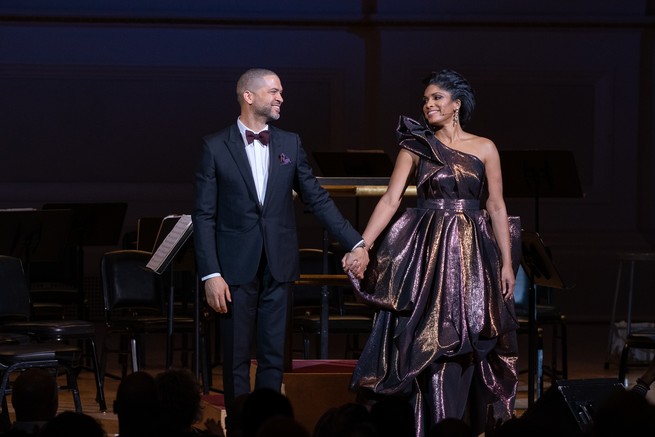 ​How art can double as historical corrective
"In writing Wayward Lives, [Saidiya] Hartman exhumed the often-buried stories of working-class black women in the early 20th century as they moved to northern cities en masse."
📚 Wayward Lives, Beautiful Experiments: Intimate Histories of Social Upheaval, by Saidiya Hartman
---
The Reference Desk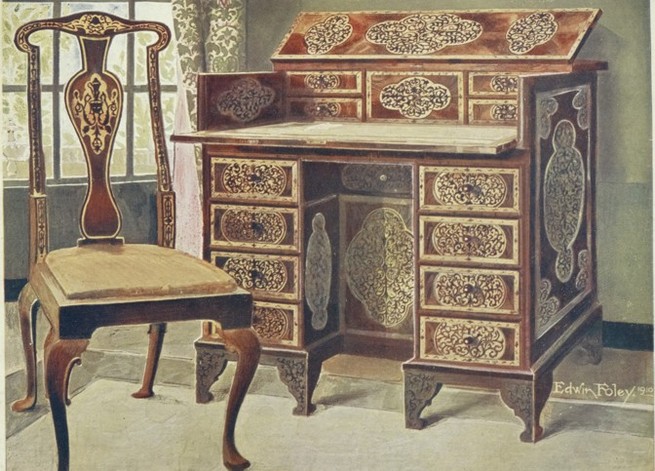 Need more warm-weather (or for those in the Southern Hemisphere, cold-weather) reading suggestions? In search of the right poem for your reading at a wedding in the following months?
Write to the Books Briefing team at booksbriefing@theatlantic.com or reply directly to this email with any of your reading-related dilemmas. We might feature one of your questions in a future edition of the Books Briefing and offer a few books or related Atlantic pieces that might help you out.
---