The Atlantic Daily: This Era Breeds a Certain Kind of Conspiracy Theorist
The Jeffrey Epstein case is a window into why so many Americans let their imagination run wild when it comes to elite corruption. Plus: R. Kelly, TikTok, and more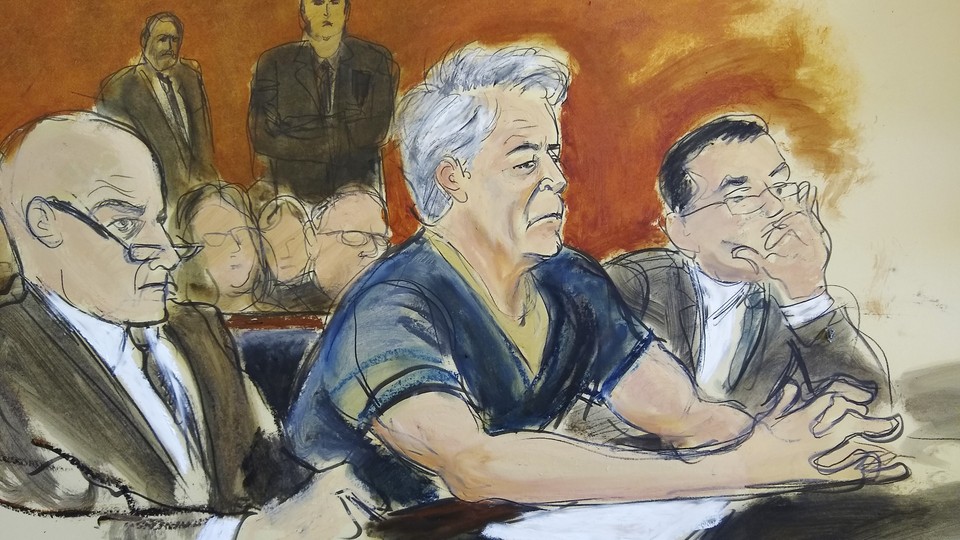 It's Friday, July 12. In today's issue: the anatomy of a conspiracy, the R. Kelly saga, the internet's hottest new club, and more.
---
What We're Following

This is how the conspiracy cookie about the American elite crumbles.
The sex offender and financier Jeffrey Epstein's alleged abuses read as if they were forged directly from the online conspiracy fever swamp. "From the creepily decorated mansion to the flights on 'the Lolita Express' to the stays on 'Orgy Island'"—these nightmarish details have "some of America's most outspoken conspiracists ... taking victory laps," McKay Coppins writes. Underground child abuse has long been a popular theme of conspiracies, and allegations of pedophilia proliferate online among today's tinfoil-hat crew. While typically the party out of power is more prone to conspiratorial thinking, that pattern seems to have been disrupted a bit in the Trump era.
The R. Kelly saga is far from over. The web of people close to him who had facilitated his alleged crimes is also unraveling.
This week, federal agents, acting on a 13-count indictment, arrested the singer in Chicago, while federal prosecutors in New York revealed another five-count indictment against him. The allegations in these cases refer to events spanning two decades, from January 1999 to February 2018. While Kelly's lawyer tried to wave off the offenses described as mostly "decades old," and while the horrifying details in the New York and Chicago cases won't surprise those already aware of the R. Kelly story, these cases still clarify the machine of co-conspirators—including his bodyguards, managers, drivers, and personal assistants—that worked to connect Kelly with women and underage girls (the Chicago indictment, for instance, also names two of his associates).
The age of TikTok begins.
If you didn't know, now you know. The fun, jumpy, puppy-and-meme-laden video app is well on its way to becoming the next big social network. It's already broken the 1-billion-monthly-users mark and ranks as the third-most installed app worldwide—just behind Facebook's WhatsApp and Facebook Messenger—for the first quarter of 2019. TikTok overtook YouTube as the star of this year's VidCon, an influential gathering of content creators in Anaheim, California. "The older generation doesn't realize how important TikTok is yet," one 21-year-old attendee told our Gen Z translator Taylor Lorenz.
---
This Week in Numbers
2,000,000
Millions of college students who are "at risk" for food insecurity might be eligible for the Supplemental Nutrition Assistance Program (SNAP) but are not receiving the benefits, a government study found. Now, lawmakers have introduced a bill to change that.
30
That's the estimated number of parking spaces per resident in Houston, Texas. In some big cities, parking lots take up more than a third of available space, partially due to legally mandated parking quotas. Gregory H. Shill surveys American "automobile supremacy" and its consequences.
1
Number one, world champions. The U.S. women's national soccer team, led by Megan Rapinoe, snagged the top international soccer prize, the FIFA World Cup trophy, and paraded it through the streets of New York City. (Peep photos of the celebrations here.)
---
From Our Critics
Read
Watch
---
Weekend Read
Some students might joke that their classrooms feel like prisons. This college campus actually became one. Alia Wong reports on the unexpected afterlife of South Dakota's Yankton College:
The U.S. Bureau of Prisons ended up buying the college's property a few years after the closure, and the onetime campus—with its astronomical observatory and garden-terrace theater, its buildings bearing the names of school leaders and donors, and a dining hall that once served imported-oyster dinners—has housed a federal prison ever since. Khaki-uniformed inmates now spend their days barricaded from the outside world in the same corridors and lecture halls and dorms that once served as bridges to that very world.
---
Quote of the Week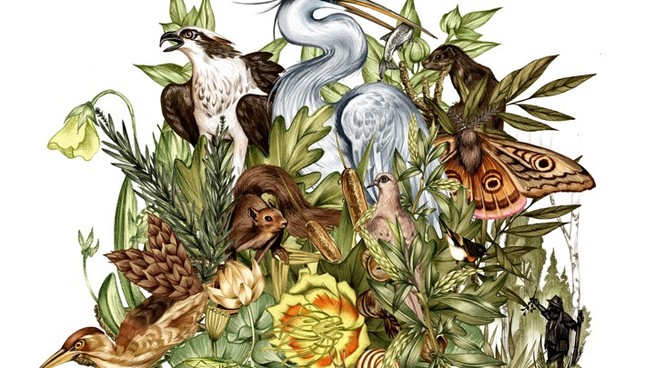 In honor of Henry David Thoreau's birthday, we revisit what Andrea Wulf writes is Thoreau's true masterpiece—not the famed meditation on self-sufficient living, Walden, but a 2-million-word journal he kept until six months before he died.
With all your science can you tell how it is, and whence it is, that light comes into the soul? — Henry David Thoreau, in one of his July 1851 journal entries
---