The Books Briefing: The Dangerous, Enchanting Sea
Not your average beach reads: Your weekly guide to the best in books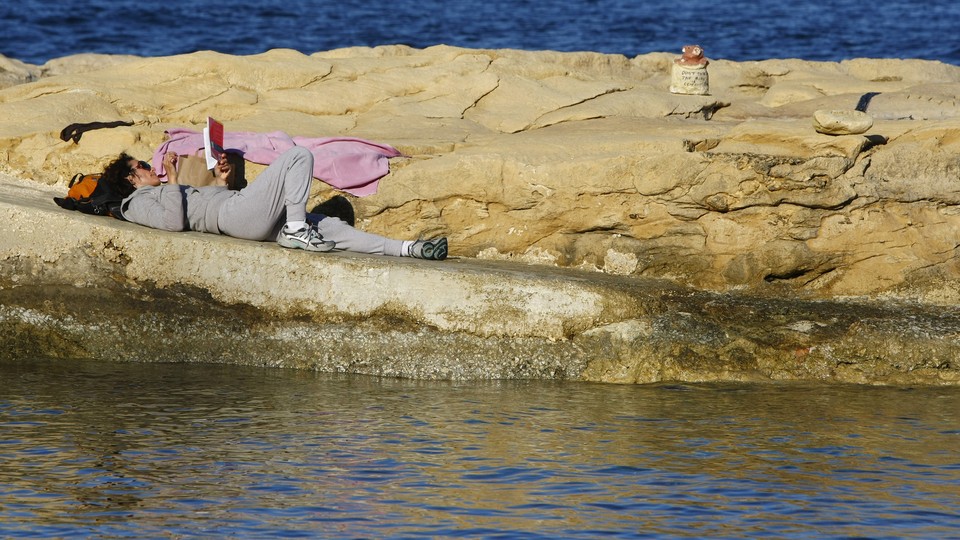 Herman Melville, born 200 years ago next month, had some timeless advice: If the sweltering heat of July is giving you a damp, drizzly November in your soul, it is high time to get to sea, even if it's just within the pages of a book. As Lena Lenček and Gideon Bosker write in their history of the beach, physicians of past centuries saw the ocean as healing and invigorating in part because of its dangerous qualities. That same duality applies in literature, where the sea is frequently used to symbolize the freedom, allure, and fear of the unknown. The writer Chloe Aridjis makes the beaches of Mexico her site for a haunting meditation on time and beauty, while the novelist Jennifer Egan dives into the New York harbor to explore emotional and historical connections too deep to be logically explained.
For the journalist Doug Bock Clark, writing about the Lamalerans—members of a hunter-gatherer group that's spent hundreds of years hunting sperm whales with handmade harpoons—required him to set aside many of the reporting techniques he knew. And for the author Darcey Steinke, a dearth of human narratives about menopause inspired a quest for guidance from an unlikely source: female killer whales.
Each week in the Books Briefing, we thread together Atlantic stories on books that share similar ideas. Check out past issues here. Know other book lovers who might like this guide? Forward them this email.
---
What We're Reading
Jennifer Egan's surprising swerve into historical fiction
"Anna Kerrigan, the novel's central figure, trains as a diver, trawling the bottom of New York Harbor to explore a 'landscape of lost objects,' make repairs to World War II battleships, and finally search for a corpse. Manhattan Beach, too, plunges into the past to discover what lies beneath the surface of our own world."
📚 Manhattan Beach, by Jennifer Egan
📚 A Visit From the Goon Squad, by Jennifer Egan
---
A Moby-Dick–inspired memoir of menopause
"Because I lacked human stories, I just felt I had to grasp onto that animal story—even if I knew that identification would always be one-sided, could never be complete."
📚 Moby-Dick, by Herman Melville
📚 Flash Count Diary, by Darcey Steinke
📚 The Change, by Germaine Greer
📚 Break of Day, by Colette
---
The historic healing power of the beach
"Sea bathing as a form of therapy brought together the fear of the sea with the hope of its healing powers."
📚 The Beach: The History of Paradise on Earth, by Lena Lenček and Gideon Bosker
📚 A Dissertation on the Use of Seawater in the Diseases of the Glands, Particularly, the Scurvy, Jaundice, King's Evil, Leprosy and the Glandular Consumption, by Dr. Richard Russell
---
What some of the world's last hunter-gatherers have to say
"You could almost watch as the group worked though the event, adding layers of information, refining specifics, resolving disputes of memory—almost like watching a Wikipedia page being made in real time."
📚 The Last Whalers: Three Years in the Far Pacific With a Courageous Tribe and a Vanishing Way of Life, by Doug Bock Clark
---
The strange beach novel that would make Mallarmé proud
"Sea Monsters … works like a poem, gathering steam through image, repetition, and metaphor."
📚 Sea Monsters, by Chloe Aridjis
📚 "Un voyage à Cythère," by Charles Baudelaire
📚 "The Fish," by Elizabeth Bishop
---
The Reference Desk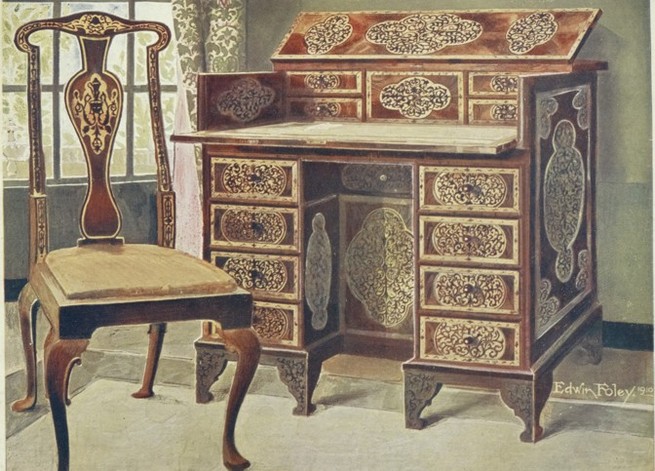 A reader named David asks, "Has there been a recent trend in fantasy and sci-fi where we are seeing more LGBTQ characters?"
In young-adult literature, at least, the short answer is yes. The author Malinda Lo has been tracking the number of YA books with LGBTQ main characters for nearly a decade, and her most recent compilation of stats shows that the percentage of such books with sci-fi and fantasy themes has risen significantly between 2009 and 2019. While the number of YA books with LGBTQ main characters has been increasing overall, Lo sees this change in the genre breakdown as particularly important. Sci-fi and fantasy fiction "often allows LGBTQ characters to have stories other than coming-out narratives"—demonstrating, she writes, that "we can be heroes, too."
Indeed, for adult and teen readers alike, sci-fi and fantasy are fertile ground for interrogating gender and sexuality. These speculative genres are made to explore "a world in which all lives are livable," the scholars Wendy G. Pearson, Veronica Hollinger, and Joan Gordon note in the introduction to Queer Universes: Sexualities in Science Fiction. Yet imagined worlds have limitations of their own, as Clare McBride writes for SyFy Wire: "I'm gay, not an alien … Nowadays, [metaphor is] not enough." Read on here as McBride considers the complex role of genre in queer representation.
Write to the Books Briefing team at booksbriefing@theatlantic.com or reply directly to this email with any of your reading-related dilemmas. We might feature one of your questions in a future edition of the Books Briefing and offer a few books or related Atlantic pieces that might help you out.
---
About us: This week's newsletter is written by Rosa Inocencio Smith. The book she's reluctantly returning to a friend this week is Normal People, by Sally Rooney.

Comments, questions, typos? Reply to this email to reach the Books Briefing team.

Did you get this newsletter from a friend? Sign yourself up.