The Books Briefing: What to Read This Summer (A Far-From-Complete List)
For those on a plane, on the beach, on the grass, on the run: your weekly guide to the best in books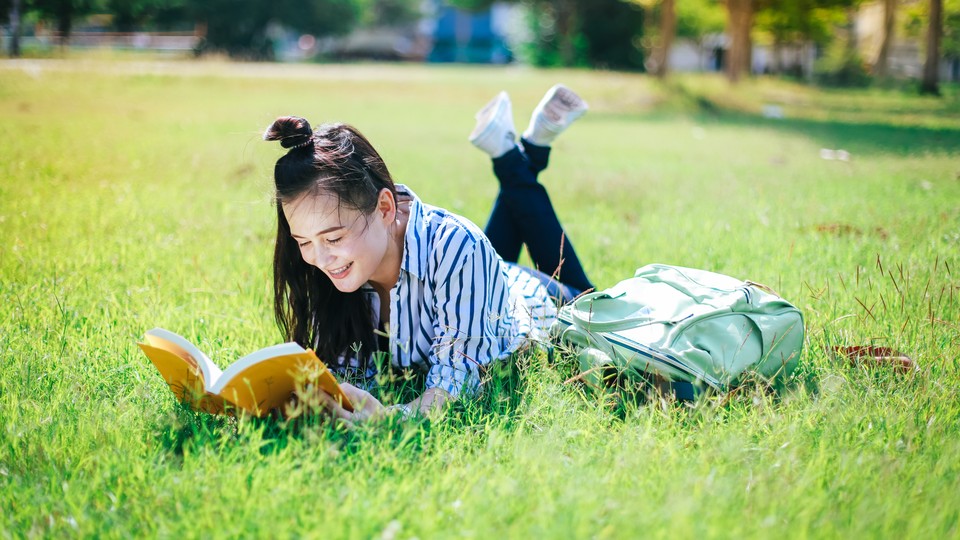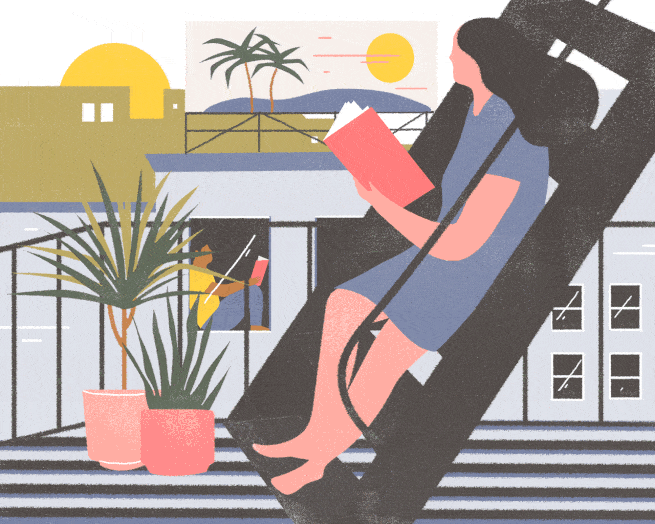 (Naomi Elliott)
Many a summer-reading list will recommend books to read at the beach, but that model leaves out a lot of warm-weather reading habits. Perhaps you'd like to lie on the grass and leaf through Mary Oliver's poems about the wonders of the natural world, or pull back the curtain on the political apparatus behind every president's public image with David Greenberg's Republic of Spin. Maybe you'd like to tour mid-century Paris with Françoise Gilot, who spent a dramatic decade as Pablo Picasso's partner and muse. Or maybe you want a fast-paced literary thriller for your plane ride, in which case Lauren Wilkinson's American Spy—"which zigzags across time and space"—may be just right for you. Here are just some of the books Atlantic staffers are enjoying and looking forward to this summer.
Each week in the Books Briefing, we thread together Atlantic stories on books that share similar ideas, and ask you for recommendations of what our list left out.

Check out past issues here. Know other book lovers who might like this guide? Forward them this email.
---
What We're Reading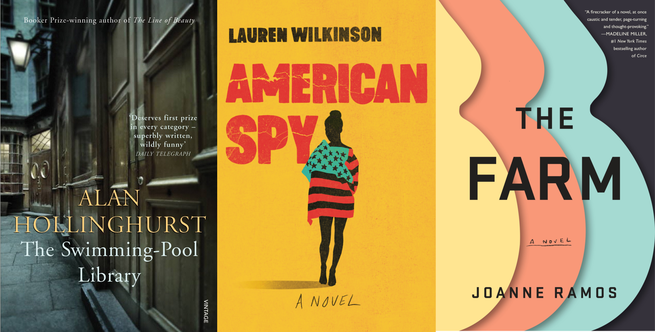 ❖ The Swimming-Pool Library, by Alan Hollinghurst
"A historically rich, sensorially powerful, and flat-out raunchy story, the likes of which you may find yourself barely believing you're allowed to read."
❖ American Spy, by Lauren Wilkinson
"Wilkinson's debut novel, a sharply written thriller, zigzags across time and space."
❖ The Farm, by Joanne Ramos
"The Farm … is a potent tangle of … themes: the corrosive allure of privilege, the ethics of putting a price on fertility, the fine line between employment and exploitation."
---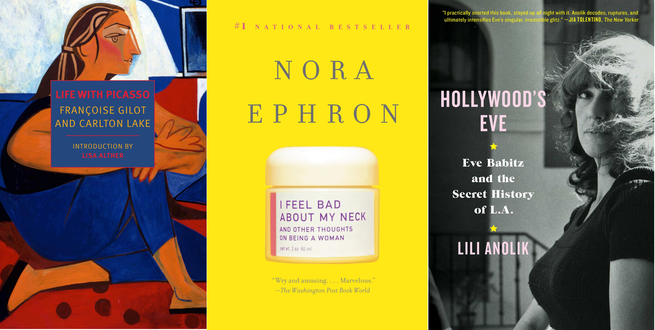 ❖ Life With Picasso, by Françoise Gilot and Carlton Lake
"Gilot was a model for so much of Picasso's work … and here is her response: her own stunning portrait of the artist—and double portrait of the couple—in words."
❖ I Feel Bad About My Neck, by Nora Ephron
"Excavating your own life for a collection of essays isn't a simple task, and neither is confronting your own sense of mortality, but Ephron does both in … a seemingly unruffled and lighthearted way."
❖ Hollywood's Eve, by Lili Anolik
"Beyond its generous helpings of parties, sex, drugs, and celebrities … Hollywood's Eve tracks the rise, fall, and reemergence of one of L.A.'s most evocative writers."
---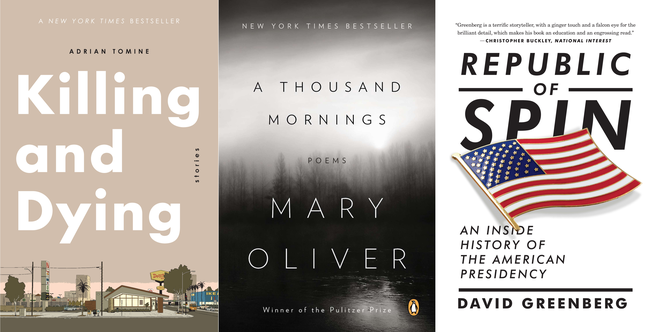 ❖ Killing and Dying, by Adrian Tomine
"The six stories that compose the cartoonist Adrian Tomine's collection Killing and Dying might well leave you with pinprick sensations all over your body."
❖ A Thousand Mornings, by Mary Oliver
"These are poems of worship, exalting nature page after page."
❖ Republic of Spin, by David Greenberg
"Republic of Spin, I should warn you, is definitely not a classic beach read; if you take it to the shore, there's a decent chance that David Greenberg's collected evidence of presidential media-manipulation will drop your jaw so often that you'll end up with a mouth full of sand."
« 📚Check out the full list of what The Atlantic's Culture staff is reading this summer here. »
---
The Reference Desk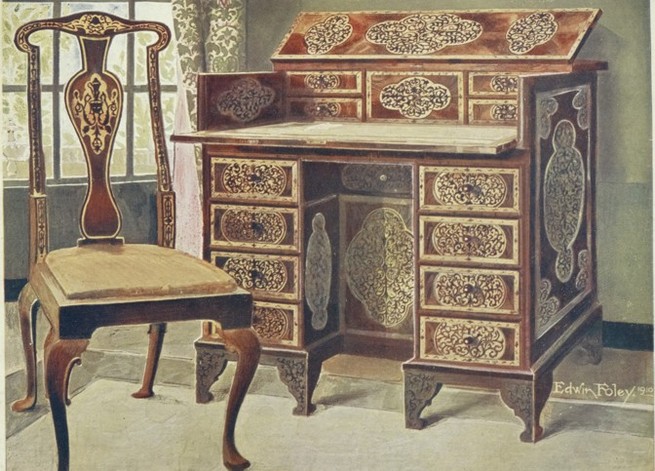 Need yet more warm-weather (or for those in the Southern Hemisphere, cold-weather) reading suggestions? In search of the right poem for your reading at a wedding in the following months?
Write to the Books Briefing team at booksbriefing@theatlantic.com or reply directly to this email with any of your reading-related dilemmas. We might feature one of your questions in a future edition of the Books Briefing and offer a few books or related Atlantic pieces that might help you out.
---
About us: This week's newsletter is written by Rosa Inocencio Smith. The book that blew her mind last week is Ida: A Sword Among Lions, by Paula J. Giddings.

Comments, questions, typos? Reply to this email to reach the Books Briefing team.

Did you get this newsletter from a friend? Sign yourself up.