The Books Briefing: Social Media for Bibliophiles
Your weekly guide to the best in books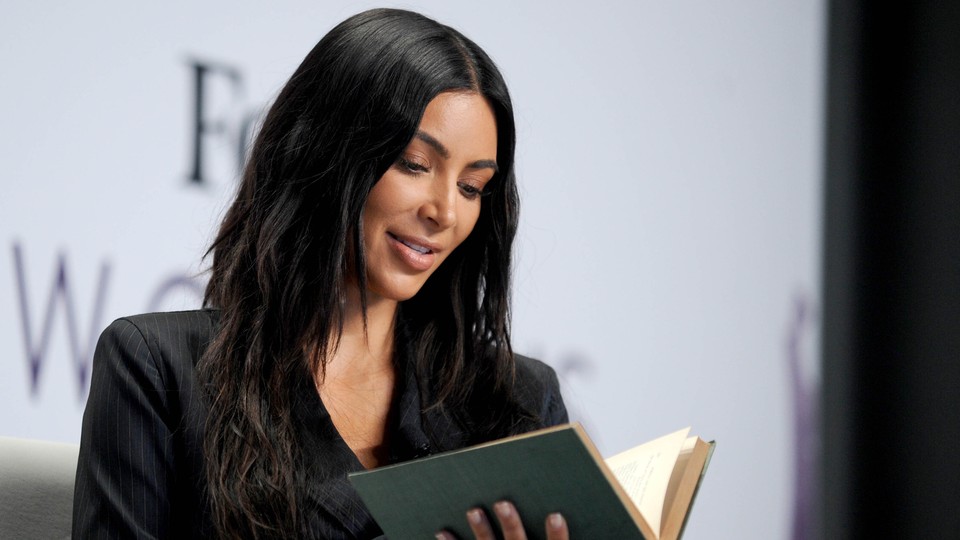 Social media is probably not the first medium most bibliophiles think of when they consider their favorite ways to read literature. The digital-literary debate usually surrounds the virtues of light-in-weight-but-not-choices e-readers versus the meditative pleasures of holding a physical book. When it comes to platforms such as Instagram and Twitter, readers might be skeptical of how services best known for viral memes, influencer culture, and nasty online feuds can also be home to poetry, short stories, and diaristic entries worthy of literary and cultural analysis.
"Insta poets" like Rupi Kaur have breathed new life into the genre by creating aesthetically pleasing, topically relatable, and easily shareable poems for the online generation. And they have successfully monetized their work and gained thousands of devoted fans in the process. Twitter's character-limited form has also inspired some writers, such as David Mitchell and Jennifer Egan, to create literature that works within—not despite—those confines. But as avid Twitter users know, the platform can also be a toxic place filled with trolls, disinformation, racism, misogyny, and hostility. Jon Ronson's So You've Been Publicly Shamed attempts to find out what happened to the private citizens who've been called out on Twitter for offensive or controversial tweets. Ronson "vividly warns about the power of angry mobs online but ultimately misdiagnoses what drives the modern cycles of indignation," according to The Atlantic's Spencer Kornhaber.
Social-media photography can also be a form of literature; just look to the ever-lengthening photo captions to see how creators choose to contextualize their images. Kim Kardashian West's book of selfies, titled Selfish, operates like a visual diary capturing "the work that goes into making Kim Kardashian, the person, into Kim Kardashian, the icon," as The Atlantic's Megan Garber wrote. But Kim isn't the first to compile a lexicon of selfies—back in the 16th century, a German accountant created a hand-drawn book showcasing his outfits and detailing the minutiae of each item of clothing in the captions. More than 500 years later, the accountant's book offers a potent historical example of what "self-fashioning" means, according to the fashion historian Kimberly Chrisman-Campbell.
Each week in the Books Briefing, we thread together Atlantic stories on books that share similar ideas, and ask you for recommendations of what our list left out.

Check out past issues here. Know other book lovers who might like this guide? Forward them this email.
---
What We're Reading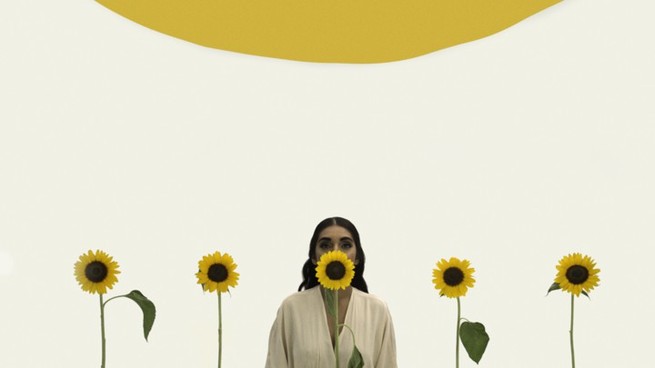 How Instagram saved poetry
"Social media seem to have cracked the walls around a field that has long been seen as highbrow, exclusive, esoteric, and ruled by tradition, opening it up for young poets with broad appeal, many of whom are women and people of color."
📚 milk & honey, by Rupi Kaur
📚 Love & Misadventure, by Lang Leav
---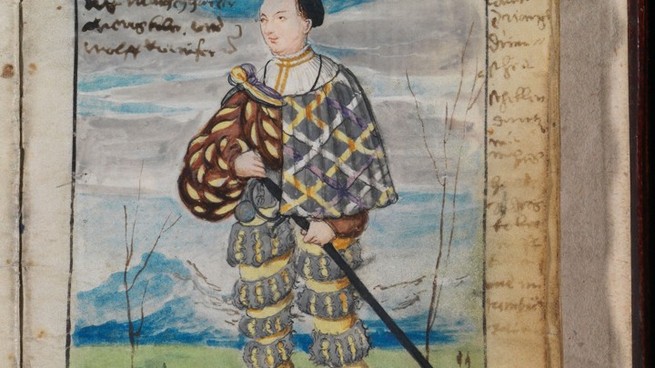 The first book of selfies
"The portraits and their calligraphed captions chronicle the period's changing male fashions down to the last codpiece ... But they also illustrate how Matthäus advanced politically and socially by carefully managing his image at a time when you were what you wore—much more so than today."
📚 The First Book of Fashion: The Book of Clothes of Matthäus & Veit Konrad Schwarz of Augsburg, edited by Ulinka Rublack, Maria Hayward, and Jenny Tiramani
📚 Utopia, by Thomas More
---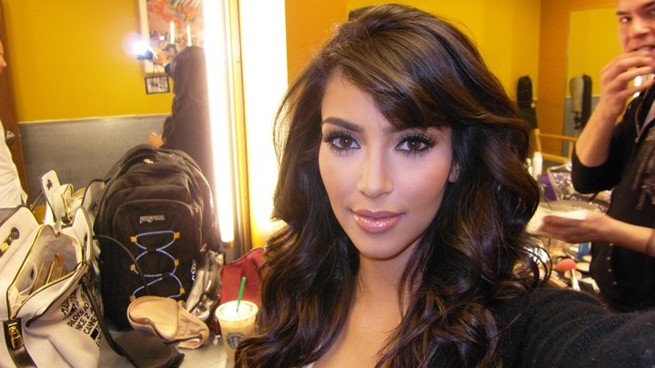 You win, Kim Kardashian
"Kim is, at this point, the unlikely embodiment of Duchamp's urinal: In declaring herself, against all common sense, as art, she mocks and dares and provokes. She rejects what came before."
📚 Selfish, by Kim Kardashian
---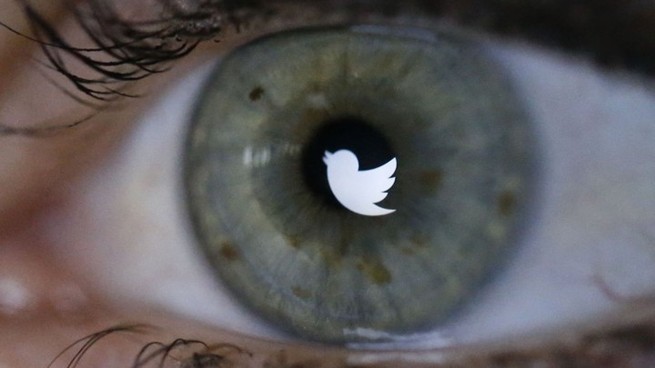 The rise of Twitter fiction
"In poetry you have very rigid forms, and people have to operate within those constraints. With Twitter fiction, people are taking the limitation of 140 characters and doing something creative. It's a slightly different art form and it creates a different experience of fiction."
📚 Slade House, by David Mitchell
📚 "Black Box," by Jennifer Egan
---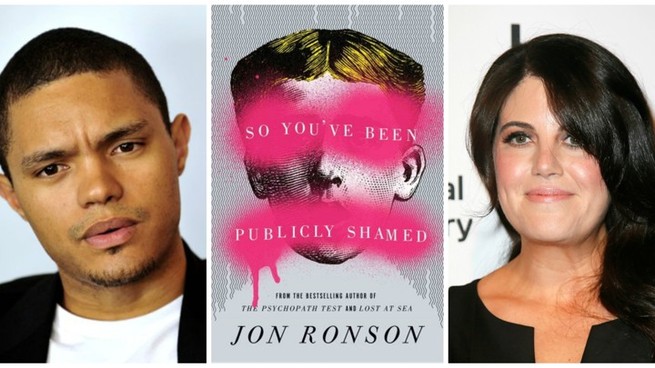 Ending the internet outrage cycle
"The thing that enables both the outrageous and the outraged is the Internet's glorification of pointless babble; the way social media and the 'hot takes' ecosystem ensure off-handed remarks become permanent statements with an unlimited reach."
📚 So You've Been Publicly Shamed, by Jon Ronson
📚 The Scarlet Letter, by Nathaniel Hawthorne
---
The Reference Desk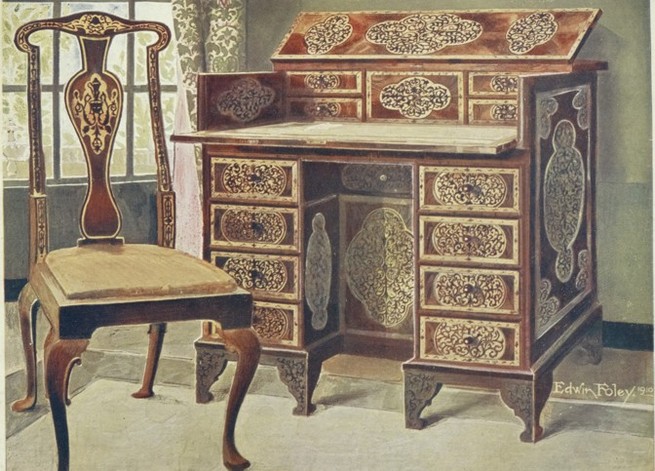 This week's question comes from Louise:
I've always looked for books which would introduce me to politics in general and take me through distinguishing examples of left and right parties through history. However, I tend to find books on politics with regards to a certain country, but none as a general guide to start with for understanding the basic principles.

Could you kindly suggest books for a beginner who would like to start to read about politics on a general basis?
If you're not too keen on finding an intro-to-politics textbook, it seems like a political-philosophy text such as Aristotle's Politics or Plato's Republic might give you the best introduction to the basic principles that you're interested in. But if you don't mind focusing on a specific country as a case study in how political parties function, Seth Masket's The Inevitable Party or Matt Grossmann and David Hopkins's Asymmetric Politics might help you better understand the principles of the two-party system in the U.S. If you're feeling particularly ambitious, Francis Fukuyama provides an expansive chronicle of political history since "prehuman times" in his books The Origins of Political Order and Political Order and Political Decay.
Write to the Books Briefing team at booksbriefing@theatlantic.com or reply directly to this email with any of your reading-related dilemmas. We might feature one of your questions in a future edition of the Books Briefing and offer a few books or related Atlantic pieces that might help you out.
This week's newsletter is written by J. Clara Chan. The book she spent good money on and is rapaciously reading now is Someone Who Will Love You in All Your Damaged Glory, by Raphael Bob-Waksberg.
---
Comments, questions, typos? Reply to this email to reach the Books Briefing team.

Did you get this newsletter from a friend? Sign yourself up.