The Books Briefing: The Coming-of-Age of Queer Literature in America
Your weekly guide to the best in books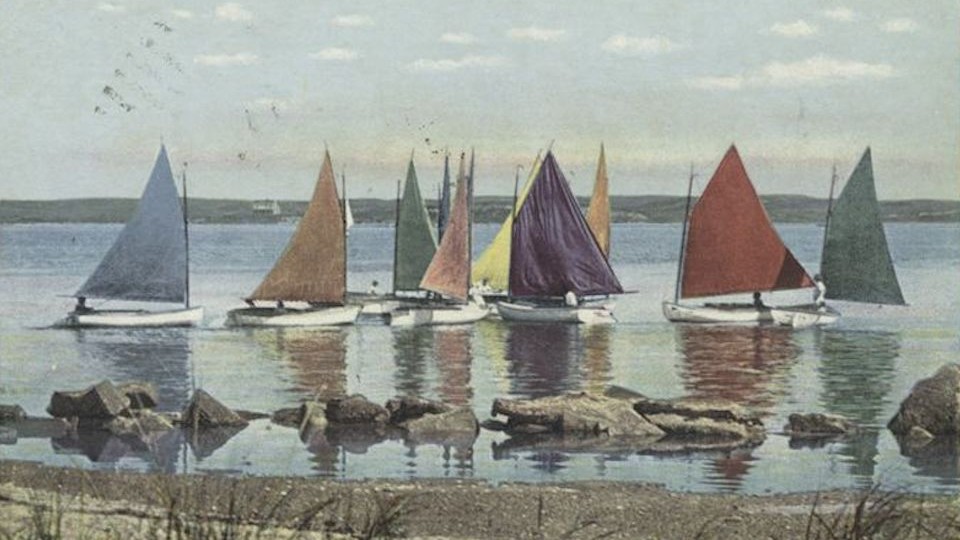 This Pride Month marks 50 years since the Stonewall uprising—a monumental series of clashes between activists and police in New York City that helped usher in the movement for LGBTQ rights. In that time, the entertainment landscape has changed drastically. Teen coming-of-age films now offer more nuanced story lines for their LGBTQ protagonists, instead of reducing them to stereotypical side characters. Mainstream pop, rap, and R&B artists are openly exploring the fluidity of sexuality and gender identity in their music. The children's TV show Arthur made headlines recently for portraying a wedding between two men "as a joyous celebration," as The Atlantic's Ashley Fetters and Natalie Escobar described it, rather than as "an opportunity for a proverbial Very Special Episode that teaches viewers about same-sex relationships."
Literature, too, has slowly grown to be more inclusive of queer writers and characters who aren't defined solely by their sexuality or gender. In particular, depictions of gay characters in young-adult fiction have begun to evolve past the "coming out" story line. Similarly, Hanya Yanagihara's best-selling novel A Little Life subverts conventions while still navigating the collective traumas that have shaped modern gay identity, the author Garth Greenwell writes.
Young, queer poets of color including Chen Chen and Aziza Barnes are drawing in new readers with explorations of identity that Millennial and Gen Z America can relate to. For one such writer—the prize-winning poet Ocean Vuong, whose first novel, On Earth We're Briefly Gorgeous, was published this week—painful memories of homophobia, racism, drug abuse, and class striation from his hometown have influenced the way he captures "the essence of survival in his work," as the writer Kat Chow puts it.
Of course, there's also much to be gleaned from a second look at how literature of the past explored sexuality and identity. As far back as the Victorian era, a series of Jane Austen–inspired plays and performances reimagined "traditional gender roles and heterosexuality, in works of entertainment that ranged from mildly gender-fluid to perfectly queer," the Austen scholar Devoney Looser writes.
Each week in the Books Briefing, we thread together Atlantic stories on books that share similar ideas, and ask you for recommendations of what our list left out.

Check out past issues here. Know other book lovers who might like this guide? Forward them this email.
---
What We're Reading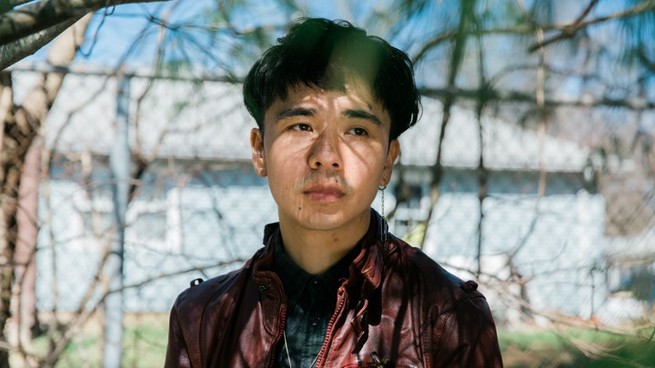 Going home with Ocean Vuong
"[Vuong] tries to supplant the American mythos that 'something is only valuable once we've tamed it or conquered it or dominated it.' He strives for a more complicated view. 'I think my approach to this book was to have a different route,' he said. 'There are no victims and no villains.'"
📚 On Earth We're Briefly Gorgeous, by Ocean Vuong
📚 Night Sky With Exit Wounds, by Ocean Vuong
---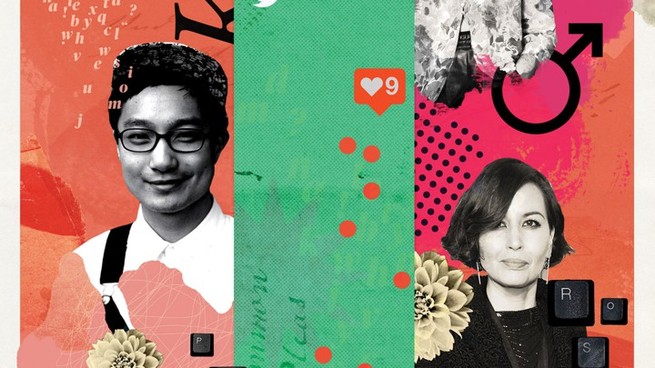 The new face of poetry in America
"They are immigrants and refugees from China, El Salvador, Haiti, Iran, Jamaica, Korea, Vietnam. They are black men and an Oglala Sioux woman. They are queer as well as straight and choose their personal pronouns with care. The face of poetry in the United States looks very different today than it did even a decade ago, and far more like the demographics of Millennial America."
📚 When I Grow Up I Want to Be a List of Further Possibilities, by Chen Chen
📚 i be, but i ain't, by Aziza Barnes
📚 Whereas, by Layli Long Soldier
📚 Citizen: An American Lyric, by Claudia Rankine
📚 Look, by Solmaz Sharif
📚 "Restored Mural for Orlando," by Roy G. Guzmán
📚 "A Politics of Mere Being," by Carl Phillips
---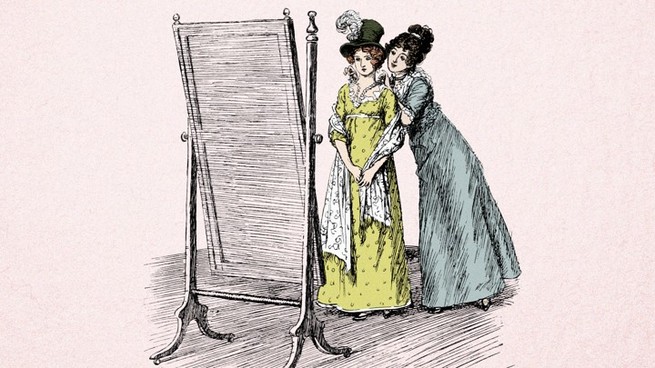 Queering the work of Jane Austen is nothing new
"Scholars are no closer to pinning down the truth about Austen's amorous longings and intimate experiences. Yet there's at least one part of Austen's legacy that may be described as queer, in the most expansive sense of that word: her posthumous performance history."
📚 Half-Hours With the Best Authors, by Charles Knight
📚 The Making of Jane Austen, by Devoney Looser
📚 Pride and Prejudice: A Play Founded on Jane Austen's Novel, by Mary Steele MacKaye
📚 Dear Jane, by Eleanor Holmes Hinkley
📚 Emma, by Jane Austen
📚 Sense and Sensibility, by Jane Austen
---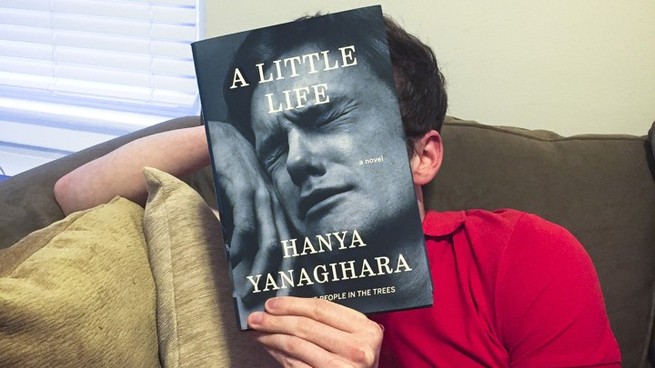 An ambitious chronicle of queer life in America
"[Hanya] Yanagihara approaches the collective traumas that have so deeply shaped modern gay identity—sickness and discrimination—obliquely, avoiding the conventions of the coming-out narrative or the AIDS novel."
📚 A Little Life, by Hanya Yanagihara
📚 A Boy's Own Story, by Edmund White
📚 We the Animals, by Justin Torres
---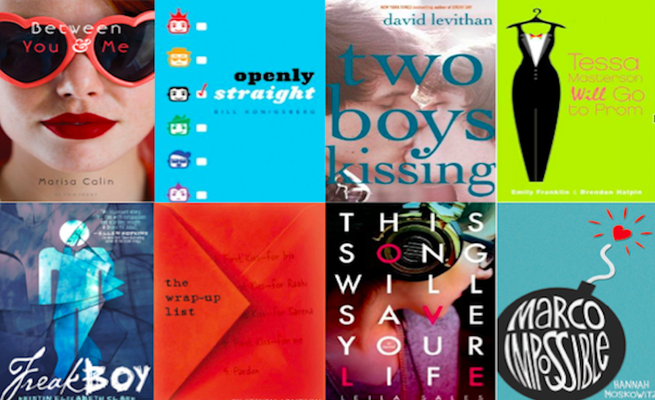 The changing representations of gay characters in young-adult literature
"The best queer fiction exists on two levels: For the queer kids, it's that you get to decide your fate from every angle; just because you're gay doesn't mean you can't be other things, you can be you. For kids who aren't queer, it makes them question the boxes they put each other in."
📚Two Boys Kissing, by David Levithan
📚 Between You & Me, by Marisa Calin
📚 Openly Straight, by Bill Konigsberg
📚 Proxy, by Alex London
📚 Rapture Practice, by Aaron Hartzler
📚 The Difference Between You and Me, by Madeleine George
📚 The Miseducation of Cameron Post, by Emily Danforth
📚 Pretend You Love Me, by Julie Anne Peters
📚 Tessa Masterson Will Go to Prom, by Brendan Halpin and Emily Franklin
📚 Freakboy, by Kristin Elizabeth Clark
📚 Out of the Easy, by Ruta Sepetys
📚 Invisibility, by David Levithan and Andrea Cremer
📚 The Wrap-Up List, by Steven Arntson
---
The Reference Desk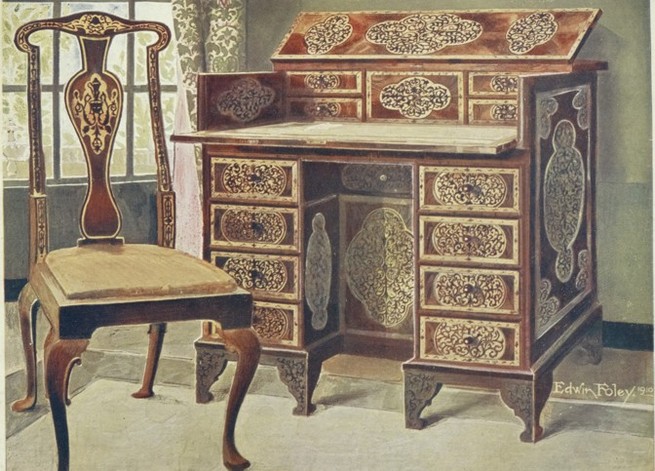 This week's question comes from Mark in Oregon: "I need a love poem to serve as a palimpsest for a group painting project my students are working on. Do you have a favorite that grapples with the idea of equality in both love and gender? I'm going to have the students writing on the canvas and then covering it partially with imagery."
Some of the works by the poets included in this briefing (such as Ocean Vuong's "Someday I'll Love Ocean Vuong," which references familial and self-love, or Chen Chen's "The School of Night & Hyphens," a quietly intimate love poem) could be great options for your students to choose from. There's also Saeed Jones's "Boy in a Stolen Evening Gown," which contemplates gender norms, or Trace Peterson's "Exclusively on Venus," which subverts the traditional love-poem format to critique gender binaries.
Write to the Books Briefing team at booksbriefing@theatlantic.com or reply directly to this email with any of your reading-related dilemmas. We might feature one of your questions in a future edition of the Books Briefing and offer a few books or related Atlantic pieces that might help you out.
This week's newsletter is written by J. Clara Chan. The book she's looking forward to reading this weekend is Normal People, by Sally Rooney.
---
Comments, questions, typos? Reply to this email to reach the Books Briefing team.

Did you get this newsletter from a friend? Sign yourself up.