The Books Briefing: Money, Money, Money
Your weekly guide to the best in books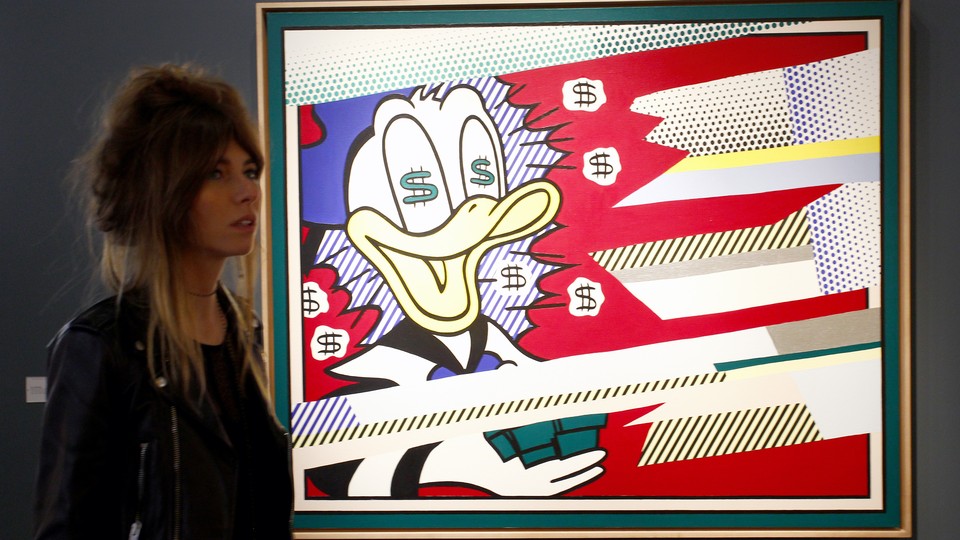 Capitalism, the German sociologist Jens Beckert argues, is based on fantasy: People (and institutions) spend, save, and earn money in hopes of achieving an imagined life. But the future of capitalism and the financial market—and the ability to achieve that fantasy—is shrouded in uncertainty. So how does one understand it? Through literature, as Beckert suggests.
Sally Rooney's sophomore novel, Normal People, embeds politics into a love story about two people of different socioeconomic statuses, demonstrating "how relationships can function like miniature states," as the critic Annalisa Quinn writes. In Marie Kondo's best-selling The Life-Changing Magic of Tidying Up, which has been adapted into a Netflix series, the physical and emotional effects of consumer culture are revealed for KonMari converts—but, as one writer notes, an immense privilege goes along with having clutter that can easily be thrown or given away.
In the world of real estate, there's Donald Trump's The Art of the Deal. According to an ethicist, Trump depicts capitalism as something akin to a "morality play," in which "instincts," "gut," and "courage" make way for success, rather than as a system of economics. The flawed belief that all people, so long as they aren't complacent, so long as they know "the art of the deal," can financially succeed in America is further analyzed in The Class Ceiling, in which two sociologists explain how "hidden mechanisms" help those born rich continue to accrue wealth through elite jobs.
Each week in the Books Briefing, we thread together Atlantic stories on books that share similar ideas, and ask you for recommendations of what our list left out.

Check out past issues here. Know other book lovers who might like this guide? Forward them this email.
---
What We're Reading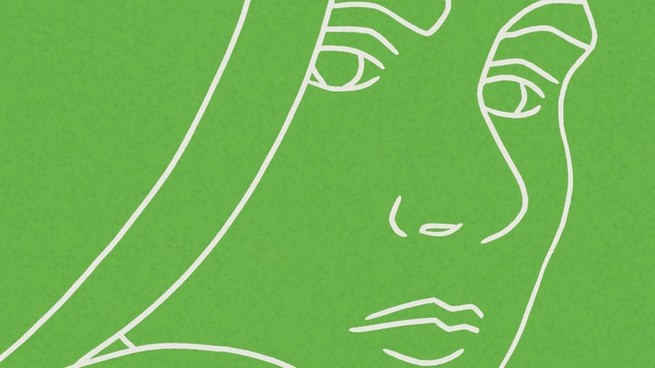 The strictures, and possibilities, of love under capitalism
"Though [Sally] Rooney's characters have scalding contempt for capitalism and its trappings … politics in Rooney's novel are often ambient rather than explicit, submerged under the surface of a love story."
📚 NORMAL PEOPLE, by Sally Rooney
📚 CONVERSATIONS WITH FRIENDS, by Sally Rooney
---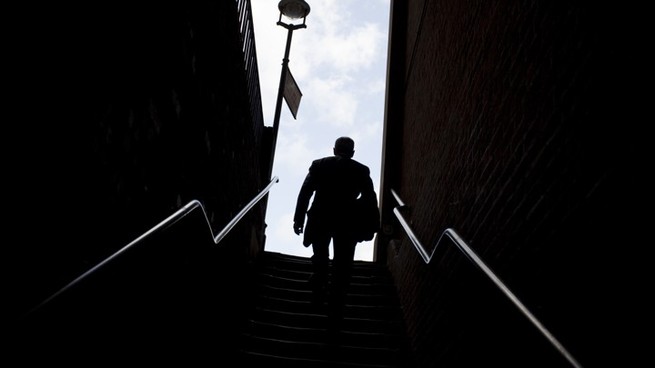 The "hidden mechanisms" that help those born rich to excel in elite jobs
"I think the image that we have—or the ideology, if you want to be political about it—is once you're 18 or so, you make your own way and your class origin is not an important part of how your career goes from there. But … that's not at all true."
📚 THE CLASS CEILING: WHY IT PAYS TO BE PRIVILEGED, by Daniel Laurison and Sam Friedman
---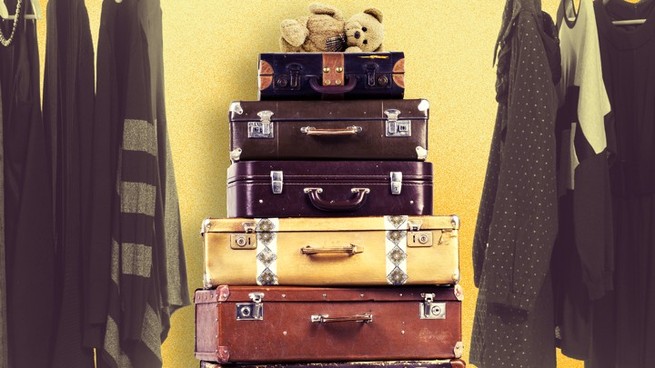 Marie Kondo and the privilege of clutter
"Kondo says that we can appreciate the objects we used to love deeply just by saying goodbye to them. But for families that have experienced giving their dearest possessions up unwillingly, 'putting things in order' is never going to be as simple as throwing things away. Everything they manage to hold onto matters deeply. Everything is confirmation they survived."
📚 THE LIFE-CHANGING MAGIC OF TIDYING UP, by Marie Kondo
📚 SPARK JOY, by Marie Kondo
---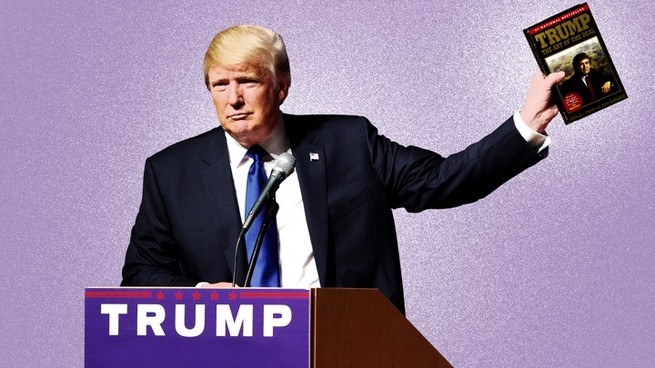 An ethicist reads The Art of the Deal
"Rather than an elaborate phenomenon characterized by collective action, analytical diligence, and bouts of serendipity, commercial success is presented [in the book] as a stirring tribute to self-reliance, individual will, and superhuman feats of strength overcoming the dark forces of smug complacency and conventional thinking."
📚 THE ART OF THE DEAL, by Donald Trump and Tony Schwartz
📚 THE AUTOBIOGRAPHY OF BENJAMIN FRANKLIN, by Benjamin Franklin
📚 RANDOM REMINISCENCES OF MEN AND EVENTS, by John D. Rockefeller
📚 JACK: STRAIGHT FROM THE GUT, by Jack Welch
📚 MY YEARS WITH GENERAL MOTORS, by Alfred Sloan
📚 CAPITALISM, SOCIALISM, AND DEMOCRACY, by Joseph Schumpeter
📚 THE ART OF THE COMEBACK, by Donald Trump and Kate Bohner
---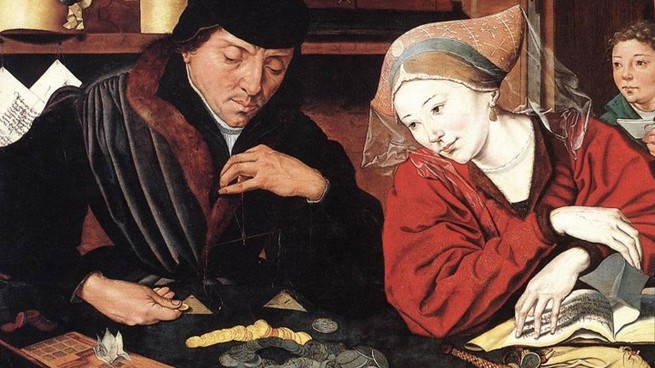 When literary theory can explain what economics can't
"[Imagined Futures] makes a thorough, exhaustively documented argument in support of what many have suspected about capitalism: It's a castle in the air, built on fantasy shading into fraud. [Jens Beckert] makes a compelling case that no corner of the market is untouched by the process of generating imagined futures."
📚 IMAGINED FUTURES: FICTIONAL EXPECTATIONS AND CAPITALIST DYNAMICS, by Jens Beckert
📚 THE CONFIDENCE-MAN, by Herman Melville
📚 CONFESSIONS OF FELIX KRULL, CONFIDENCE MAN, by Thomas Mann
---
You Recommend
What's a book focused on capitalism and/or privilege that you'd recommend? Tweet at us with the hashtag #TheAtlanticBooksBriefing, or fill out the form here.
---
The Reference Desk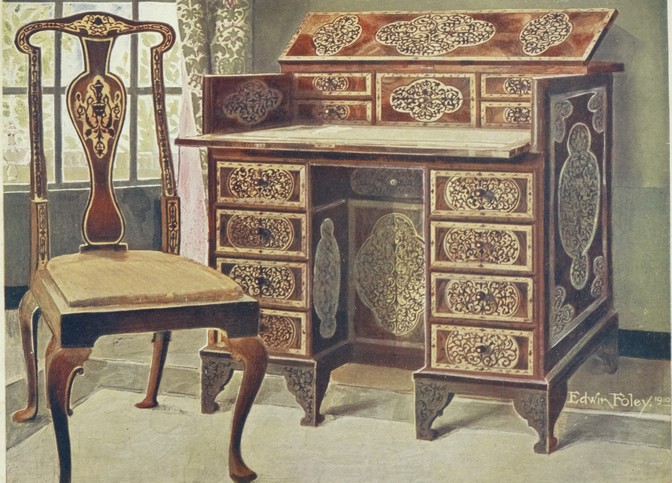 (New York Public Library)
Are you struggling with writing your first novel, getting the perfect book for your bibliophile friend's birthday, or finding poetry that speaks to you? Write to the Books Briefing team at booksbriefing@theatlantic.com or reply directly to this email with any of your writing- or reading-related dilemmas. We might feature one of your questions in a future edition of the Books Briefing and offer a few books or related Atlantic pieces that might help you out.
This week's question comes from P. M. Lal: "I know what I read when I was 16. But times have changed, and I am at a loss as to what I should recommend to my 16-year-old granddaughter!"
I posed your question to some of my Atlantic colleagues and they had plenty of (vetted!) recommendations to offer. If your granddaughter is interested in fantasy, there's Kristin Cashore's Graceling series; Christopher Paolini's dragon-centric The Inheritance Cycle tetralogy, which begins with the book Eragon; Lev Grossman's The Magicians trilogy; and Garth Nix's Old Kingdom series (start with the first three: Sabriel, Lirael, and Abhorsen).
For more contemporary reads from a teenager's perspective, some staff favorites include books written by Sarah Dessen (That Summer, Someone Like You), Meg Cabot (The Princess Diaries series, Avalon High), John Green (Looking for Alaska, The Fault in Our Stars), and Megan McCafferty (the Jessica Darling series).
If your granddaughter would like something more challenging, there's Toni Morrison's The Bluest Eye; Maya Angelou's I Know Why the Caged Bird Sings; Charlotte Brontë's Jane Eyre; Oscar Wilde's The Importance of Being Earnest and The Picture of Dorian Gray; Gabriel García Márquez's One Hundred Years of Solitude; Nicole Krauss's The History of Love; and Alice Walker's The Color Purple. These are all texts that my colleagues encountered in high school and still remember today.
And don't forget about graphic novels: Published just last year is Tillie Walden's On a Sunbeam, an anti-capitalist, queer love story set in an intergalactic world populated by women. Gene Luen Yang's American Born Chinese, which won the 2007 Michael L. Printz Award, is also a fascinating coming-of-age tale about race and identity.
---
This week's newsletter is written by J. Clara Chan. The book she's reading right now is Slow Days, Fast Company, by Eve Babitz.
---
Comments, questions, typos? Reply to this email to reach the Books Briefing team.

Did you get this newsletter from a friend? Sign yourself up.