The Atlantic Daily: 'They Had It Coming'
What colleges say to justify legacy admissions. Plus: the "army" of whistle-blowers inside the Trump administration, two more relative unknowns join the 2020 race, and more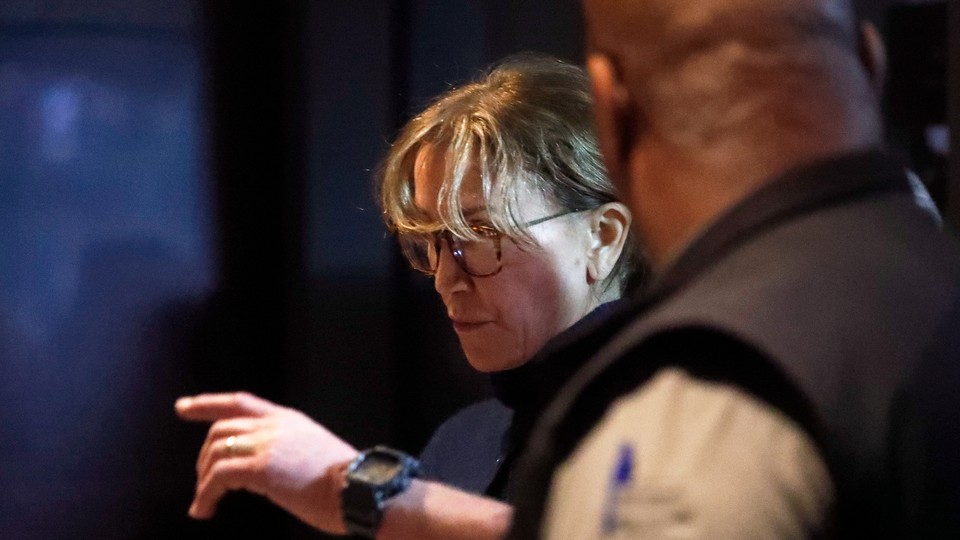 What We're Following
Whistle-blowers of Capitol Hill: For decades, tipsters have cooperated with Congress's House Oversight Committee to report wrongdoing within the U.S. government—but in the latest presidency, that number has spiked. Earlier this week, Tricia Newbold stirred up a media storm when she revealed to the committee that senior Trump administration officials granted security clearances to 25 people whose applications had initially been denied. Though whistle-blowers like Newbold are protected from retaliation, Democrats say charges from Trump allies of a "deep state" conspiracy against the president have created a climate of fear.
What's a legacy? The parents charged in last month's college admissions scandal appeared in court this week. But without having to resort to illegalities, well-off applicants already have all sorts of advantages in the application process, perhaps the most questionable of which is so-called "legacy" admissions. It's clear how children of alums benefit from the practice, but what do colleges get? The main line they use is that it helps with fundraising efforts … yet the elite schools that have banned the practice, including MIT and the California Institute of Technology, seem to be doing just fine.
Two more to 2020: The hot-yoga devotee and Ohio Congressman Tim Ryan entered the race on Thursday, hoping that his appeal to hard-on-their-luck Trump voters who have abandoned the Democrats could help him pull off the upset. The California congressman Eric Swalwell will soon throw his own hat into the ring. He's grown a following from frequent cable-news appearances on all topics Trump and Mueller, but, with some help from Parkland student Cameron Kasky, his campaign will be centered on another topic entirely.
---
Evening Reads
---
*
(Gretchen Ertl / Reuters)
Recalling her days as a college counselor at a prep school, Caitlin Flanagan has some choice words for the parents who push at all costs to get their kids into elite colleges:
Then the admissions letters arrived from the colleges. If the kid got in, it's because he was a genius; if he didn't, it was because I screwed up. When a venture capitalist and his ageless wife storm into your boss's office to get you fired because you failed to get their daughter (conscientious, but no atom splitter) into the prestigious school they wanted, you can really start to question whether it's worth the 36K.

Sometimes, in anger and frustration, the parents would blame me for the poor return on investment they were getting on their years of tuition payments. At that point, I was living in a rent-controlled apartment and paying $198 a month on a  Civic with manual windows. I was in no position to evaluate their financial strategies. Worst of all, the helpless kid would be sitting right there, shrinking into the couch cushions as his parents all but said that his entire secondary education had been a giant waste of money.
---
Urban Developments
(Oswaldo Rivas / Reuters)
Our partner site CityLab explores the cities of the future and investigates the biggest ideas and issues facing urban dwellers around the world. Gracie McKenzie shares today's top stories:
Keep up with the most pressing, interesting, and important city stories of the day. Subscribe to the CityLab Daily newsletter.
---