The Books Briefing: Let's Go to the Movies
Your weekly guide to the best in books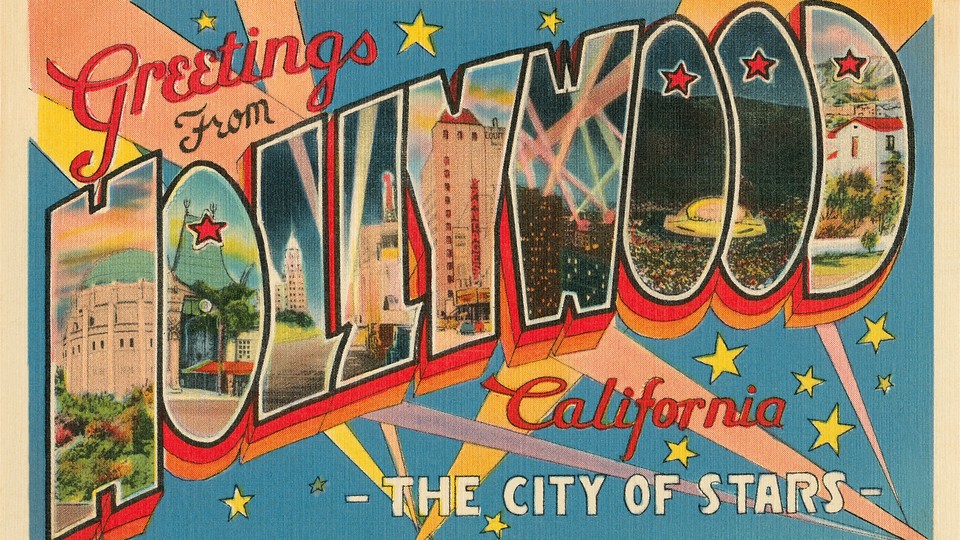 Subscribe to our Books Briefing email newsletter, where every Friday, you'll receive a newsletter like the one below, containing a selection of timely criticism, literary essays, reading recommendations, and more. Sign up here.
Raymond Chandler, who wrote both screenplays and the novels that inspired them, had mixed feelings about the movies. On the one hand, he was inspired by the sheer range of artistic possibilities in cinema; on the other, true to hard-boiled form, he took a cynical view of the glitz and politics of show business (as well as the censorship that 1940s filmmakers faced under the Hays Code).
Indeed, a history of Old Hollywood by Karina Longworth illuminates the complex power dynamics involved in that world's romance and glamour. Books by Nancy Schoenberger, Scott Eyman, and David Thomson each cast classic films in a new light by analyzing subtexts in their stories and relationships behind the scenes. And a study of the film industry by Maryann Erigha examines the racial inequalities that persist in Hollywood today.
Each week in the Books Briefing, we thread together Atlantic stories on books that share similar ideas, and ask you for recommendations of what our list left out.

Check out past issues here. Know other book lovers who might like this guide? Forward them this email.
---
What We're Reading
What the 'Hollywood Jim Crow' looks like today
"Maryann Erigha … offers a provocative lens for understanding how entrenched the industry's racial imbalances are—and how the lack of people of color in top studio roles only perpetuates this inequality."
📚 The Hollywood Jim Crow: The Racial Politics of the Movie Industry, by Maryann Erigha
---
What Raymond Chandler thought about the Oscars
"I have to admit that Academy Awards night is a good show and quite funny in spots, although I'll admire you if you can laugh at all of it."
🎥Double Indemnity, screenplay by Raymond Chandler (based on 📚 Double Indemnity, by James M. Cain)
🎥The Big Sleep, screenplay by William Faulkner, Leigh Brackett, and Jules Furthman (based on 📚 "Killer in the Rain," by Raymond Chandler)
---
How John Wayne became a hollow masculine icon
"From the bulk of the evidence here, masculinity (like the Western) is a by-product of nostalgia, a maudlin elegy for something that never existed—or worse, a masquerade that allows no man, not even John Wayne, to be comfortable in his own skin."
📚 Wayne and Ford: The Films, the Friendship, and the Forging of an American Hero, by Nancy Schoenberger
📚 Hank and Jim: The Fifty-Year Friendship of Henry Fonda and James Stewart, by Scott Eyman
---
Hollywood's secret history of sexuality
"Thomson finds a through line of queer subversion in even the most staunchly heterosexual of classic Hollywood genres: the Western, the musical, the screwball comedy."
📚 Sleeping With Strangers: How the Movies Shaped Desire, by David Thomson
---
Karina Longworth makes Old Hollywood new
"In her new book … she uses the legendary producer and aviator [Howard Hughes] as a frame (a 'Trojan horse,' in her description) to tell stories about what she's really interested in: the many women in Hughes's orbit."
📚 Seduction: Sex, Lies, and Stardom in Howard Hughes's Hollywood, by Karina Longworth
---
You Recommend
Last week, we featured several readers' most formative books from childhood in a special edition of the Books Briefing. This week, we'd like to know: What books about the movie industry—fiction or nonfiction—do you think everyone should read? Tweet at us with the hashtag #TheAtlanticBooksBriefing, or fill out the form here.
This week's newsletter is written by Rosa Inocencio Smith. The book she's reading right now is The Carrying, by Ada Limón. And yes, the screenwriter of The Big Sleep is that William Faulkner.
---
Comments, questions, typos? Reply to this email to reach the Books Briefing team.

Did you get this newsletter from a friend? Sign yourself up.