The Books Briefing: The Literary Transformation of Climate Change
Your weekly guide to the best in books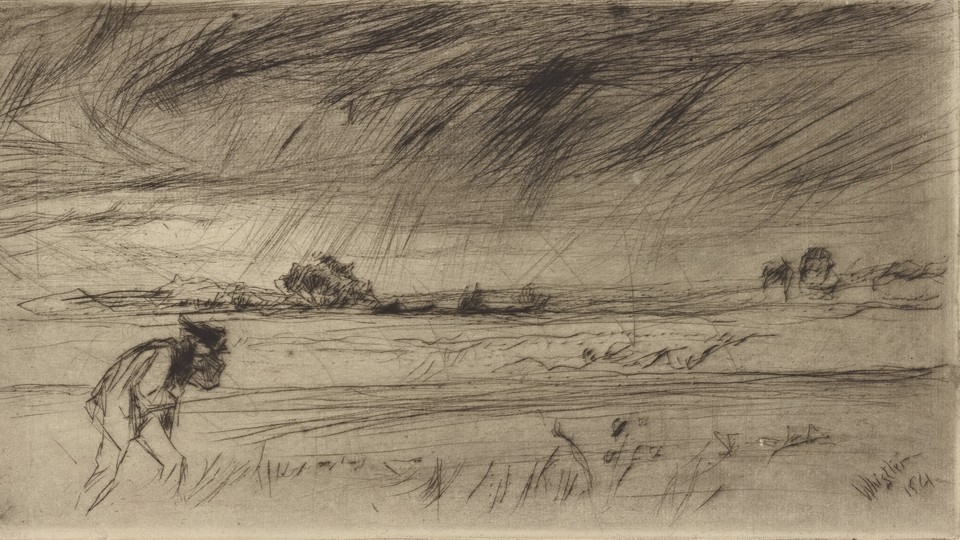 One of the longest-lasting storytelling themes is that of the all-consuming apocalypse. From some of the oldest texts known to humankind to the newest movies streaming on Netflix, tales of world-ending disaster continue to enthrall and terrify readers and viewers today. While some apocalyptic and postapocalyptic stories concern themselves with the supernatural, others point to causes far more earthly and realistic, such as climate change. What has emerged is a robust catalog of literature about the natural world that engages readers with the very real threat of global warming.
Barry Lopez's Horizon, which follows his travels to six regions around the world, takes a new approach to the travel-writing genre and insists that travelers not ignore the ecological damage present in the places they visit. In the Carbon Ideologies series, William T. Vollmann offers up some of the "most honest" arguments about climate change in a style that addresses an imagined, hostile reader who lives in a future in which soil is radioactive, the oceans are boiling, and humans must survive on insects and recycled urine.
The author Maja Lunde depicts a world without bees in The History of Bees, which rather than explicitly frightening its readers, asks them to consider what they would sacrifice for the greater good. T. C. Boyle's collection of satirical, ecological stories focuses on the selfishness of individuals and how they interact with their environments, making for tragically comic fiction. And in Richard Powers's Man Booker Prize–nominated The Overstory, the human destruction of natural resources must be contended with in a world where trees are empathic and "aware" social organisms.
Each week in the Books Briefing, we thread together Atlantic stories on books that share similar ideas, and ask you for recommendations of what our list left out.

Check out past issues here. Know other book lovers who might like this guide? Forward them this email.
---
What We're Reading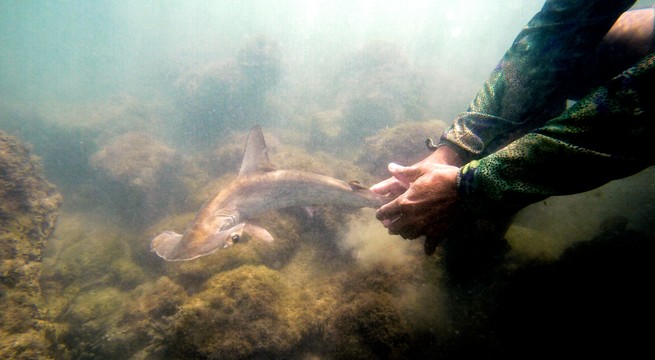 How climate change has influenced travel writing
"[Barry] Lopez is gripped by an urgency to tell 'a coherent and meaningful story' about the threat of humanity's extinction as a result of climate change and societal declension, and the ways he believes it can be prevented."
📚 HORIZON, by Barry Lopez
📚 ARCTIC DREAMS, by Barry Lopez
📚 THE BEST AMERICAN TRAVEL WRITING 2018, edited by Cheryl Strayed and Jason Wilson
---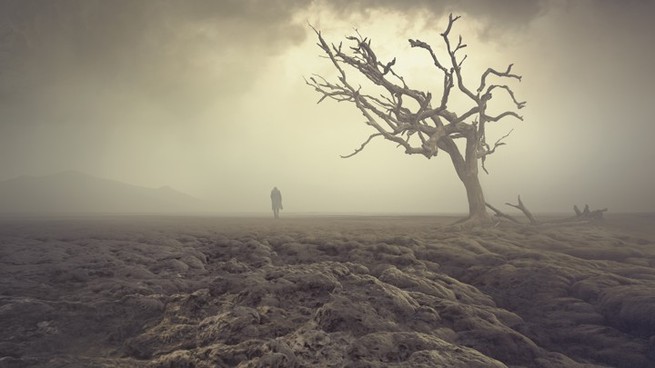 The most honest book about climate change yet
"Nearly every book about climate change that has been written for a general audience contains within it a message of hope, and often a prod toward action. [William T.] Vollmann declares from the outset that he will not offer any solutions, because he does not believe any are possible."
📚 NO IMMEDIATE DANGER: VOLUME ONE OF CARBON IDEOLOGIES, by William T. Vollmann
📚 NO GOOD ALTERNATIVE: VOLUME TWO OF CARBON IDEOLOGIES, by William T. Vollmann
---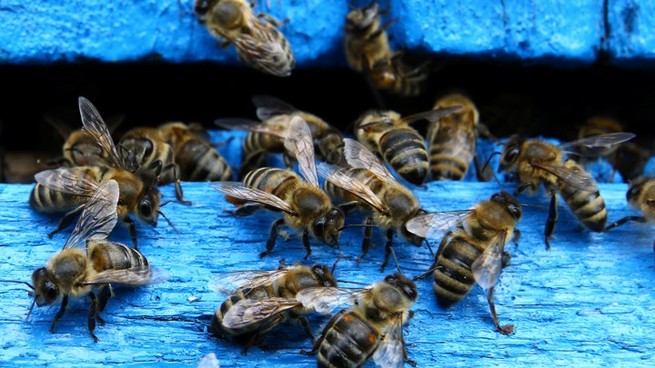 A novel that imagines a world without bees
"Increasing awareness of the earth's fraught future, in the end, is not the main thing the novel is trying to do. Instead, it wants you to consider what it is you feel deeply about—whether that's achieving fame, standing by traditions, or protecting your family—and then consider whether you would sacrifice those things for the greater good."
📚 THE HISTORY OF BEES, by Maja Lunde
📚 BEAST, by Paul Kingsnorth
📚 "WHAT IT MEANS WHEN A MAN FALLS FROM THE SKY," by Lesley Nneka Arimah
📚 SOUTH POLE STATION, by Ashley Shelby
---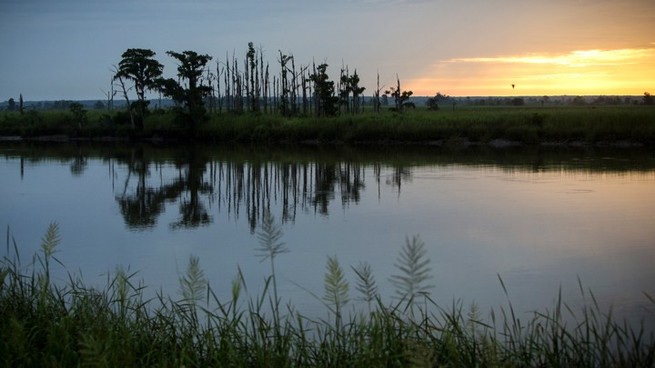 The ecological, catastrophic fiction of T. C. Boyle
"In Boyle's satires, anthropocentrism is tenacious: Like a virus, it consumes the host; like a species, it adapts to change; like the voice of the devil, it feeds on doubt. Somehow it becomes stronger, not weaker, when climate change beats on the thin walls of human self-conception."
📚 THE RELIVE BOX AND OTHER STORIES, by T. C. Boyle
📚 A FRIEND OF THE EARTH, by T. C. Boyle
📚 WHEN THE KILLING'S DONE, by T. C. Boyle
📚 THE TERRANAUTS, by T. C. Boyle
📚 REASON IN A DARK TIME, by Dale Jamieson
📚 THE GREAT DERANGEMENT, by Amitav Ghosh
📚 NEW YORK 2140, by Kim Stanley Robinson
---
📚 THE OVERSTORY, by Richard Powers
📚 THE MONKEY WRENCH GANG, by Edward Abbey
📚 THE HIDDEN LIFE OF TREES, by Peter Wohlleben
---
You Recommend
What's a book about climate change or the natural world that you'd recommend? Tweet at us with the hashtag #TheAtlanticBooksBriefing, or fill out the form here.
---
The Reference Desk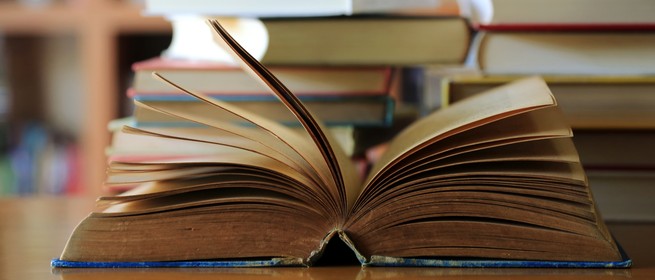 Thank you for all the questions you've submitted to the Briefing's Reference Desk. Our first featured question comes from Frank T. Francisconi Jr. of New London, Connecticut:
I don't have a history of reading too much poetry (I'm 67) … Can you suggest some poets whose work is "understandable" but may be a bit more complex or challenging for someone like me, who has never tried to tackle [Ezra] Pound or [Wallace] Stevens, for example? I love "accessibility," but wonder if I should read some poetry that is less like what I feel comfortable reading.
A plethora of more "understandable," less opaque works from poets still offers plenty of complexity and nuance. My colleague Rosa Inocencio Smith recommends W. S. Merwin for his straightforward language and haunting imagery, W. H. Auden for his use of simple rhyme structures and ballads to convey complicated ideas, and Louise Glück for her precise and insightful look into interpersonal relationships. The Atlantic's resident archivist, Annika Neklason, suggests Natasha Trethewey and Maxine Kumin for their ability to express deep ideas in approachable language. I'm admittedly also someone who hasn't always connected with poetry, but Claudia Rankine's Citizen—a book-length lyric that combines prose and poetry—made for a moving and accessible read on a complex topic.
Luckily, poetry is everywhere (published online and on Instagram, and appearing in TV series), and it's growing more popular among a younger generation of poets who are eager to share their stories. There's bound to be something that you'll like.
Are you struggling with writing your first novel, getting the perfect book for your bibliophile friend's birthday, or finding poetry that speaks to you? Write to the Books Briefing team at booksbriefing@theatlantic.com or reply directly to this email with any of your writing- or reading-related dilemmas. We might feature one of your questions in a future edition of the Books Briefing and offer a few books or related Atlantic pieces that might help you out.
---
This week's newsletter is written by J. Clara Chan. The book she's reading right now is Atlas: The Archaeology of an Imaginary City, by Dung Kai-cheung.
---
Comments, questions, typos? Reply to this email to reach the Books Briefing team.

Did you get this newsletter from a friend? Sign yourself up.