The Books Briefing: What Stories About Childhood Teach Adults About Themselves
Your weekly guide to the best in books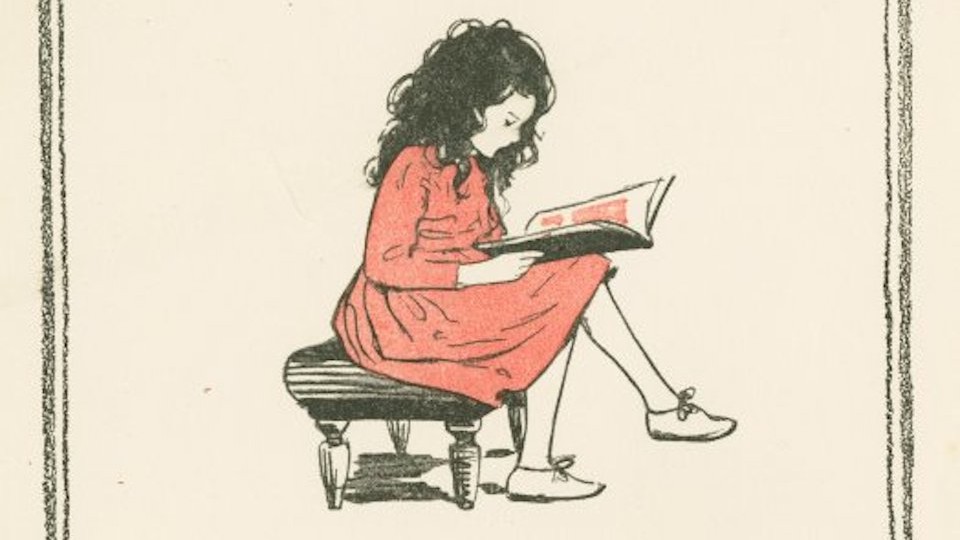 Subscribe to our Books Briefing email newsletter, where every Friday, you'll receive a newsletter like the one below, containing a selection of timely criticism, literary essays, reading recommendations, and more. Sign up here.
Childhood may be fleeting, but the stories, heroes, and fantasy worlds of children's books somehow always manage to carve out space in readers' hearts long after they've grown up. Of course, there's the magical world of Harry Potter, which has continued to inspire countless films and plays today. For one writer, rereading the boy wizard's confrontations with mortality became instrumental in helping her grapple with her own trauma as an adult. The author Lev Grossman explains how in other mythical worlds (such as C. S. Lewis's Narnia), characters—and through them, readers—still must work through earthly problems. And in Michael Ende's Momo, which depicts an imagined society where time is stolen and saved, adult readers may find that they are eerily similar to the story's villains.
The act of rereading can sometimes diminish the luster of childhood favorites. The Hardy Boys series, which was edited 60 years ago to remove racist content from many of its entries, makes for a "knotty" kind of nostalgia for one writer, whose boyhood was both shaped by and excluded from the "lily-white" Americana depicted in its stories. But all this is to say that there is value in the dissonance that comes from rereading children's stories. While the characters and plots have stayed the same, how have readers changed since they last picked up their favorite books from childhood?
Each week in the Books Briefing, we thread together Atlantic stories on books that share similar ideas, and ask you for recommendations of what our list left out. Check out past issues here. Know other book lovers who might like this guide? Forward them this email.
---
What We're Reading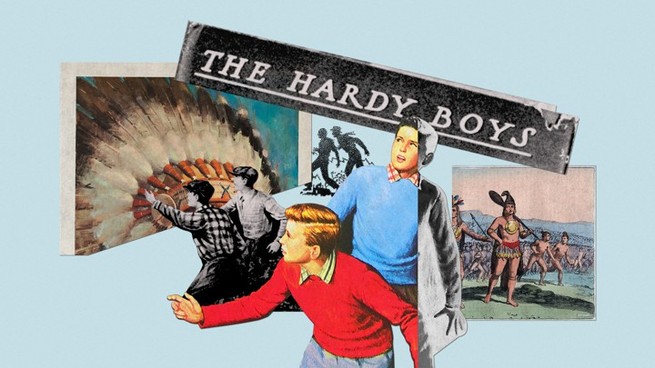 The knotty nostalgia of the Hardy Boys series
"Rereading the Hardy Boys series has been an opportunity to untangle my nostalgia around the sleuths, who inadvertently helped me understand my identity through a fictional world not exactly built with boys like me in mind."
📚 THE HARDY BOYS SERIES, by Franklin W. Dixon
---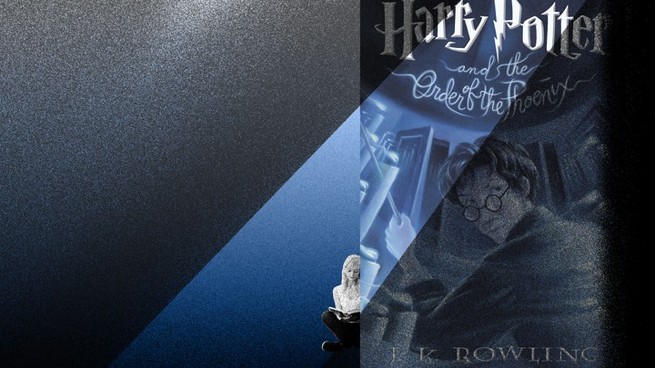 Living through death with Harry Potter
"Because of Harry—who saw people his age die, who learned that mortality is not something to fear, and who worked through his anger to find strength even when it was hard—I eventually had something to map my own experience onto."
📚 THE HARRY POTTER SERIES, by J. K. Rowling
---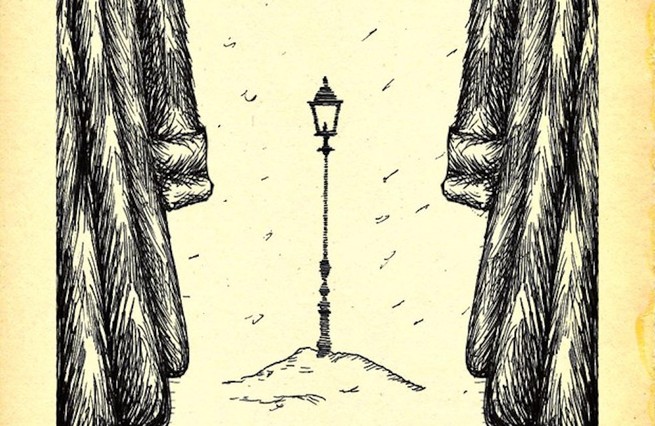 Confronting reality through the fantasy of The Lion, the Witch, and the Wardrobe
"When you go to Narnia, your worries come with you. Narnia just becomes the place where you work them out and try to resolve them."
📚 THE LION, THE WITCH, AND THE WARDROBE, by C. S. Lewis
📚 THE MAGICIAN'S LAND, by Lev Grossman
---
Why a classic German children's tale is ripe for revisiting
"Many childhood favorites lose their luster when filtered through the lens of adulthood, yet Momo can somehow seem creepier, more urgent, more unheimlich, to its readers the older they get."
📚 MOMO, by Michael Ende
📚 THE NEVERENDING STORY, by Michael Ende
📚 A WRINKLE IN TIME, by Madeleine L'Engle
---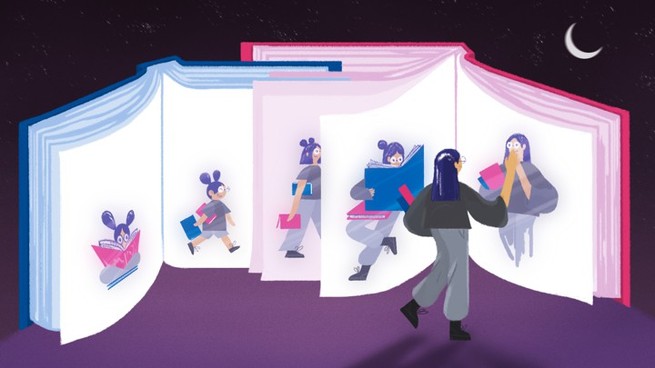 What rereading childhood books teaches adults about themselves
"Rereading 'reminds us that we can experience something intensely and not be seeing everything at the time. And going back, we see something different.'"
📚 ANNE OF GREEN GABLES, by L. M. Montgomery
📚 THE LITTLE PRINCE, by Antoine de Saint-Exupéry
📚 THE SWISS FAMILY ROBINSON, by Johann David Wyss
📚 DOMINIC, by William Steig
📚 CHARLOTTE'S WEB, by E. B. White
📚 AMERICAN BORN CHINESE, by Gene Luen Yang
📚 THE BIRCHBARK HOUSE, by Louise Erdrich
📚 TRICKSTER'S CHOICE, by Tamora Pierce
---
You Recommend
In last week's newsletter, we asked about stories that have shaped or changed your understanding of love. Michelle Miller, from Houston, Texas, says Zora Neale Hurston's Their Eyes Were Watching God "provides a beautiful model for loving" while still demonstrating "the dark side of passion, for jealousy and possessiveness." Dan Williams, from Naperville, Illinois, recommends Marilynne Robinson's Home, which "explores the bonds of familial love through the fraught relationship between a sister and her rebellious brother."
What's a story from your childhood that you still think about today? Tweet at us with the hashtag #TheAtlanticBooksBriefing, or fill out the form here.
This week's newsletter is written by J. Clara Chan. The book she's reading right now is Winter Hours, by Mary Oliver.
---
Comments, questions, typos? Reply to this email to reach the Books Briefing team.

Did you get this newsletter from a friend? Sign yourself up.

We have many other free email newsletters on a variety of other topics. Find the full list here.