The Family Weekly: Many Families May Need Months to Recover From the Shutdown
Plus: living paycheck to paycheck as a single mom, and why grandparents give so much money to their grandkids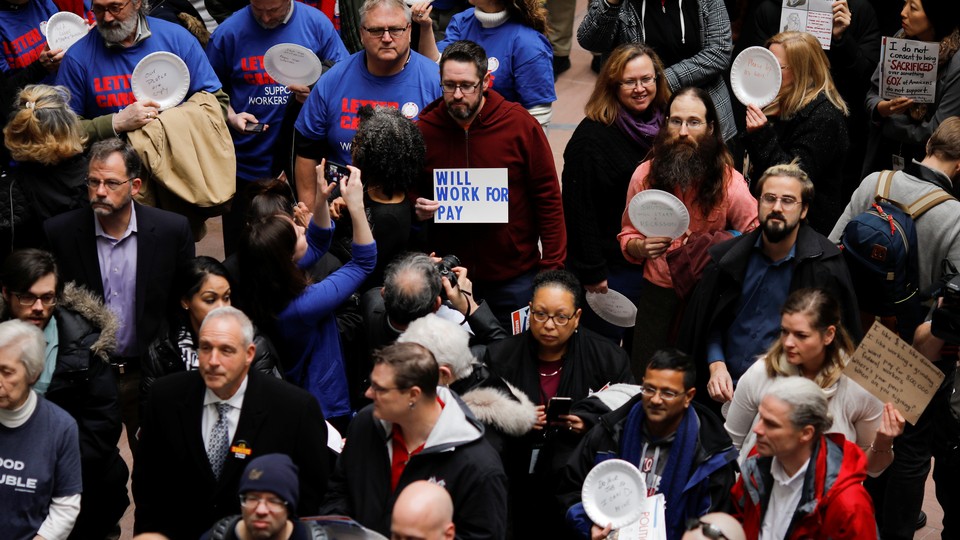 This Week in Family
The government shutdown is finally over, but for hundreds of thousands of federal employees who went 35 days without pay—and for contractors who may not receive any back pay—the financial toll is ongoing. Families who struggled to pay the bills during the longest government shutdown in American history are still playing catch-up with college tuition, car payments, and other expenses. "For all of the merits of working for the government, it has shown me some of the disadvantages of working on something that's at the mercy of politics," one contractor told the Atlantic staff writer Joe Pinsker. And if Congress and the president can't reach a funding deal by February 15, many families will yet again find themselves in a precarious situation.
---
Highlights
Thirty-nine percent of working adults in the United States have saved up enough for five years of retirement, but by one measure, grandparent couples spend more than $2,000 a year supporting their grandchildren—a number that has risen considerably over the past decade. That average is undoubtedly skewed by wealthier and white Americans, who can more easily give away money. But at the same time, Robin Marantz Henig explains, the growth of intergenerational financial support in recent years could also indicate that the social safety net isn't adequately keeping young Americans afloat—children under the age of 18 are twice as likely to be living in poverty.
Stephanie Land's new memoir reveals what living paycheck to paycheck is like for a single mom working as a maid in the homes of wealthy Americans. In a Q&A with the Atlantic staff writer Ashley Fetters, Land talks about how she felt the need to hide her financial woes from clients, who had their own misconceptions about living in poverty. The book chronicles both the emotional and social tolls of poverty, as well as the constant bureaucratic struggles that made securing basic necessities difficult for Land.
---
Dear Therapist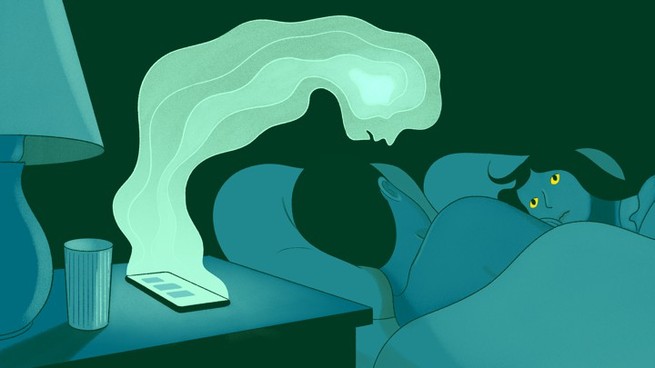 Every Monday, the psychotherapist Lori Gottlieb answers readers' questions about life's trials and tribulations, big or small, in The Atlantic's "Dear Therapist" column.
This week, a reader has questions about navigating her long-term relationship with a divorced father of three—and his ex-wife. She doesn't feel like she has the space to build a relationship with her boyfriend's children in the constant shadow of their mother.
Lori's advice: First, recognize that your boyfriend, his kids, and their mother are a package deal. Then set boundaries while remembering that parenting sometimes requires them to be fluid.
While you absolutely should have some uninterrupted time with [your partner] and parameters set in place, it will be important for you to talk about his needs as well. Parenting requires a lot of selflessness but also has many rewards. Similarly, stepparenting requires a lot of selflessness and has the potential to come with rewards, but it also comes with a stipulation—one you have to decide whether you can live with.
Send Lori your questions at dear.therapist@theatlantic.com.
---