The Atlantic Daily: The 2020 Census Citizenship Question Isn't Dead Yet
Plus a little-known but important Trump policy staffer, unfounded speculation of a Facebook conspiracy, and more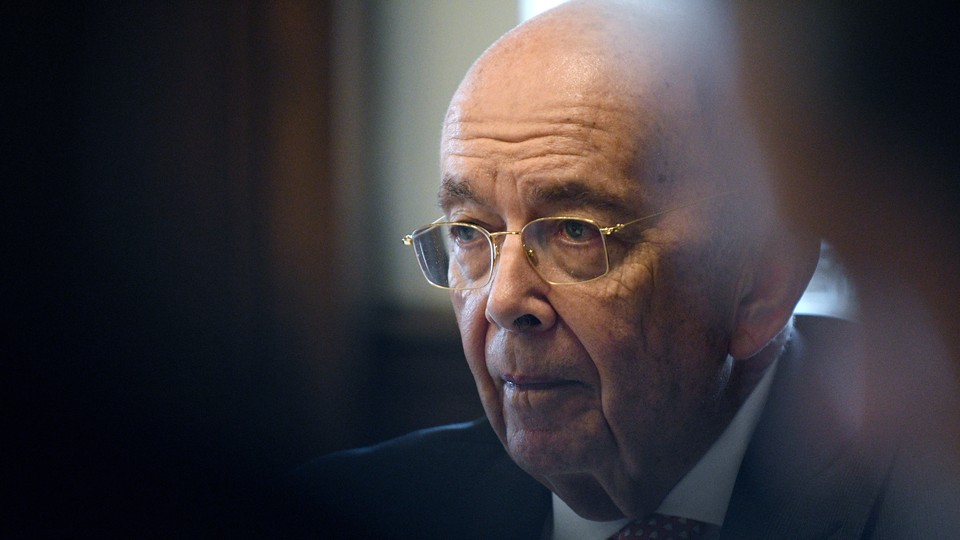 What We're Following
A federal judge threw a wrench in the Trump administration's plans to add a citizenship question to the 2020 U.S. census, declaring that Commerce Secretary Wilbur Ross violated federal law by providing the public with false rationales on its inclusion. Groups suspicious of the question have long fretted that it could lead undocumented immigrants to forgo filling out the census. Now comes an appeal to the Supreme Court, but even if the administration doesn't get its way, seeds of distrust have already been planted.
President Donald Trump might command much of the media spotlight. Here's a look at a few staffers who will help command policy: Andrew Wheeler, Trump's pick to lead the EPA, had his turn on the congressional hot seat today. If confirmed, the former coal lobbyist could be a skilled tactician at rolling back environmental regulations. Meanwhile, lesser-known Shahira Knight, the president's top liaison with Congress—and shutdown negotiator—has managed to conduct her work behind the scenes and evade controversy. Finally, William Barr, likely the next attorney general, seemed to appease congressional Democrats in his confirmation hearing. But why does Barr, a veteran lawyer who already served as attorney general under George H. W. Bush, want the job at all?
Facebook's throng of users are still hazy on how the tech behemoth, consumed by scandal after scandal, makes money. A new study shows that a large percentage of Facebook users aren't aware of the store of behavioral and relationship data the platform has on them—a list of "traits and interests" for almost all active users (you can see what Facebook has on you, here).Recent Facebook feeds have been filled with users' before-and-after pictures, from 2019 versus 2009. Some wary critics speculate that the meme could be a nefarious ploy to hone Facebook's facial-recognition algorithms. But "if you think that not posting these two photos does anything to surveillance capitalism or the platforms that succeed through it, that's just not right."
---
Unthinkable
(Gary Cameron / Reuters)
Unthinkable is The Atlantic's catalog of 50 incidents from the first two years of President Trump's first term in office, ranked—highly subjectively!—according to both their outlandishness and their importance.
At No. 3: Trump is the first modern president not to release his tax returns. He's also making substantial money outside the presidency.
Join the conversation: Which moments from the Trump presidency would you add to this list? Email us at letters@theatlantic.com with the subject line "Unthinkable," and include your full name, city, and state. Or tweet using the hashtag #TrumpUnthinkable.
---
Evening Read
For decades, researchers have chronicled infants' first words and how humans develop language. But what about the words people say just before they die?
Many people die in such silence, particularly if they have advanced dementia or Alzheimer's that robbed them of language years earlier. For those who do speak, it seems their vernacular is often banal. From a doctor I heard that people often say, "Oh fuck, oh fuck." Often it's the names of wives, husbands, children. "A nurse from the hospice told me that the last words of dying men often resembled each other," wrote Hajo Schumacher in a September essay inDer Spiegel. "Almost everyone is calling for 'Mommy' or 'Mama' with the last breath."

It's still the interactions that fascinate me, partly because their subtle interpersonal textures are lost when they're written down.
---