The Atlantic Daily: Unpaid and Still Required to Work
Why these federal workers can't strike. Plus the crisis of college-student hunger, why your flaws are attractive to others, and more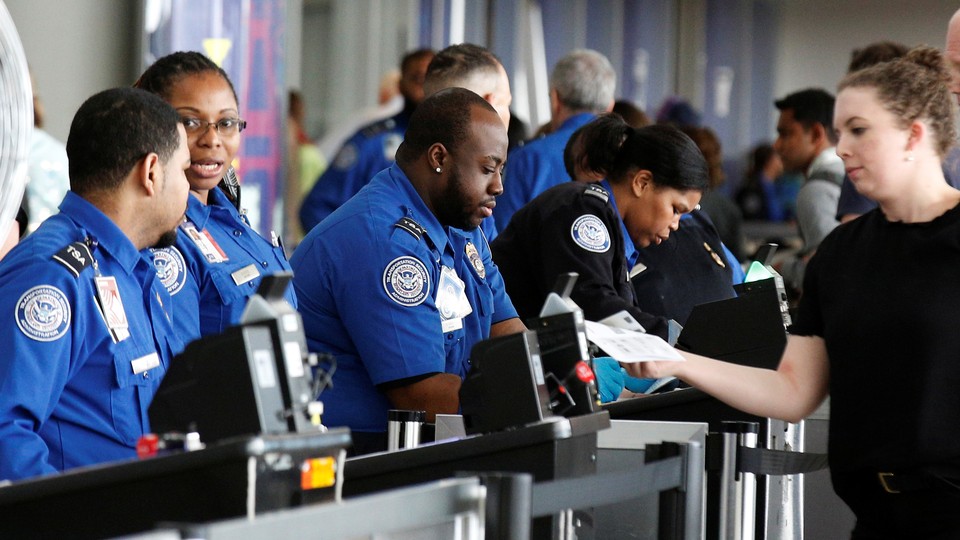 What We're Following
Welcome to day 19 of the government shutdown. Hundreds of thousands of federal workers are about to miss a paycheck. Some are furloughed, while others—from TSA agents to prison guards—are required to show up for work anyway. Federal government workers technically aren't allowed to strike due to a 1947 law, and with the prospect of the shutdown dragging on for weeks or months, some unions representing them are turning to the courts for relief, filing a lawsuit alleging that forcing the employees to work without pay is a violation of minimum-wage laws.
American college students are going hungry. For many, college may evoke the "freshman 15"—but for millions of students, it's a time of hunger. A new report from the Government Accountability Office shows that while some of these students could get food-stamp benefits, they often don't know that they're eligible. And hungry students are at a heightened risk of dropping out of college, which undermines the billions of dollars that the federal government spends on financial aid.
People are apprehensive about putting their vulnerabilities on display, thinking that it makes them appear weak, inadequate, or just plain flawed. But others might perceive your vulnerabilities differently than you do: as something that's alluring. A number of studies showcase how the so-called beautiful-mess effect can manifest in dating and in the workplace, which is evidence that "when we think about our own vulnerability, it's more concrete and real, because we are so close to it."
---
Snapshot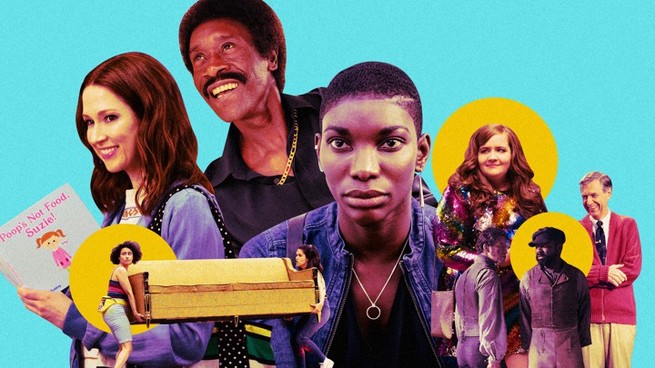 ---
The Masthead Reporting Residency
The Atlantic is launching a program to help cultivate a new generation of public-service journalists. We are looking for emerging writers who are interested in working with Atlantic editors to report and write a portfolio piece or series. Read more about the residency, which lasts three months and comes with a $15,000 stipend. Pitches are due by January 27.
---
Evening Read
An archaeologist found precious lapis lazuli preserved in a medieval woman's 1,000-year-old dental plaque. The discovery unlocked an entire forgotten history:
The team considered a number of alternative ways lapis lazuli could have gotten into the woman's dental plaque. Could the particles have come from repeated kissing of an illuminated manuscript? This practice didn't become popular until three centuries after this woman likely died. Could it have come from lapis ingested as medicine, as suggested in Greek and Islamic medical texts? There's little evidence that prescription was followed in 12th-century Germany. The lapis lazuli particles were also especially fine, which requires a laborious grinding process. This detail in particular suggests that the stones were purposefully made into pigment.

The team concluded that two scenarios are most likely ...
---
What Do You Know … About Science, Technology, and Health?
1. Netflix pulled an episode of Patriot Act With Hasan Minhaj from streaming in this country, after receiving a takedown request from the country's Communications and Information Technology Commission.
Scroll down for the answer, or find it here.
2. In late 2016, American diplomats living in Cuba started hearing a strange noise in their homes; diplomats reported experiencing dizziness, insomnia, hearing loss, and other troubling symptoms. Two scientists recently found those sounds to be nearly identical to the sounds of this insect.
Scroll down for the answer, or find it here.
3. U.S. carbon emissions are down from their historic peak in this year, but they still leaped 3.4 percent in 2018, the second-largest rise since 1996.
Scroll down for the answer, or find it here.
---