The Atlantic Daily: Here's Some Slightly Less Apocalyptic Climate News
New sea-level-rise projections. Plus L.A.'s mayor and the 2020 presidency, the Golden Globes, and more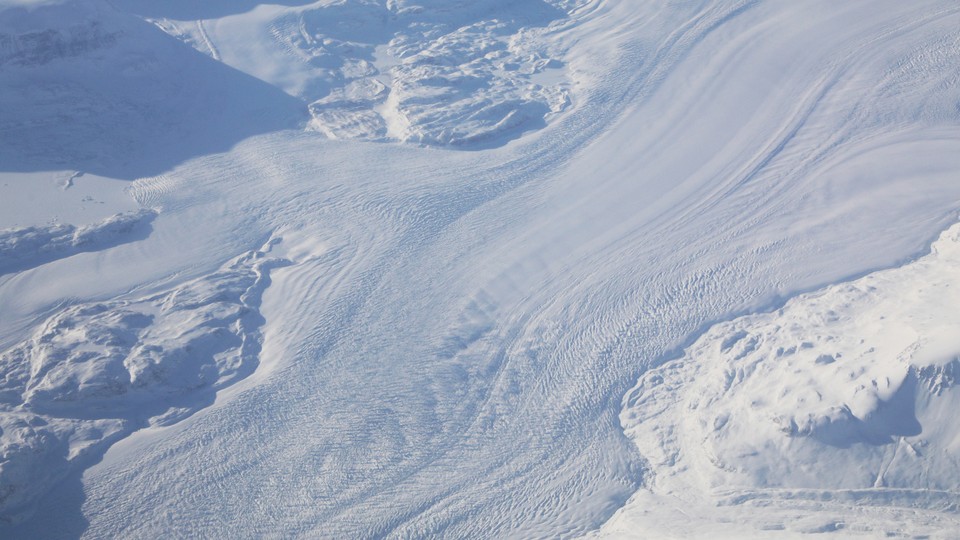 What We're Following
Keeping It 2100: Climate-change updates can sometimes feel like one dire prognostication after another, but today came a morsel of not-as-awful news: An ominous prediction from two years ago that quickly melting glaciers in Antarctica will destroy the homes of 150 million people by 2100 looks to be less likely than the researchers initially thought. Still, the revised figures don't make the necessity of addressing climate change any less acute: According to a recent UN report, governments aren't doing anywhere near enough to fend off the worst effects of climate change.
Mr. Mayor: 2019 may have just begun, but 2020 is already here, as a phalanx of Democrats look to soon join Elizabeth Warren in announcing presidential runs. But amid all the senators and governors and representatives and Cabinet secretaries eying a bid, Los Angeles Mayor Eric Garcetti is the lone chief executive of a city—and he would be the first active mayor to run for president since 1972. That raises the question of how Garcetti can balance a presidential campaign with the mountain of responsibilities involved with managing the country's second-largest city.
What to Watch and Read: The Golden Globes are this Sunday, as the Hollywood glitterati congregate in what marks the start of the winter awards season. Sandra Oh and Andy Samberg are hosting—a somewhat random pairing that nevertheless is devoid of the drama of the Academy Awards hosting fiasco. In the Trump era, children's books are getting political, and Workers' Tales: Socialist Fairy Tales, Fables, and Allegories From Great Britain shows that what's old is new again: It's a compilation of late-19th- and early-20th-century stories and fables that are "plain-language, kid-friendly introductions to socialist politics."
---
Snapshot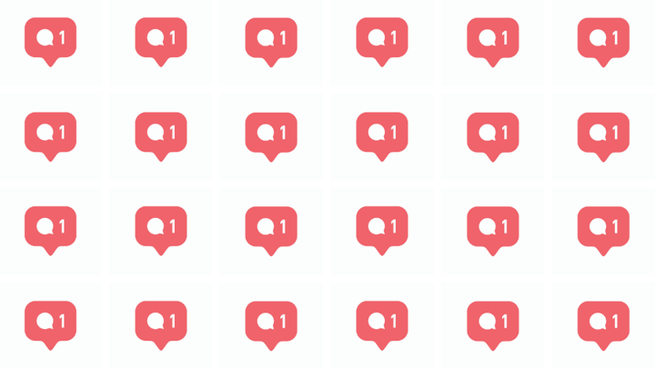 ---
Evening Read
Are the denial of racism and the denial of climate change really just cut from the same cloth? "I feel how climate scientists probably feel when they hear Trump and others disbelieve what their scientific community says is beyond disbelief," Ibram X. Kendi writes:
All this disbelief rests on the same foundation: the transformation of science into belief. It is a foundation built from the economic, political, and ideological blocks that stand the most to lose from the aggressive reduction of carbon-dioxide emissions and racial inequities.

These defensive voices engage in the same oratorical process, attack the credibility of scientists, disregarding their consensus and reducing their findings to personal beliefs.

The effect: Science becomes belief. Belief becomes science. Everything becomes nothing. Nothing becomes everything. All can believe and disbelieve all. We all can know everything and know nothing. Everyone lives as an expert on every subject. No experts live on any subject. Years of intense and specialized training and research and reflection are abandoned, like poor Latino immigrants, like the poor body of our planet.

Instead of trained racial researchers, individuals decide whether they are racist, whether their ideas are racist, whether their policies are racist, whether their institutions are racist. Instead of trained climate researchers, individuals decide whether that worst-ever natural disaster, whether that record temperature, whether that rising sea level is caused by climate change.
---
What Do You Know … About Culture?
1. Who is hosting this Sunday's 2019 Golden Globes?
Scroll down for the answer, or find it here.
2. Bandersnatch, a surprise episode of this Netflix series released recently, offered viewers choose-your-own-adventure with branching story lines.
Scroll down for the answer, or find it here.
3. This romantic-drama series, which premiered on Oprah Winfrey's television network, was canceled in the wake of assault allegations against its co-executive producer, Salim Akil.
Scroll down for the answer, or find it here.
---
Poem of the Week
Here's an excerpt of "The Lather," by David Barber, from our September 1995 issue:
So let tar bleed from telephone poles,
Let engine blocks ooze rainbow slicks
And bike chains jam with caked-up gunk—

He's heard his father say one scoop will cut
Through any crap, no matter what,
Just work the lather good, keep at it.
---