The Family Weekly: What People Actually Say Before They Die
Plus: selling the family home, parents playing favorites with children, and helping an anxious sibling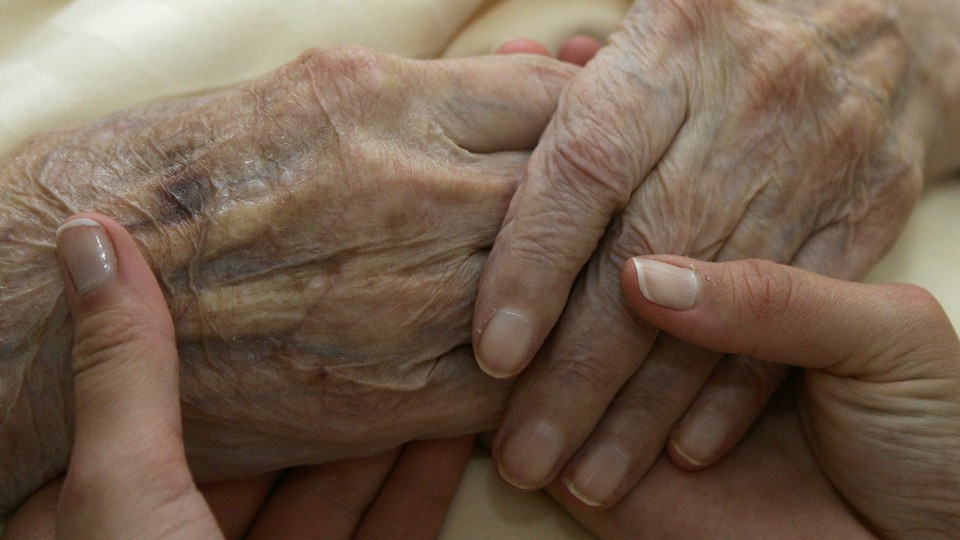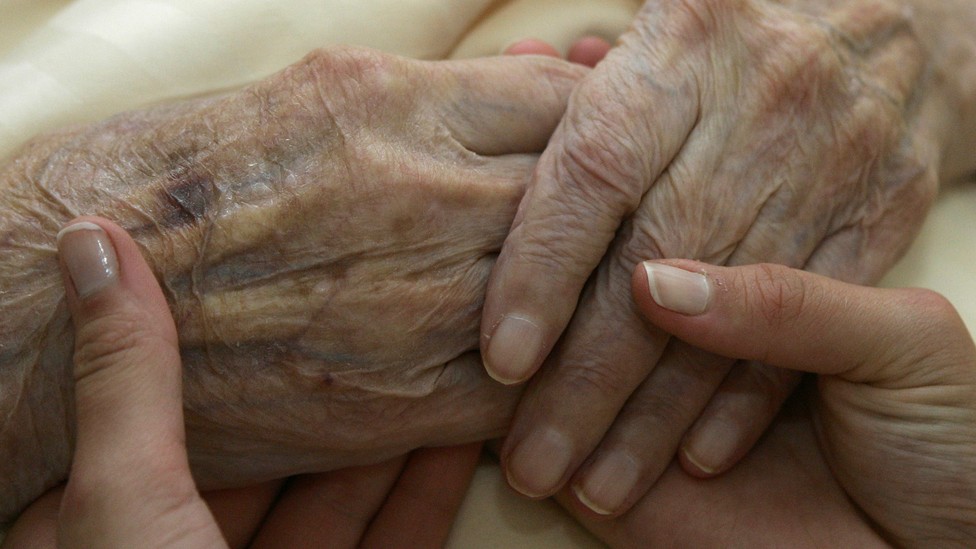 This Week in Family
People's last words are often nonsensical and borderline bizarre, yet they've gotten conspicuously little attention from researchers, since it's difficult to study people's final moments without being overly intrusive. Michael Erard writes about the deeper meaning behind people's last words, and why understanding them is important to ensuring good end-of-life care.
Relationships with siblings can be even more influential than those with parents, so conflict among children can shape their whole lives, writes Jennifer Traig. She takes a look at the history of sibling rivalries from biblical times to the present, and how parents' treatment of their children has dramatically shifted away from playing favorites.
When thinking about economic inequality, it's easy to think about the macro forces at work, such as government policies and big corporations. But there are also ways in which individual people can affect the status quo, writes the Atlantic staff writer Joe Pinsker. He talked with a sociologist who has researched inequality for the past 40 years and has recommendations for what people who live in unequal societies can do to help mitigate the problem.
---
Highlights
Data show that Baby Boomers are moving out of their homes at a steady rate, even as the overall moving rate for Americans is on the decline. Empty nesters who sell the family home often seek cheaper rent and proximity to their children or their own parents. But doing so is still often emotionally fraught, writes Hayley Glatter—especially for fledgling adults who thought their childhood home would remain a source of constant comfort.
Is intensive parenting a symptom of larger social inequalities? Children may benefit from extracurriculars like sports, music camps, and supervised playtime, but not all parents have the funding or time to support those activities, as one researcher tells the staff writer Joe Pinsker. On the flip side, "free range" parenting isn't above classist criticisms, either: Affluent parents are often praised for indulging their kids' creativity, while lower-income parents are called out as neglectful.
Losing a wedding ring or a piece of sentimental jewelry can be emotionally heartbreaking and financially taxing. While finding a lost memento might feel like the ultimate needle-in-a-haystack feat, a network of metal detectorists called the Ring Finders helps reunite people with their rings. The success rate is "close to 90 percent on the ones where the calls are to a specific spot in Central Park, or to the beach, or a yard," one ring finder told Jessica Delfino. While some finders charge a fee, others do it for the fun—and the occasional request for chocolate-chip cookies.
---
Dear Therapist
Every Monday, the psychotherapist Lori Gottlieb answers readers' questions about life's trials and tribulations, big or small, in The Atlantic's "Dear Therapist" column.
This week, a reader needs advice about a younger sister who has anxiety that causes "craziness" and small crises every time the two spend time together. The reader doesn't know how to help, apart from recommending therapy, which the sister refuses to go to because she believes therapy is "just about assigning blame."
Lori's advice: Start responding differently to your sister's problems, for both of your sakes.
With siblings growing up in difficult households, one often takes on the role of the strong one who seems to manage the turmoil more easily than the other … Sometimes we carry our childhood roles into adulthood without realizing it, even though those roles have become outdated. Your sister may have needed protection growing up, but so did you. The difference now is that you're starting to see this second part—that you, too, need to protect yourself. On some level you know—because you suggested that she seek therapy—that your sister's suffering is hers to fix. And so is yours.
Send Lori your questions at dear.therapist@theatlantic.com.
---