The Atlantic Daily: Bad Apple
A FaceTime bug had allowed iPhone users to eavesdrop on some calls before they're answered. Plus why humans are less violent than apes, getting white Christians to address race, and more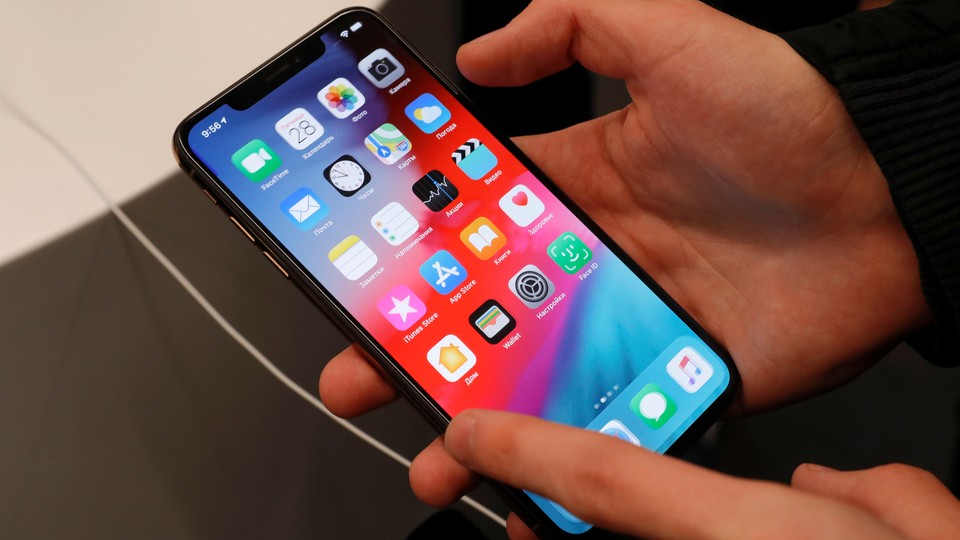 What We're Following
Today in Silicon Valley: privacy glitches and starvation optimization. A rogue bug with the video-calling app FaceTime can lead iPhone users to listen, and even watch, calls before they are answered. Apple is quickly patching up the glitch, but it validates festering paranoia that technology can't be trusted. The en vogue trend in Silicon Valley is extreme dieting that can supposedly hone productivity, but it could ultimately reinforce the potentially dangerous idea that all personal choices should be in service of accomplishing more work.
Genetically, humans are nearly identical to chimpanzees. That has led scientists to wonder about a major way in which we differ from our biological twins: violence. Humans the world over are far less violent within their communities, and one theory posits that the difference could in fact be evolutionary; that killing violent individuals over time played a key role in how we tamed ourselves.
White Christians have long used religion to rationalize bigotry and racism. That unsavory history, which includes supporting slavery and propping up Jim Crow laws, was long ago, but the writer Jemar Tisby suggests in his new book, The Color of Compromise, that white Christians still have a lot to do to reckon with the racism in their ranks. It's a clarifying attempt by Tisby, who is black and Christian, to reach and speak to his white counterparts in a way that they'll accept and understand.
---
Evening Reads
(Jeff Chiu / AP)
Was gym class a traumatizing part of school that still brings back shivers about that one particularly menacing bully? New research backs up what all too many of us already know: P.E. is kind of the worst:
Analyzing data out of the state's Texas Fitness Now program—a $37 million endeavor to improve middle schoolers' fitness, academic achievement, and behavior by requiring them to participate in P.E. every day—the researchers concluded that the daily mandate didn't have any positive impact on kids' health or educational outcome. On the contrary: They found that the program, which ran from 2007 to 2011, actually had detrimental effects, correlating with an uptick in discipline and absence rates.
→ Read the rest.
Tell us: What was your childhood P.E. experience like? Write to us at letters@theatlantic.com, and we may feature your response on our website and in future editions of The Atlantic daily.
(Leonhard Foeger / Reuters)
Since at least The Jetsons, people have been eyeing a future in which flying cars zip us around to work and back. But there's a reason that the technology has proven elusive:
Cities aren't about to let hastily trained pilots commandeer thousand-pound machines and human passengers. The alternative, which is to let autonomous pilots commandeer thousand-pound machines and human passengers, is no more likely. If the world has learned one thing about autonomous technology in the past decade, it's this: Autonomy is hard. It's really, really hard. Even self-driving advocates admit that in 2018, the hype around driverless cars came "crashing down."
→ Read the rest.
---
Urban Developments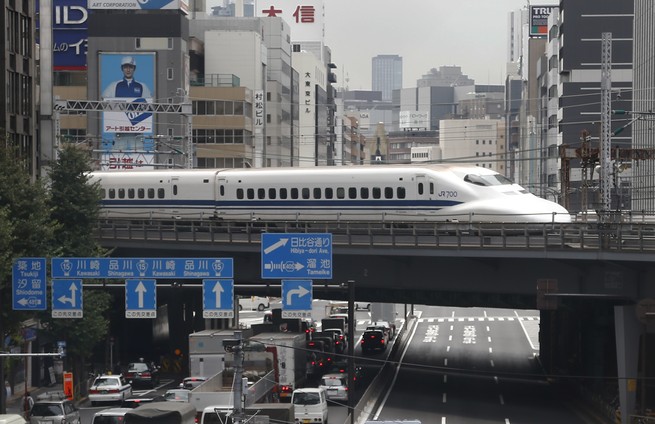 (Shizuo Kambayashi /AP)
Our partner site CityLab explores the cities of the future and investigates the biggest ideas and issues facing urban dwellers around the world. Gracie McKenzie shares today's top stories:
Keep up with the most pressing, interesting, and important city stories of the day. Subscribe to the CityLab Daily newsletter.
---