The Atlantic Daily: From the Brink
Facebook's still sloppy with your data. Plus withdrawing troops from Syria, saving a species from extinction, and more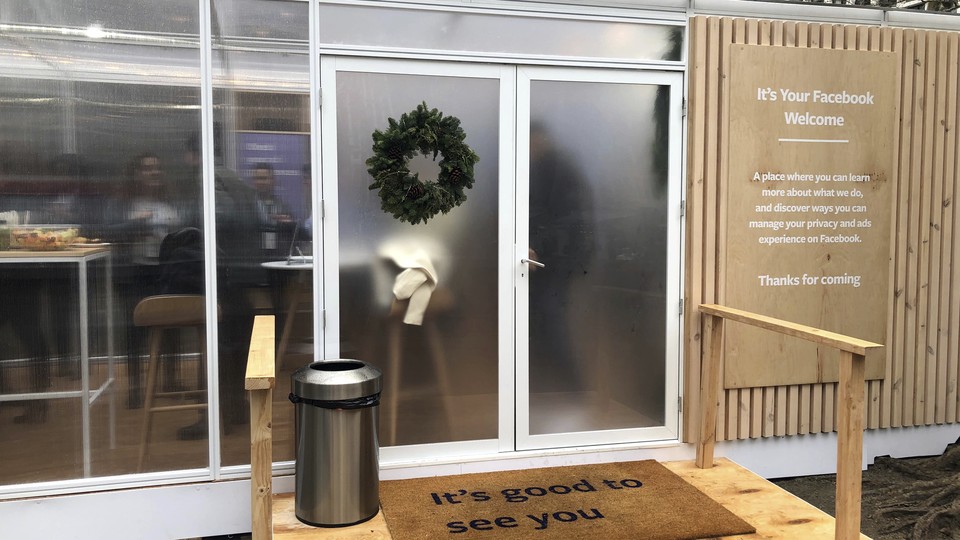 What We're Following
Facing Facebook: For years, Facebook has been sharing user data, including private messages, with other large technology platforms including Netflix, Spotify, and Microsoft's Bing search engine, according to a New York Times report. Few of these data-sharing partnerships have even proven useful for Facebook, writes Alexis Madrigal, and the revelations are, most of all, a testament to Facebook's sloppy attitude toward user data and privacy over the years. Here's a refresher on Facebook's impact on the informational underpinnings of American democracy.
Military Retreat: The White House—including President Donald Trump, via Twitter—confirmed Wednesday that plans to withdraw the U.S. military presence in Syria are under way, though details about the timeline or actual process for the troops' removal is unclear. Though troops were initially deployed to combat ISIS's stronghold on the country, their removal could bring immeasurable chaos and unnerve other American allies.
Border Crisis: Hardline views over immigration and borders in France have come to the fore yet again in the recent trial of seven pro-immigration activists who'd assisted at a critical entry point in the French Alps, between Italy and France. The "Briançon Seven," as the activists would come to be called, were charged with violating a ban on helping foreigners enter the country illegally. Karina Piser writes on what the case means for the tightening borders of Europe.
---
Snapshot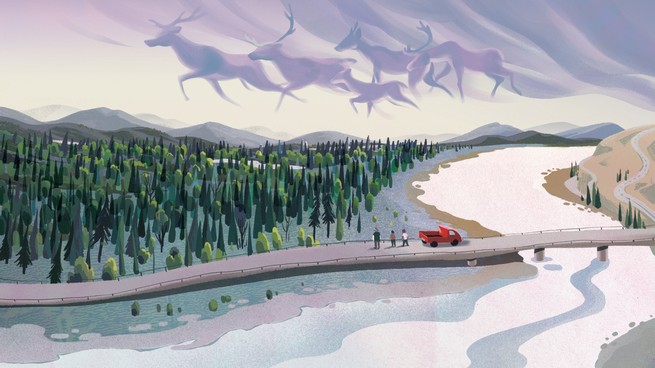 ---
Evening Read
Will Stancil explains what a scandal surrounding an elite private school's college-application fraud implicitly reveals about our expectations of the elite higher-education system:
T. M. Landry shows how hungry our society is for what might be deemed "miracle students." The Landrys are not the only ones to take advantage of this hunger, although their alleged fraud appears to have been especially egregious. Many other schools implicitly offer the same miracle: students who have endured great hardship and succeeded beyond all expectations. An entire genre of charter schools, often called "no excuses" schools, have adopted a similar rhetorical tack. These schools, explicitly targeted at poor students of color, claim to fuse rigid discipline and intense expectations to achieve an academic transformation. Their advocates often imply that only such a crucible can produce poor and nonwhite college-ready students. Like T. M. Landry, these schools have attracted disproportionate attention from colleges, not to mention media and politicians.
---
What Do You Know … About Science, Technology, and Health?
1. President Trump announced on Saturday that this cabinet member will be the next to depart the White House, leaving the Interior Department in the hands of the former oil lobbyist David Bernhardt.
Scroll down for the answer, or find it here.
2. This civil-rights group has called for a boycott of Facebook and Instagram after the release of two reports showing that Russian operatives specifically targeted African American voters on social media before the 2016 election.
Scroll down for the answer, or find it here.
3. Efforts are under way in Canada to protect the last remaining North American groups of this four-legged animal.
Scroll down for the answer, or find it here.
---