The Atlantic Daily: Green New Deal
Democratic consensus on sweeping climate policy? Plus no Avenatti 2020, Russians on what makes Russia, an app for food flavors, and more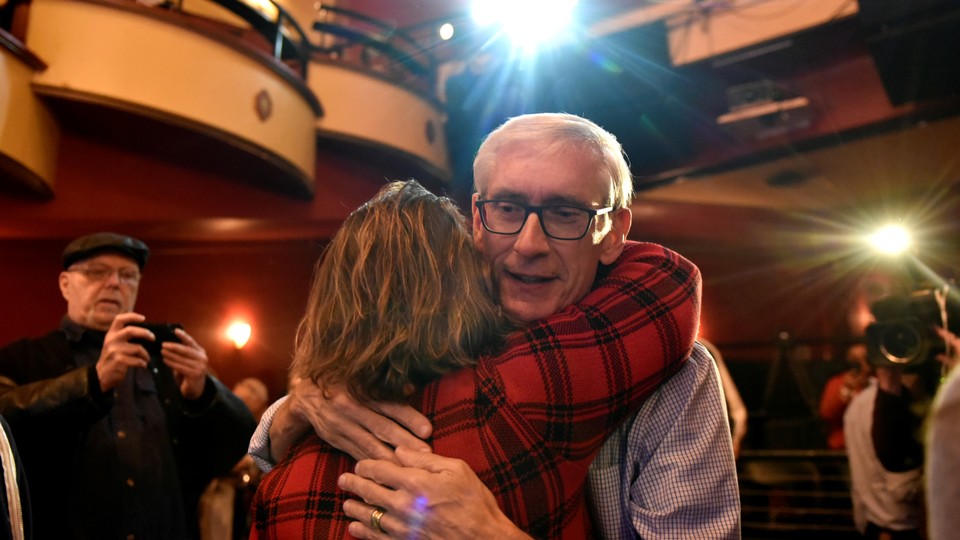 What We're Following
Greener Pastures: "This is going to be the New Deal, the Great Society, the moon shot, the civil-rights movement of our generation," Representative-elect Alexandria Ocasio-Cortez said of a climate-policy proposal that's recently gained momentum in the Democratic Party. The so-called Green New Deal sets targets for cutting American carbon emissions and promises to secure jobs for Americans, from making electric vehicles to retrofitting coastal infrastructure, in a nationwide turn toward this new industry. What makes this policy different, and perhaps more promising, than attempted climate bills in years past?
Power Move: Something is off in the state of Wisconsin. The state's GOP passed legislation to hobble the powers of the incoming Democratic governor Tony Evers, who defeated Scott Walker in last month's midterm elections. Republican lawmakers also scaled back early voting in the state, and nudged more power back into the Republican-controlled legislative branch, away from the Democrat-controlled executive branch. What are the implications for Wisconsin voters?
2020 Democrats: Despite some overblown punditry, Michael Avenatti, now best known for representing the adult-film actress Stormy Daniels, was never a legitimate candidate for president, but instead a sort of Democratic mirror image to President Donald Trump, argues Adam Serwer: It's nothing to do with Democrats somehow being a more outwardly polite bunch, and all to do with the party's reliance on an ideologically and ethnically diverse voting base. Meanwhile, potential Democratic candidates from Elizabeth Warren to Joe Biden to Bernie Sanders seem to still be testing the waters.
A Thousand Points of Light: Here is the full eulogy that former President George W. Bush delivered at the funeral of his father, the 41st president, George H. W. Bush.
---
Snapshot
---
Evening Read
For two months, Russia embarked on a Kremlin-backed, crowdsourced campaign to rename 47 airports after Russian historical figures, in an effort to answer a more existential question: What is Russia's identity, exactly, and what does it mean to be Russian?
---
What Do You Know … About Science, Technology, and Health?
1. This celebrity astrophysicist has been accused of sexual assault by multiple women, and the broadcasters who carry his show are now investigating the allegations.
Scroll down for the answer, or find it here.
2. This Google sister company, which has been testing self-driving cars in Arizona since early last year, is now rolling out to the public.
Scroll down for the answer, or find it here.
3. Most of what's known as pink salt is branded as Himalayan and comes from the Khewra Salt Mine just south of the Himalayas in this country.
Scroll down for the answer, or find it here.
---