The Atlantic Daily: Persistent
Echoes of Trump-campaign tactics in 2016 Russian election interference. Plus Obamacare's future, Cory Booker says he can still love Trump, the history of the weighted blanket, and more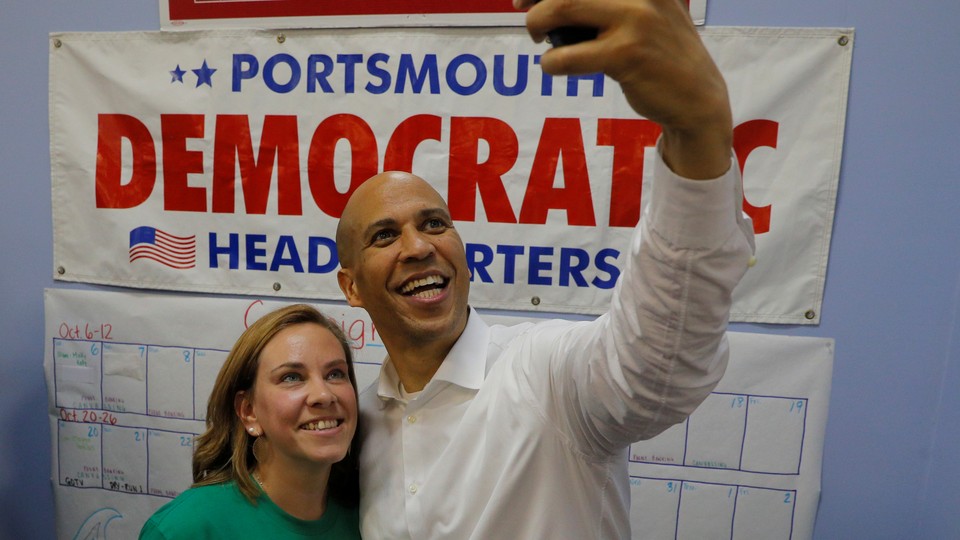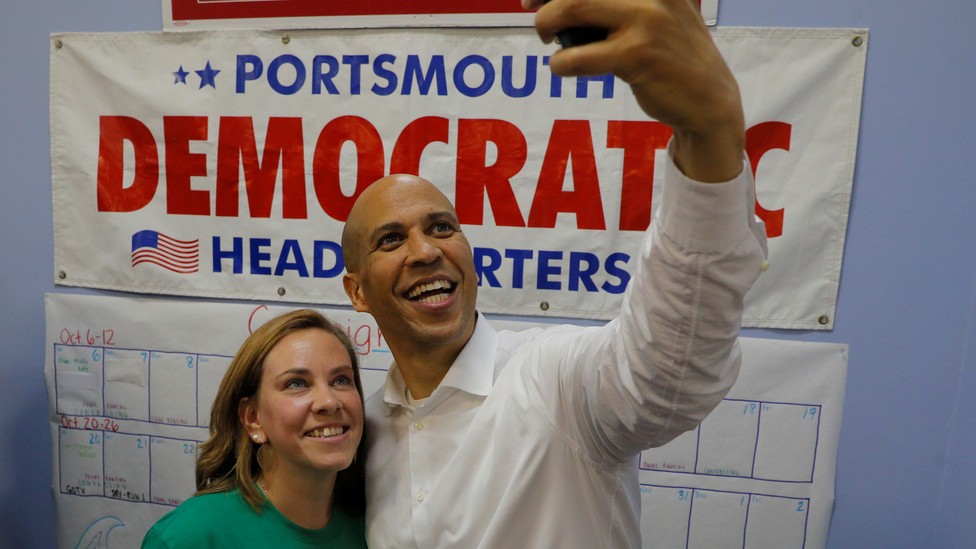 What We're Following
Threat Report: The Senate Intelligence Committee released two new commissioned reports that illustrate just how heavily Russian disinformation efforts targeted African-American voters in the 2016 presidential election—using strategies similar to the Trump campaign's, writes David A. Graham. An unrelated report released Monday by foreign-policy experts says that though the current administration is lucky that it hasn't yet faced a large-scale international crisis, a cyberattack on U.S. critical infrastructure and networks by a state actor ranks as one of its highest risks for 2019.
Legal Lurch: A federal judge in Texas ruled last Friday that the Affordable Care Act is unconstitutional. The case faces another trip through the courts, and even if higher courts don't sustain the Texas ruling, uncertainty around the future of the health law will still cause turmoil for many people. But "for now, if only through inertia, Obamacare persists," Vann R. Newkirk II writes. In other legal matters, Garrett Epps explains the issues around President Donald Trump's confidence in a presidential self-pardon.
A Heavy Truth: Looking forward to unwrapping a weighted blanket this holiday season, but unfamiliar with the origins of the fad? Weighted blankets were first designed to help children with autism-spectrum disorders cope with sensory processing challenges, writes Ashley Fetters, and the wildly popular comfort item remains a necessary clinical tool for many.
---
Snapshot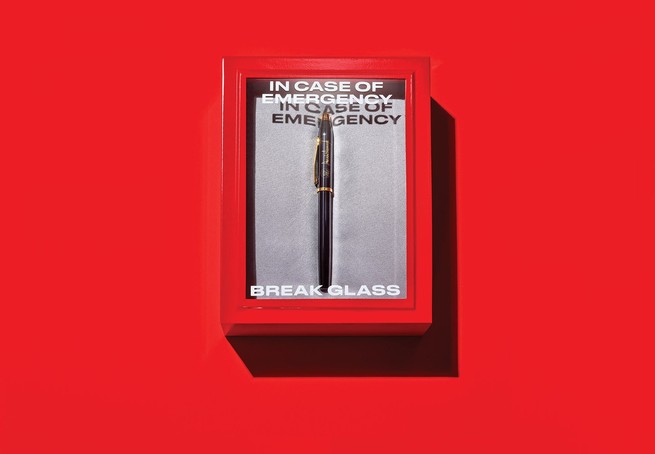 ---
Evening Read
Franklin Foer sat down with the New Jersey Senator Cory Booker (and likely 2020 presidential hopeful), a conversation that got at the root of Booker's political philosophy: it's all about love, including love for President Donald Trump.
Foer: To pose the obvious and vexing question, can you find love for Donald Trump?

Booker: When I gave a speech at the convention, Trump tweeted something really mean about me, veiledly dark. You know, almost a weird kind of attack on me.

Foer: Who would expect that from a Trump tweet?

Booker: Then next morning, I'm out with Chris Cuomo on CNN and he puts up the tweet. I think he was trying to get a rise out of me. He goes, "What do you have to say to Donald Trump?" I said, "I love you Donald Trump. I don't want you to be my president; I'm going to work very hard against you. But I'm never going to let you twist me and drag me down so low as to hate you."

Foer: But not hating Donald Trump is different than actually finding love for Donald Trump.

Booker: My faith tradition is love your enemies. It's not complicated for me, if I aspire to be who I say I am. I am a Christian American. Literally written in the ideals of my faith is to love those who hate you. I don't see why that's so shocking. But that doesn't mean that I will be complicit in oppression. That doesn't mean I will be tolerant of hatred.

Something I talked about in my New Hampshire speeches and New Hampshire house parties is the example of Lindsey Graham and what he said during the [Brett] Kavanaugh hearings. One side might call it a rant, one side might call it a noble exposition. But I have to say, I was not happy about it. Obviously he made me angry; obviously I disagreed with what he was saying. But just a few weeks later, he and I are on the phone to the White House. He is defending one of the provisions I want in the criminal-justice-reform bill that's heading to the floor now, effectively ending juvenile solitary confinement. He was a partner with me.
---
What Do You Know … About Education?
1. Last month, the Stevens Point branch of this U.S. university announced plans to stop offering six liberal-arts majors: geography, geology, French, German, two- and three-dimensional art, and history.
Scroll down for the answer, or find it here.
2. In a worrying higher-education phenomenon known as this, high-achieving high-school students do not attend the most selective colleges their qualifications suggest they could.
Scroll down for the answer, or find it here.
3. Now 20 years old, the book The Care and Keeping of You, published by American Girl, is a beloved head-to-toe guide for girls about what topic?
Scroll down for the answer, or find it here.
---
Dear Therapist
Every week, the psychotherapist Lori Gottlieb answers readers' questions in the Dear Therapist column. This week, an anonymous reader from New Jersey writes in:
A few years ago, my sister stopped giving my children and me birthday gifts. I continued to send her and her children gifts. For their 14th and 16th birthdays, however, I stopped in response. The gifts themselves are not the issue—it's totally fine to stop sending gifts (and none of us really needs anything anyway), but I'm wondering what prompted this change since she still sends gifts to my other sister's kids. She's never said anything about it.

We did have an argument four years ago, but that was resolved and everything has seemingly been fine for years. But I wonder if she has some issue with me that I'm not aware of. Should I ask her about it? I don't want her to think she needs to send my kids gifts. That's beside the point. I'm just wondering if there was some message I missed that I should address. Or should I just let it go?
Read Lori's response, and write to her at dear.therapist@theatlantic.com.
---