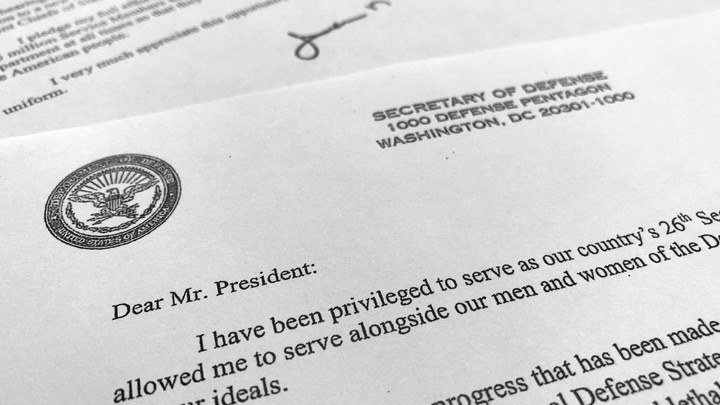 Cashless: As more and more stores go cashless and even cashier-less for the sake of efficient checkout experiences for customers, a clear group will be left out: the poor, and, in particular, unbanked people who may have low credit or work jobs that only pay in cash. Their options in the growing new digital economy are shrinking.
RBG: Supreme Court Justice Ruth Bader Ginsburg underwent successful surgery Friday morning to remove two nodules found in her lungs during a CT scan last month. Though no other nodules remain, writes James Hamblin, that the two removed came in a pair could, alongside other factors, merit closer monitoring for metastatic disease in the future. For further reading, mull over Dahlia Lithwick's piece on the irony of the modern feminist fandom around the justice.
—Haley Weiss and Shan Wang
---
Snapshot
---
Evening Read
DNA tests have begun to reveal the genetic legacy of Jews who converted to Catholicism during the Spanish Inquisition. A recent study reveals the unexpectedly large extent of Sephardic Jewish ancestry that can be traced to Latin Americans today, writes Sarah Zhang.
In the case of conversos, DNA is helping elucidate a story with few historical records. Spain did not allow converts or their recent descendants to go to its colonies, so they traveled secretly under falsified documents. "For obvious reasons, conversos were not eager to identify as conversos," says David Graizbord, a professor of Judaic studies at the University of Arizona. The designation applied not just to converts but also to their descendants who were always Catholic. It came with more than a whiff of a stigma. "It was to say you come from Jews and you may not be a genuine Christian," says Graizbord. Conversos who aspired to high offices in the Church or military often tried to fake their ancestry.

The genetic record now suggests that conversos—or people who shared ancestry with them—came to the Americas in disproportionate numbers. For conversos persecuted at home, the fast-growing colonies of the New World may have seemed like an opportunity and an escape. But the Spanish Inquisition reached into the colonies, too. Those found guilty of observing Jewish practices in Mexico, for example, were burned at the stake.
---
What Do You Know … About Culture?
1. DC Comics' latest superhero flick stars the Game of Thrones actor Jason Momoa as this comic-book character.
Scroll down for the answer, or find it here.
2. This network, one of the top purveyors of kitschy made-for-TV films, recently released their 2018 holiday feature, titled A Very Nutty Christmas.
Scroll down for the answer, or find it here.
3. This musician, who has broadcast their struggle with bipolar disorder publicly for more than a year, announced last weekend that they are no longer taking medication in order to bolster creativity.
Scroll down for the answer, or find it here.
Answers: Aquaman / Lifetime / Kanye west
---
Poem of the Week
Here is a portion of "Winter's Tale" by Maxine Kumin, from our May 2009 issue:
Even from my study at the back
of the house I can hear an orange drop
upstairs, one of the last to grow

on the dwarf tree you bought me
thirty years ago. When it tried
to overtake the window frame

we cruelly lopped side branches and still
it blossomed
---
Looking for our daily mini crossword? Try your hand at it here—the puzzle gets more difficult through the week.

Concerns, comments, questions, typos? Email Shan Wang at swang@theatlantic.com

Did you get this newsletter from a friend? Sign yourself up.
We want to hear what you think about this article. Submit a letter to the editor or write to letters@theatlantic.com.
Shan Wang
is a senior editor at
The Atlantic
, where she oversees newsletters.