The Family Weekly: How Americans Started Throwing Parties for Everything
Plus: parents' gender preferences for children, the changing ways LGBTQ youth come out to their family, and a conversation about "emotional labor"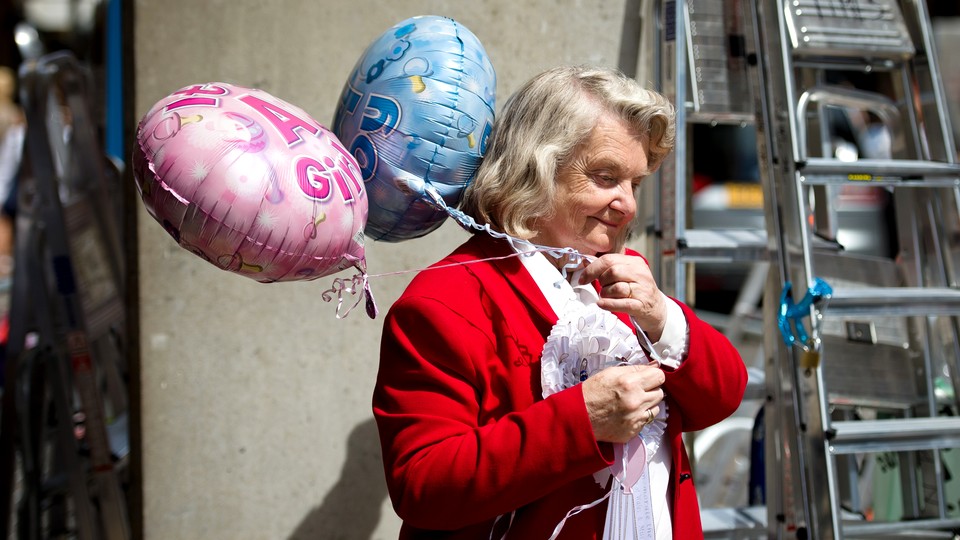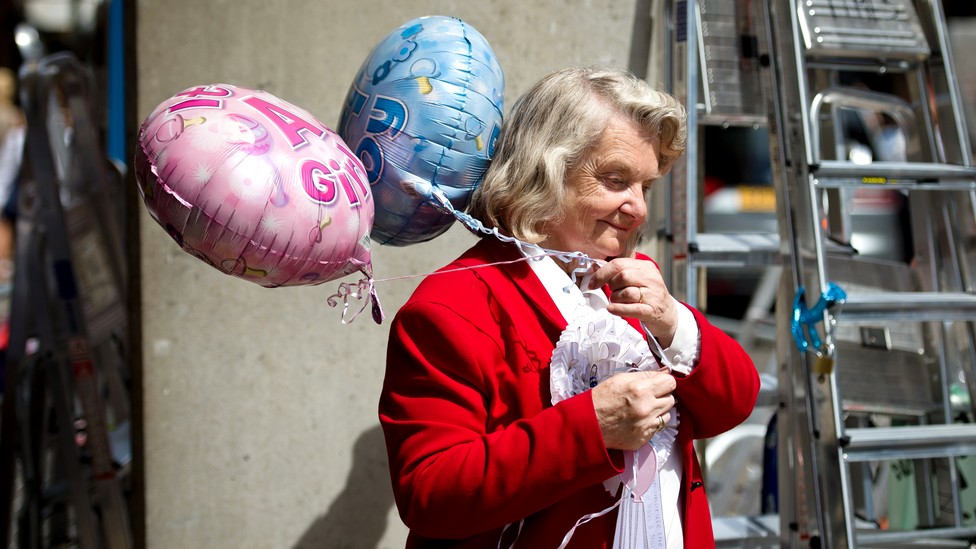 This Week in Family
We're working on improving our email newsletters and your opinion is important to us. Will you help us by answering this short survey, so we can make our newsletters a better fit for you?
If it feels like there's a party for everything these days—gender reveals, post-wedding receptions, even divorce parties—it's not just your imagination. While many milestones in early adulthood used to be celebrated somewhat privately, there's been a significant uptick in dedicated celebrations for these events, writes the Atlantic staff writer Alia Wong. She spoke with people who have thrown these parties to figure out why they've become so popular of late.
Although parents are loathe to admit it, they often have specific gender preferences for their yet-to-be-born children: Typically, dads want sons, while moms prefer daughters. This is an interesting departure from a past era when both parents preferred sons, writes the Atlantic staff writer Joe Pinsker, and it's evidence that there might be a growing favoritism for daughters among Americans.
---
Highlights
Emotional labor is a term that's frequently evoked to refer to the unpaid, and often invisible, work that women do to keep others happy. The Atlantic senior editor Julie Beck talked with Arlie Hochschild, the sociologist who coined the term in 1983, about how the term has morphed into an imprecise catchall for women's labor, far removed from its original use to describe their capacity to manage and produce certain emotions. She spoke with Hochschild about things that do and don't qualify as emotional labor, and why the concept has been so distorted from its original meaning.
For LGBTQ youth, coming out to families has often followed a familiar script: tragedy, anger, and misunderstanding. Yet the experiences of gay youth are quickly changing, and while things are far from perfect for queer teens, their parents have learned to become more comfortable with their sexual identities. The Atlantic editorial fellow Natalie Escobar talked with the sociologist Mary Robertson about her research on queer youth and the changing ways they come out to family.
---
Dear Therapist
Every Monday, the psychotherapist Lori Gottlieb answers readers' questions about life's trials and tribulations, big or small, in The Atlantic's "Dear Therapist" column.
This week, a reader asks how to forgive relatives for "forgetting" to call after the reader's mom learned she needed a heart transplant, despite repeated reminders to do so. Two years have passed, and the reader is still angry about it.
Lori's advice: Consider reframing the story of what happened between you and your aunts to consider why they might have acted the way they did.
We hold on to our narrative as if it's the only narrative—the "true" story—and that leaves us feeling hurt. If I feel that you rejected me, then clearly you've rejected me. Or in your case: If I feel forgotten, then clearly I've been forgotten. But as the psychologist Jerome Bruner put it, "To tell a story is inescapably to take a moral stance." Could there be something about your relationship with your aunts—ways in which you've felt hurt by them in the past—that makes you want to claim the moral high ground, with no gray area whatsoever?
Send Lori your questions at dear.therapist@theatlantic.com.
---