The Atlantic Daily: She's Running
Why not just avoid going out on New Year's Eve? Plus 10 factors shaping the 2020 Democratic primary, the true meaning of 'miseducation,' and more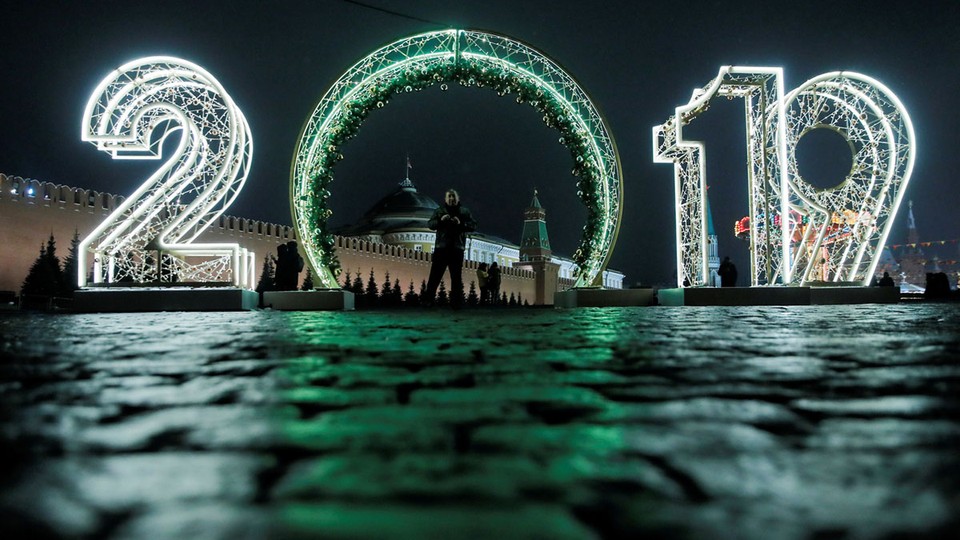 What We're Following
10 new factors that will shape the Democratic primary (Edward-Isaac Dovere)
A pundit president, impeachment fever, grappling with the Obama legacy, and more. → Read on.
Elizabeth Warren doesn't want to be Hillary 2.0 (Edward-Isaac Dovere)
"Operatives working for several other Democratic candidates about to make their own announcements have insisted she's the Hillary Clinton of 2020—and not in a complimentary way.  " → Read on.
What was the Massachusetts senator trying to prove with her DNA test? (Sarah Zhang)
"So here we are: A national politician has taken a DNA test to prove her heritage. To which President Donald Trump, who has repeatedly mocked Warren as 'Pocahontas,' responded … 'Who cares?'" → Read on.
Republicans used to force government closures in the name of fiscal restraint. Now? (Charlie J. Sykes)
"In the new Trumpian reality, the wall is worth it. Costly, crude, dumb, and obsolete, it is now central to the GOP agenda." → Read on.
The year of the complicated suburb (Amanda Kolson Hurley)
"White-picket-fenced realm of white-bread people and cookie-cutter housing. That's still the stereotype that persists in how many of us think about and portray these much-maligned spaces surrounding cities. But if there was once some truth to it, there certainly isn't today." → Read on.
---
What does it mean to teach a person to surrender? (Matt Thompson)
"That word, miseducation, has been in the air … Every person has two choices for how to cope with any aspect of society that is uncomfortable: act to change it, or surrender. Miseducation is the art of teaching people to surrender." → Read on.
Don't go out tonight, on New Year's Eve (Julie Beck)
"If you have ever turned on your television on New Year's Eve and felt even a little bit jealous of the partyers gathered in Times Square to watch the ball drop, I want you to remember one thing: A lot of those people are wearing diapers." → Read on.
2018: The year of the YIMBY (Kriston Capps)
"Not only did Minneapolis prove that a major American city could pass pro-housing zoning reforms beloved by Yes-In-My-Backyard types, it could pass them all at once, and without forcing the mayor to flee by cover of night." → Read on.
---