The Atlantic Daily: Running Low on Options
Why is the chief-of-staff role hard to fill? Plus Brexit turmoil, what the sexier songs of city frogs tell us about animal adaptation, and more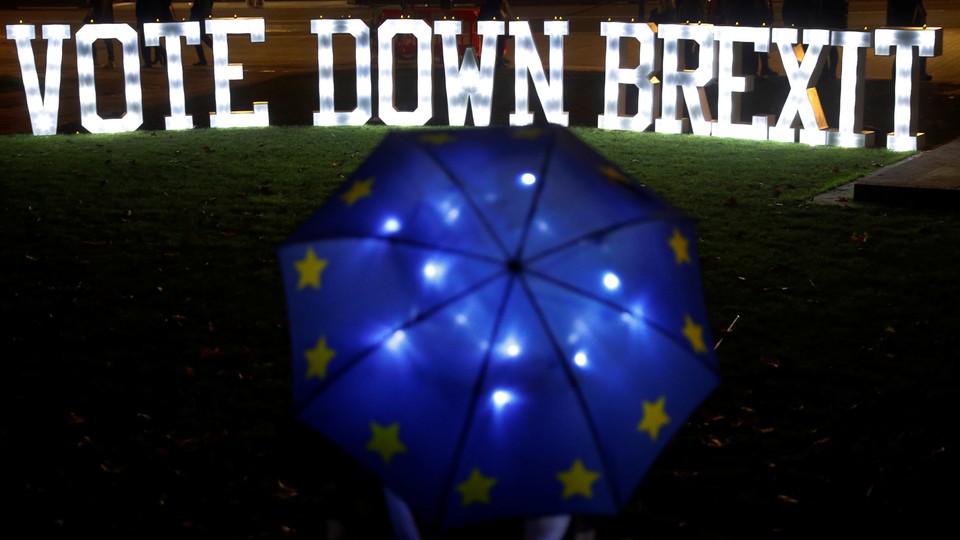 What We're Following
Remaining 'Leave' Options: British Prime Minister Theresa May has postponed a critical parliamentary vote on a proposal on how exactly Britain will leave, and exist outside of, the European Union (her bill was reportedly likely to fail, in any case). With lawmakers at loggerheads over issues such as a permeable Irish border, and Britain's March 2019 deadline to leave the EU fast approaching, the walls are closing in on May. Is a second referendum looking more likely?
Unwanted: The post of White House chief of staff is an unenviable one. John Kelly, long rumored to be on the verge of leaving, will exit at the end of the year, and Nick Ayers, long rumored to be a top contender for the job, has declined it. "You don't have to go very far back to find cases of first-term presidents facing legal problems or dim political prospects who have replaced their chiefs of staff," writes David Graham, who examines the turnover through the lens of Bill Clinton and George H. W. Bush's difficulties filling the chief-of-staff role.
Town Frog, Country Frog: There's no question that animals are changing in response to urban environments. Birds sing through the night due to light pollution; squirrels are getting smarter about where to find food. Here's yet another unexpected way an animal has adapted to the presence of human activity: Male túngara frogs in urban environments, for whom city lights offer protection from predators like frog-eating bats, sing more complex songs—which are in turn more attractive to túngara females.
---
Snapshot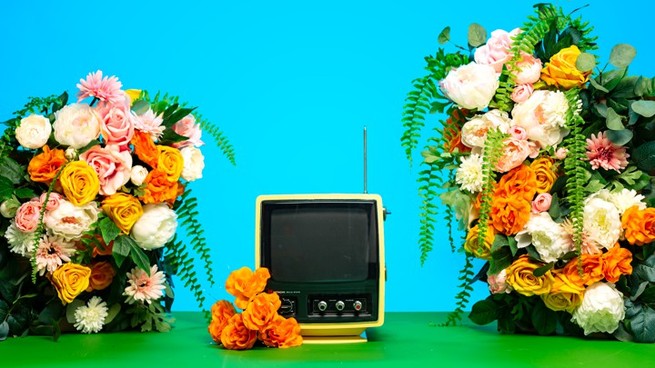 ---
Evening Read
This website, which diligently archives all jihadist propaganda published by a jihadist group of significant size, is on the verge of being shut down. Terrorists benefit from it. But so do researchers, argues Graeme Wood:
Over the years, analysts in media and government have spotted details, small and large, exploitable for investigation. A video of a public execution allows you to see not just the victim but also the audience of civilians. Do they have mobile phones? Are their pant-legs rolled up to mid-shin, in the Salafi style, or are the morality police getting lax and letting that rule slide? Once I saw an open-air restaurant in the background of an execution. The prices on the menu-board told me what currency was being used and, by comparison to earlier prices, the rate of inflation. Is the executioner's accent Syrian? Iraqi? Sudanese? French? Still more valuable are the faces. Foreigners rarely appear in the videos, except intentionally. But now and then a video provides proof that a hunted man is alive and in Syria, rather than dead or on a mission elsewhere.
---
What Do You Know … About Education?
1. This large for-profit college operator, which ran schools like Virginia College, Ecotech Institute, and Golf Academy of America, abruptly closed last week.
Scroll down for the answer, or find it here.
2. Teachers from the Acero Schools in this city went on strike last week, the first charter-school strike in the history of the U.S.
Scroll down for the answer, or find it here.
3. University of North Carolina administrators proposed housing this Confederate monument, taken down earlier this summer, in a separate building on campus.
Scroll down for the answer, or find it here.
---
Dear Therapist
Every week, the psychotherapist Lori Gottlieb answers readers' questions in the Dear Therapist column. This week, an anonymous reader writes in about being caught in the middle of his parents' messy divorce:
I am 21, a college student, and the oldest of three boys. My parents have been going through a bitter divorce process for the past two years. They are at each other's throats in court about financial matters that they refuse to disclose to us, supposedly to "protect us."

We don't feel protected though, because they blame each other constantly to us. Oftentimes, they'll even ask us to mediate between them, sending messages to each other via us.

My mother, whom I'm closer with, says a lot of money is at stake, and if I don't try to convince my father to settle, it will all be lost. It's painful enough—the last thing my brothers and I want is to get even more involved. But we want to help. What should we do?
Read Lori's response, and write to her at dear.therapist@theatlantic.com.
---