The Books Briefing: History, Reconsidered
Your weekly guide to the best in books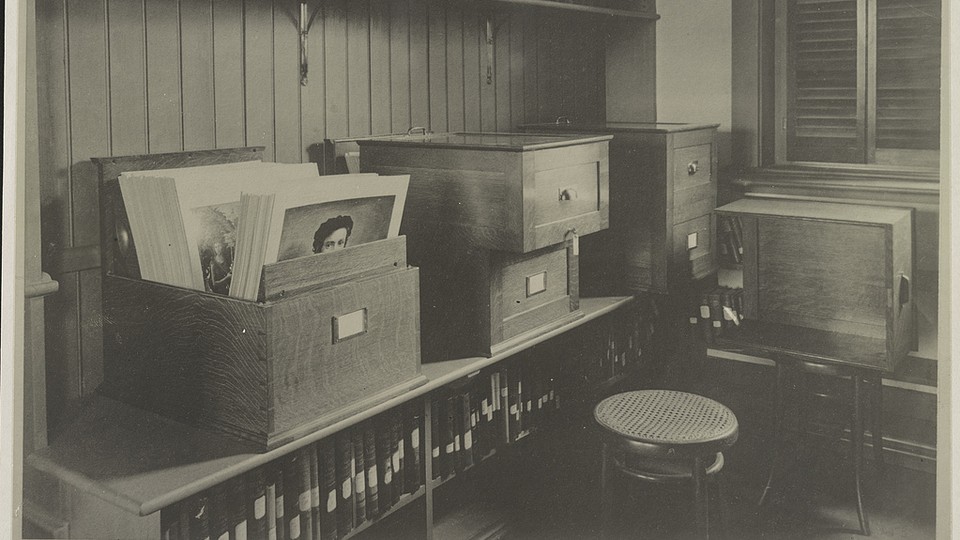 If history is written by the victors, as the old adage goes, then revisiting and questioning stories of the past are necessary pursuits. Karina Longworth, host of the You Must Remember This podcast, dives into Old Hollywood secrets to uncover the real stories of famed actors' lives in her latest book, Seduction. Laura Ingalls Wilder's Little House series is also reanalyzed in light of the author's portrayals of American Indian characters. A recovered work by Zora Neale Hurston, Barracoon, tells the story of Cudjo Lewis (née Oluale Kossola), the "last living survivor of the transatlantic slave trade." Though the book—and Kossola's story—never reached the public during Hurston's lifetime because it was written largely in Kossola's vernacular English, readers can now delve into a recounting of immense resilience, without the trappings of romanticization.
When it comes to well-known historical figures, a contemporary reexamination can reveal something new. The historian David W. Blight lasers in on the legacy of Frederick Douglass to explore the contradictions within the abolitionist's ideology. Recent history, too, warrants reflection, and Atlantic writer Rachel Donadio looks back on some of the French works written in the wake of the terrorist attacks in Paris on November 13, 2015.
Each week in the Books Briefing, we thread together Atlantic stories on books that share similar ideas, and ask you for recommendations of what our list left out. Check out past issues here. Know other book lovers who might like this guide? Forward them this email.
---
What We're Reading
Unpacking the myths of Old Hollywood
"The stories [Karina] Longworth uncovers—about Katharine Hepburn and Jane Russell, yes, but also Ida Lupino and Faith Domergue and Anita Loos—are so rich, so compelling, that they urge you to question how much else in history has been lost within the swirling vortex of Great Men."
📚 SEDUCTION: SEX, LIES, AND STARDOM IN HOWARD HUGHES'S HOLLYWOOD, by Karina Longworth
---
The conflicted legacy of Laura Ingalls Wilder's Little House series
"Whether readers are inspired by nostalgia, disappointment, or curiosity to pick up the Little House novels again, they'll likely find scenes featuring Native characters and themes that pose challenges to both children and adults."
📚 THE LITTLE HOUSE SERIES, by Laura Ingalls Wilder
📚 PIONEER GIRL, by Laura Ingalls Wilder
---
Recovering the untold story of the transatlantic slave trade's last living survivor
"Barracoon shines largely due to [Zora Neale] Hurston's theory that when it comes to African subjects in America, objectivity has been permanently compromised. To effectively and accurately research a community like Africatown ... would be nearly impossible without immersion into the community itself."
📚 BARRACOON, by Zora Neale Hurston
---
The confounding truth about Frederick Douglass
"Frederick Douglass was a whirlwind of eloquence, imagination, and desperate striving as he sought to expose injustice and remedy its harms. All who praise him should know that part of what made him so distinctive are the tensions—indeed the contradictions—that he embraced."
📚 FREDERICK DOUGLASS: PROPHET OF FREEDOM, by David W. Blight
---
What the November 13 attacks taught Paris
"These works of reportage and intellectual history are important for the historical record and for advancing our understanding of terrorism in France. They are not works of cultural remembrance and are not intended to be. They have information, but not always heart."
📚 LE LAMBEAU, by Philippe Lançon
📚 TERROR IN FRANCE: THE RISE OF JIHAD IN THE WEST, by Gilles Kepel
📚 LES ESPIONS DE LA TERREUR (THE SPIES OF TERROR), by Matthieu Suc
📚 THE RETURNED, by David Thomson
---
You Recommend
Last week, we asked you to recommend the best books about your favorite authors. Brenda Large from Prince Edward Island, Canada, suggested Close to Colette, a memoir written by Maurice Goudeket, the French novelist's third husband. If you've seen the new movie starring Keira Knightley, Brenda said the book will be a perfect pairing: "Her achievements were many but so is [Goudeket's] achievement in capturing her personality with such a gentle, loving touch," she wrote. Hope Proper, from New Jersey, recommended Walter Isaacson's Benjamin Franklin: An American Life—"a biography that is so interesting I hated to be interrupted by life's mundane tasks and other obligations while reading it."
What's a book reanalyzing a moment in the past or a significant historical figure that you think everyone should read? Tweet at us with the hashtag #TheAtlanticBooksBriefing, or fill out the form here.
This week's newsletter is written by J. Clara Chan. The book on her bedside table right now is Suicide Club, by Rachel Heng.
---