The Atlantic Daily: The Best of 2018
Our editors pick their favorite movies, television episodes, music, books, podcasts, and more from the past year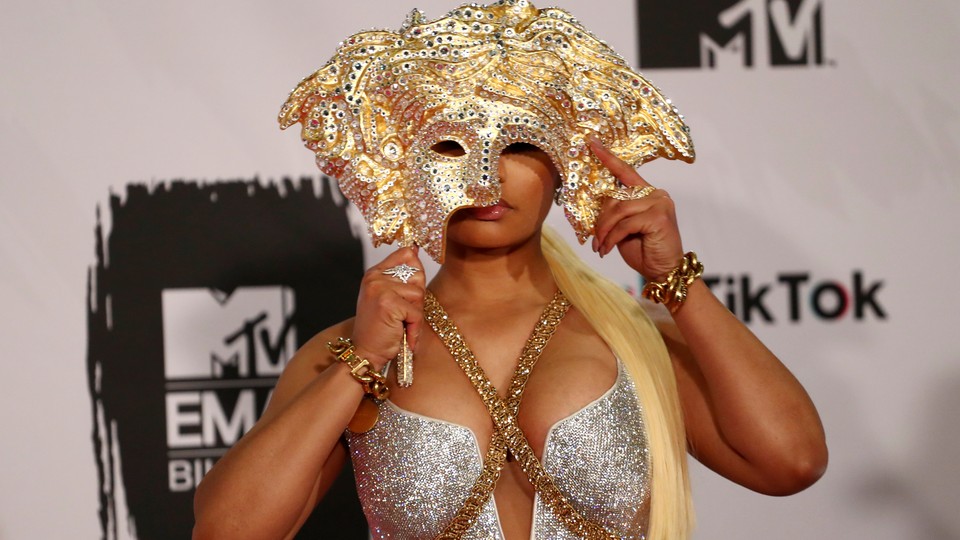 "It's harder than ever to hear music in a vacuum," write Hannah Giorgis and Spencer Kornhaber. "In this info-swamped era, the sound coming out of the speakers will be processed in the context of broad stories (uh oh, is this song about Robert Mueller?) and personal ones (uh oh, is this song about my ex?)." The most indelible television shows, films, podcasts, and books of 2018 are colored with that same bleed of political and cultural significance.
---
What We Listened To
The 23 best albums of 2018
"Though Drake kept watch over the Hot 100 from the No. 1 spot for much of 2018, this year in music was not one of consensus." → See the full list.
50 best podcasts
From a series about the history of conversion therapy in the United States to the jaw-dropping story of the neurosurgeon nicknamed Dr. Death, to a return to the events that led to then–U.S. President Bill Clinton's impeachment in 1998, these most well-crafted shows of 2018 will keep your road-trip playlists spinning for a long time. → See the full list.
27 most memorable moments in music
The cultural effects of Nicki Minaj's "Chun-Li," Ariana Grande's "No Tears Left to Cry," Mitski's "Nobody," and more. → See the full list.
---
What We Watched
The 22 best television shows of 2018
Both new and returning series, from an adaptation of a fiction podcast thriller to a light but philosophical comedy. → See the full list.
25 best individual television episodes
Standouts from Atlanta, One Day at a Time, The Terror, Homecoming, The Great British Baking Show, and more. → See the full list.
17 best films
"While 2018 was not a big year for big films, it was a big year for smaller ones. Yes, A Star Is Born was a major hit, and deservedly so. But the bulk of the movies on our two critics' lists were not Hollywood Oscar bait but intimate fables meticulously told." → See the full list.
---
What We Read
The 19 best books of 2018
"Highlights from a year of reading, including Ada Limón's The Carrying, Tommy Orange's There There, Madeline Miller's Circe, and more." → See the full list.
Our 7 favorite cookbooks
Pan-seared steak with za'atar chimichurri, curried lamb ribs, and a host of other inventive dishes from this year's top food bibles. → See the full list.
---