The Atlantic Daily: Tension, Not Anger
When the political isn't personal. Plus over-celebration of previously private life events, G20 watch, and more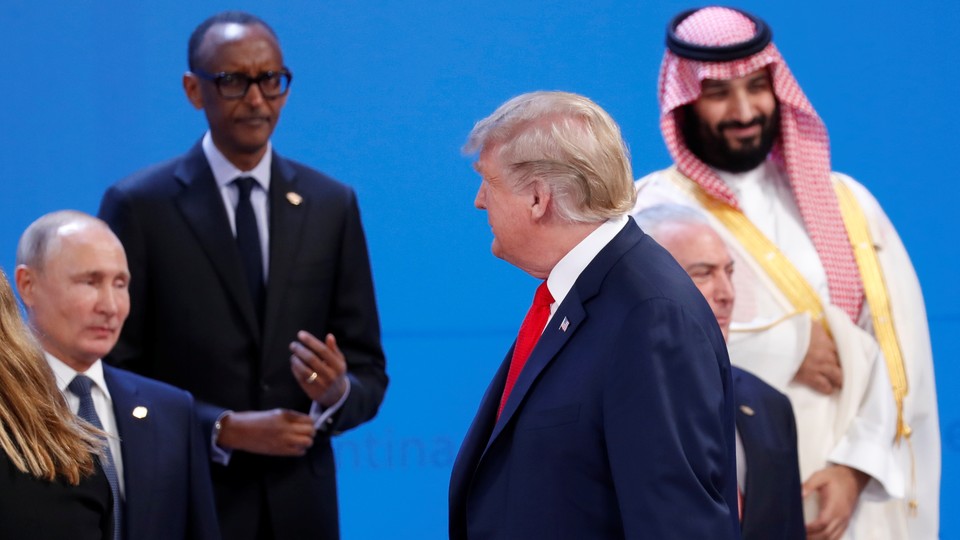 What We're Following
We're working on improving our email newsletters and your opinion is important to us. Will you help us by answering this short survey, so we can make our newsletters a better fit for you?
G20: World leaders are performing their own delicate dances at the annual G20 meeting in Buenos Aires. With converging controversies hanging over Saudi Arabia, the country's crown prince, Mohammed bin Salman, arrived at the summit, sharing a high five with Russian President Vladimir Putin and a reportedly tense moment with France's Emmanuel Macron. Who will President Donald Trump meet with in Argentina—and whom might he avoid?
ISIS: A Biography: Many trace the origin of the Islamic State's ideology back to a divergence between Abu Musab al-Zarqawi, the eventual head of al-Qaeda in Iraq, and Osama bin Laden. But Hassan Hassan recently obtained a 93-page document chronicling the life of another prominent man—and the contents of that secret biography caused him to reconsider the common wisdom of the origins of ISIS.
Read, Watch, and Listen: The Michael B. Jordan–anchored movie franchise Creed has "profoundly altered the racial subtext of America's most iconic sports-film franchise." The term electronic music feels almost redundant today—what music isn't digitally transmitted and treated with synthesizers and software? But has the potential of electronic sound been squandered? And why can't TV get medical dramas right?
---
Snapshot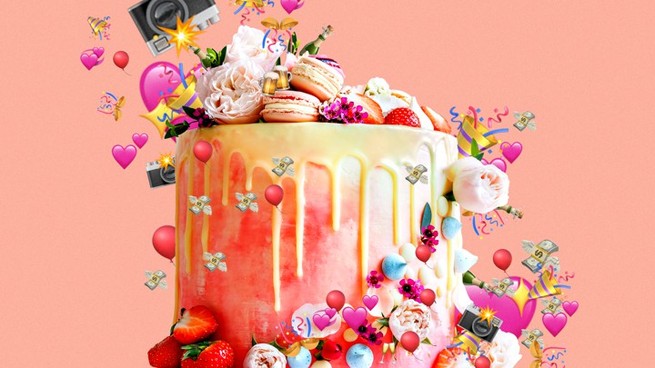 ---
We want to hear from you
Send us stories of the strangest, silliest holiday traditions that are unique to your family, and we'll commission illustrations of our favorite ones—we're interested in hearing about eccentric traditions that you and your loved ones have around any of the winter holidays. Let us know here.
---
Evening Read
Nuance and humanity are often lost amid a frenzy of juicy headlines. Jemele Hill writes gracefully about her continued working relationship with John Skipper, who as ESPN's president suspended her over a series of tweets:
About a year ago, I sent a tweet calling President Donald Trump a white supremacist. The president's press secretary, Sarah Huckabee Sanders, promptly called for me to be fired from ESPN, where I was an anchor. John Skipper, then ESPN's president, was furious. We had an emotional meeting. I cried …

A few weeks later, Skipper suspended me for two weeks, for another set of tweets. In that instance, I suggested that Dallas Cowboys fans upset at the owner, Jerry Jones—who said he would bench any player who took a knee during the national anthem—should boycott the team's advertisers. It was too much, too soon.

The Trump drama and ensuing suspension were the first moments of tension in my 11-year working relationship with Skipper.

Tension, not anger.
---
What Do You Know … About Culture?
1. Stephen Hillenburg, the animator behind this beloved sea-dwelling cartoon character and his other undersea pals, died this week at the age of 57.
Scroll down for the answer, or find it here.
2. This Rocky spinoff, directed by Steven Caple Jr., dominated the Thanksgiving-weekend box office.
Scroll down for the answer, or find it here.
3. The latest Fantastic Beasts movie, an extension of J.K. Rowling's Harry Potter universe, features this actor playing the younger Albus Dumbledore.
Scroll down for the answer, or find it here.
---
Poem of the Week
Here is a portion of "Rainbow" by John Updike, from our November 2000 issue:
when it fades, today,
it leaves behind on the bay's flat glaze
a strange confetti of itself, bright dots
of pure, rekindled color, neon-clear.
What are we seeing?
---