The Atlantic Daily: Sorry for the Delay
Tossing live turkeys from airplanes. Plus prosecuting political opponents, investigating fires, the pace of modern communication, and more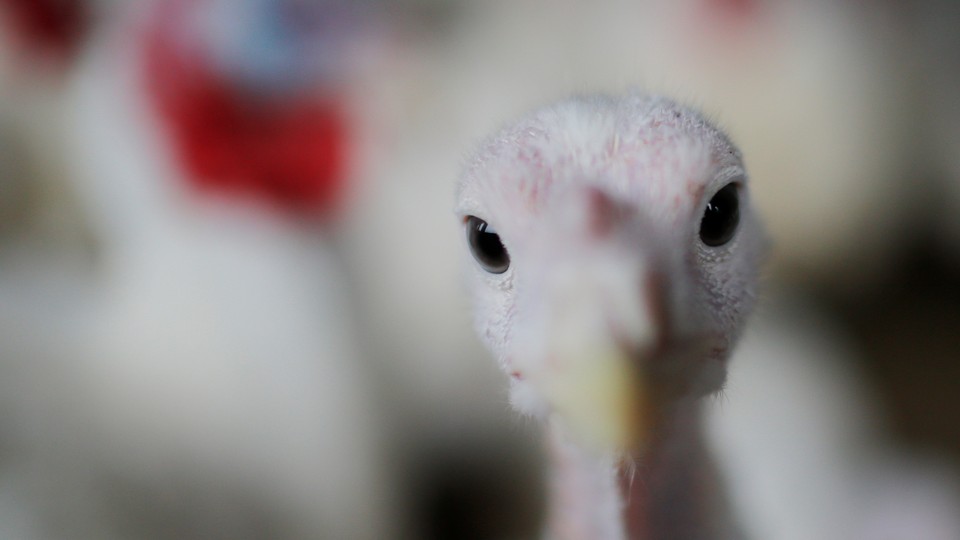 What We're Following
Her Emails: Earlier this year, President Donald Trump reportedly sought to prosecute Hillary Clinton and former FBI Director James Comey, neither of whom he's spared with his public barbs (for Clinton, "Lock her up," "Crooked Hillary"; for Comey, "untruthful slime ball"). Natasha Bertrand puts these reports in context. Meanwhile, the White House is defending the senior adviser and first daughter Ivanka Trump's use of personal email for government business. Here's one lesson to take from personal-email controversies that have afflicted multiple administrations past and present.
Drug Test: NASA is conducting workplace-safety-culture reviews of SpaceX and Boeing, both contractors of the space agency. This was reportedly prompted after the SpaceX CEO Elon Musk smoked some weed during a podcast taping a few months ago (in a statement, NASA told Marina Koren its workplace-safety requirements include "adherence to a drug-free environment"). Read more on reefer madness at the agency. Related, as more states forge ahead with legalization: Can a person become addicted to marijuana?
Origins of Fire: The California Department of Forestry and Fire Protection has about 160 full-time wildfire investigators, who are each one-part police officer and one-part firefighter. Their inquiries into who—or what—cause the state's destructive wildfires are kept tightly under wraps and can often take the greater part of a year, or longer. Here's a glimpse into how one such investigator works.
---
Snapshot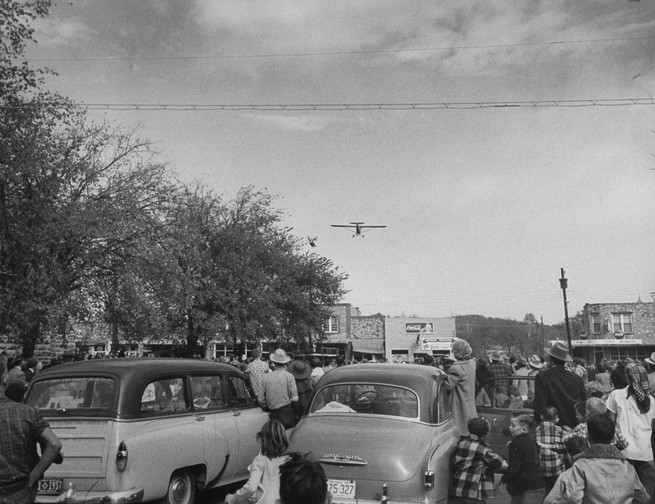 ---
Evening Read
"Sorry for this delayed response" has become a go-to email and text apology—embedded in the phrase is the implication that any act of waiting is a waste. But is this feeling that the pace of life is quickening shared from generation to generation?
The idea of waiting and patience is based on the circumstances of the era, on the pace of life established by an era's technologies. So, if we think something is going to take 10 days to arrive and it takes 20, then our impatience emerges because of the inability for that technology to meet the cultural expectation of the time. Whenever that expectation isn't met, whatever it is, people get frustrated and impatient and are not willing to stick around or wait.
Read the rest of Joe Pinsker's conversation with the communications scholar Jason Farman here.
---
Looking for our daily mini crossword? Try your hand at it here—the puzzle gets more difficult through the week.

We're always looking for ways to improve The Atlantic Daily. Concerns, comments, questions, typos? Email Shan Wang at swang@theatlantic.com

Did you get this newsletter from a friend? Sign yourself up.