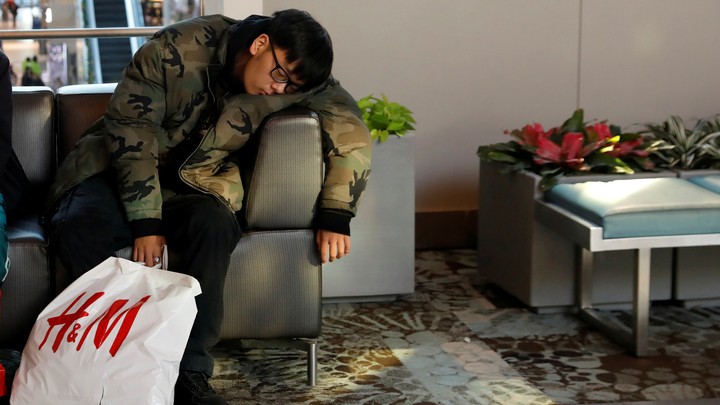 There's a scientific reason no one outside the South can nail biscuits
"I kneaded the dough more or less, made it wetter or drier. The only thing left was the flour, but I figured it couldn't be that—wasn't self-rising flour the same everywhere? We had just used regular grocery-store flour back home."  → Read on.
---
This article won't change your mind
"People also learn selectively—they're better at learning facts that confirm their worldview than facts that challenge it. And media coverage makes that worse." → Read on.
The "retail apocalypse" affords a unique opportunity to turn retail stores into more productive community spaces
"The line between e-commerce and physical retail is not as hard and fast as most people think. The most successful virtual stores are currently increasing their physical presences. " → Read on.
Is a recession coming?
"If you're going to worry, you should worry about three things: exports, China, and maybe the looming shadow of corporate debt. But nothing in the economy seems to predict an imminent recession." → Read on.
---
Ralph Breaks the Internet Offers a Chillingly Accurate Vision of Modern Life
"Amazingly enough, the result is a witty, visually inventive, and fittingly sober story about the perils of the internet, told through the eyes of a video-game avatar with unusually large forearms." → Read on.
A Star Is Born Is a Magnificent New Take on a Hollywood Myth
"The film also takes the unprecedented step of exploring Ally's relationship with her own evolving image, a thread that keeps the grimmer parts of the movie afloat."   → Read on.
Steve McQueen's Widows is the Smartest Blockbuster of the Year
"The Oscar-winning 12 Years a Slave director has made an intelligent, crowd-pleasing heist film with a powerhouse ensemble led by Viola Davis."   → Read on.
---
This special edition of The Daily was compiled by Shan Wang. Concerns, comments, questions, typos? Email swang@theatlantic.com

Were you forwarded this newsletter? Sign up for the daily email here.
We want to hear what you think about this article. Submit a letter to the editor or write to letters@theatlantic.com.
Shan Wang
is a senior editor at
The Atlantic
, where she oversees newsletters.