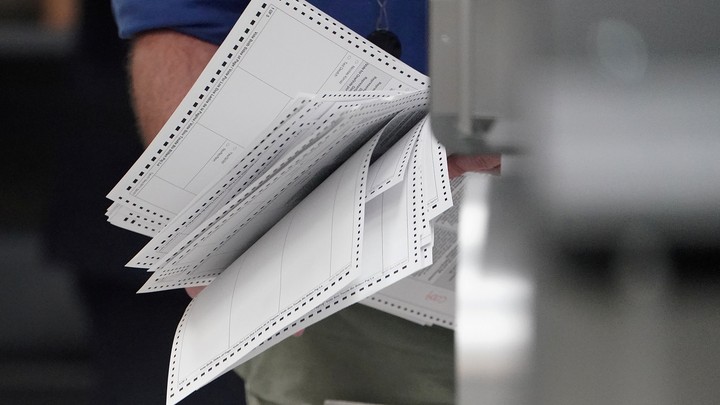 ---
Snapshot
---
Evening Read
Somewhere between 1 and 5 percent of adoptions in the U.S. end up being legally dissolved, and some children are put up for adoption a second time:
According to a now-deleted public post on Second Chance Adoptions' Facebook page, the girl, who the agency calls "Reese" to protect her privacy, is 10 years old, and she has been a member of her family since she was born—first in foster care, then legally adopted just before her first birthday. She loves to laugh, her adopted mom says, and she smiles all the time. She loves pink. She has no special needs. But she needs a new home.

In other posts with more pictures, the reader learns that Reese is the youngest of four daughters; the other three are the biological children of her parents. She gets straight A's. She loves her parents and her sisters. She grumbles only when her siblings ask her to clean her room. She rarely lies and loves to wear skirts and dresses and listen to music. But according to the information provided by her parents, "This family has drastically changed their lifestyle and have left their faith and extended family for a quiet, secluded life."
---
What Do You Know … About Culture?
1. Timely Comics, the pulp publishing arm of the publisher Martin Goodman, was where this industry legend got his start in 1939.  
Scroll down for the answer, or find it here.
2. Portrait of an Artist (Pool With Two Figures) by this artist sold for a record $90 million at auction on Thursday.
Scroll down for the answer, or find it here.
3. On Saturday Night Live last weekend, Pete Davidson reconciled with this Texas Republican congressman-elect, whose appearance he insulted in a riff on SNL a week earlier.
Scroll down for the answer, or find it here.
Answers: Stan Lee / David Hockney / Dan Crenshaw
---
Poem of the Week
Here is a portion of "Bullet" by Darcie Dennigan, from our June 2007 issue:
It was like a really heavy seed, so I thought, Plant it.
No soil, so I swallowed it.

How to make it not the thrown stone, not the grape of wrath.
Make it not the animal's eye gleaming at the attack.
---
Looking for our daily mini crossword? Try your hand at it here—the puzzle gets more difficult through the week.

We're always looking for ways to improve The Atlantic Daily. Concerns, comments, questions, typos? Email Shan Wang at swang@theatlantic.com

Did you get this newsletter from a friend? Sign yourself up.
We want to hear what you think about this article. Submit a letter to the editor or write to letters@theatlantic.com.
Shan Wang
is a senior editor at
The Atlantic
, where she oversees newsletters.