The Atlantic Daily: The Beginning of the End
Suing for bad schooling? Plus peace on the Korean peninsula, Nancy Pelosi's tenure, cold-weather types of people, and more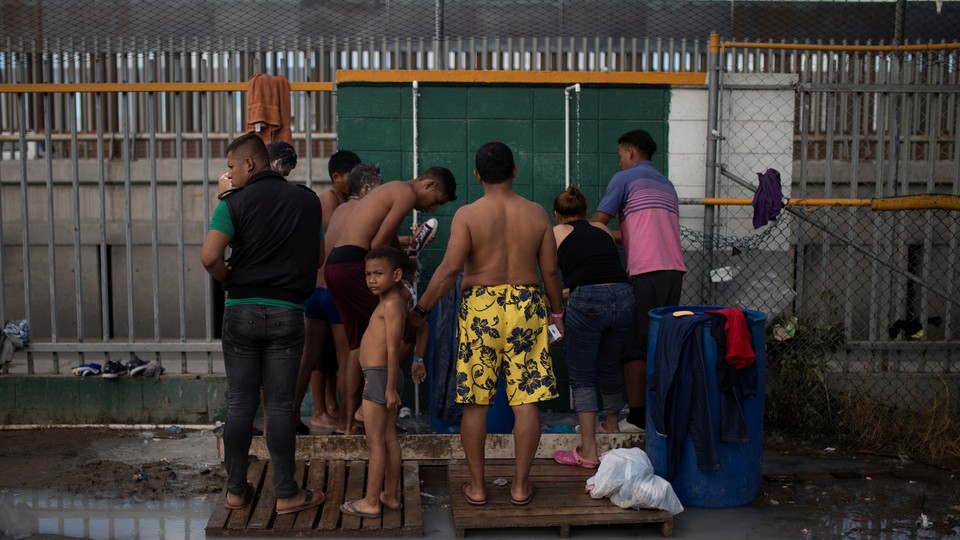 What We're Following
Two Koreas: At last, it appears that the Korean War is beginning to end. North and South Korea have been moving to "dismantle guard posts, designate no-fly zones, and disarm what was once the most volatile place on the peninsula," reports Uri Friedman. But the process of reconciliation seems to be outpacing denuclearization. Who gets credit? And who might still be dissatisfied with the state of affairs on the peninsula?
National Politics: The Republican Senator Cindy Hyde-Smith won the seat in Mississippi, ending a disappointing season for black candidates for statewide offices across the country. Nancy Pelosi, still well positioned to become Speaker of the House of Representatives, isn't budging in the face of questions about putting an end date on her House leadership. And remember Trump campaign adviser George Papadopoulos, who started his prison sentence earlier this week? His Russia ties continue to intrigue.
Study Says: Here's a lightning round of fascinating recent research. If you're not a person who thrives in the cold, you may not be one of these two types of people, who do better in frigid environments. Another recent study finds that Ph.D. students are disproportionately likely to struggle with mental-health issues. It turns out that our reference human genome is missing 300 million letters of DNA. And are women actually earning 49 cents for every dollar earned by a man—a far greater gender wage gap than the most commonly cited figure?
---
Snapshot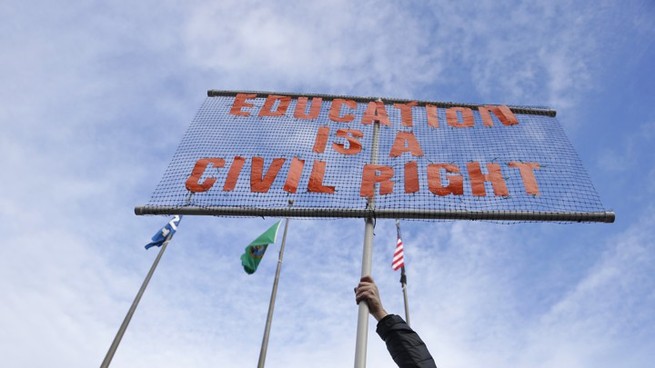 ---
Evening Read
Hundreds of people have died or become seriously injured while working on small farms over the years, yet the federal agency responsible for investigating such workplace fatalities is blocked from investigating these incidents:
Jason Kingsley's death in June 2015 was not the first at a farm owned by Ronald Wood. Two other employees had perished in previous accidents.

Yet the federal Occupational Safety and Health Administration didn't investigate Kingsley's death, as it normally would after a workplace fatality. It was not allowed to do anything because of a fateful decision by Congress more than 40 years ago that has given small farms unique immunity from safety oversight …

The exemption reflects an age-old ideal of the small farm as a hallowed place deserving of special deference. Yet by keeping the exemption, Congress is saying it "doesn't really care whether workers get killed on small farms or not," said Jordan Barab, former deputy assistant secretary of labor for OSHA during the Obama administration. "There's no other way to interpret it."
---
What Do You Know … About Science, Technology, and Health?
1. A Chinese scientist claimed this week that he had used this gene-editing technique to knock out a specific gene in hopes of making two baby girls resistant to HIV.
Scroll down for the answer, or find it here.
2. This popular language-learning app relies on the in-app behaviors of its 27.5 million active monthly users to improve its language lessons.
Scroll down for the answer, or find it here.
3. The use of this product among high schoolers rose 78 percent between 2017 and 2018.
Scroll down for the answer, or find it here.
---
Looking for our daily mini crossword? Try your hand at it here—the puzzle gets more difficult through the week.

We're always looking for ways to improve The Atlantic Daily. Concerns, comments, questions, typos? Email Shan Wang at swang@theatlantic.com

Did you get this newsletter from a friend? Sign yourself up.