The Family Weekly: Why Does Life Feel Like It's Speeding Up?
Plus: the men who get vasectomies together, the correct time to eat Thanksgiving dinner, and how to rethink an emotionally unfulfilling relationship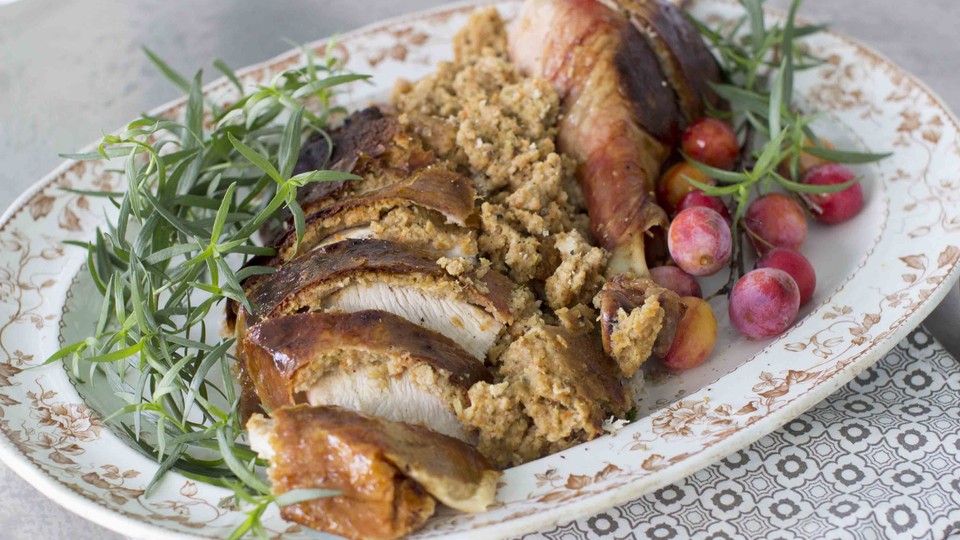 This Week in Family
In a culture that prizes instantaneous communication, it can feel like life is always speeding up—and not for the better, writes Joe Pinsker. He interviewed Jason Farman, a media scholar at the University of Maryland, about the frustration that accompanies delays in communication, whether it's a late response to an email or a text returned days later.
---
Highlights
Lunchables, the beloved compartmentalized meals of kids across America, turned 30 years old this past week, and they've remained just as popular since their debut in the mid-1980s. Started as a way to repurpose bologna, the brand has expanded their offerings to foods like Mexican Style Chicken Tacos and Asian Style BBQ Chicken. Joe Pinsker examines the history of the ever-ubiquitous packaged lunch and how it's remained relevant despite shifts in food trends and nutrition guidelines.
For many men, getting a vasectomy is a daunting endeavor, so some have turned it into a weekend activity with friends. The "brosectomy" has become a strategy to help men get the birth-control procedure, writes Lindsey Hunter Lopez. If male friends go under the knife together and recover together, then perhaps they can ease the fear of the big snip.
Last week, the Atlantic staff writer Joe Pinsker grappled with a polarizing question: What's the correct time to start Thanksgiving dinner? To Pinsker, 4 p.m. is the "definitive, logical answer" to the debate. It all has to do with timing the cooking of the turkey, the "emotional arc" of the day, and historical precedent, he writes.
---
Dear Therapist
Every Monday, the psychotherapist Lori Gottlieb answers readers' questions about life's trials and tribulations, big or small, in The Atlantic's "Dear Therapist" column.
This week, a reader writes in about a consistent problem they are having with a boyfriend. While their relationship is "healthy, caring, and respectful," the reader worries that they are putting more effort into the relationship than he is. The boyfriend can be emotionally unavailable, and the reader isn't sure how to address the problem in a productive way.
Lori's advice: Stop focusing on changing your partner, and try to think about how you can adjust your expectations.
It might be helpful for you to sort through some of these feelings with a therapist, so that you shift the dynamic in the relationship from one in which you often find your boyfriend wanting (a futile cycle) to one in which you start to get curious about what love, and by extension romance, means to you. Does it mean that your partner intuits what your needs are even though you yourself aren't clear on that? Does it mean that his way of giving and receiving love looks exactly like yours, and that if you love someone, you can control the way that person loves you back? Does it mean that your desires take precedence over his? And what does love look like from the perspective of the person you're dating?
Send Lori your questions at dear.therapist@theatlantic.com.
---