The Atlantic Daily: A Disaster by Any Other Name
Recalling Watergate and the Clinton impeachment. Plus understanding natural disaster, colonies on the moon, and more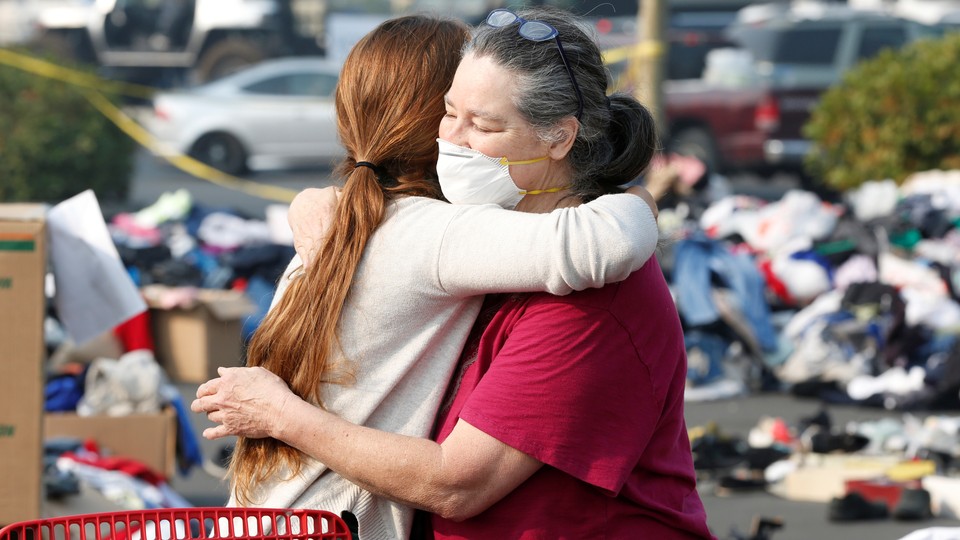 What We're Following
Disaster: With a death toll creeping toward 100 and tens of thousands of homes incinerated, California's Camp Fire is an unqualified natural disaster. (For those reading this from a county or continent far away, you can visualize the scale of the devastation here and here.) But our modern understanding of the nature of a "disaster" is skewed toward the visibly calamitous, writes Charlie Loyd. About 15 years ago, for instance, an event killed roughly a thousand times as many people as these wildfires—but wasn't framed as a disaster.
Trump Says: "Maybe he did and maybe he didn't!" President Donald Trump said in a statement about Saudi Crown Prince Mohammed bin Salman's involvement in the killing of the journalist Jamal Khashoggi last month, against reports of a CIA assessment that directly implicates MbS. Does it matter what Trump believes about how to regard Saudi Arabia when it comes to new sanctions and policies? And continuing to burn in the backdrop is the Russia investigation—are there historical parallels to draw here to President Richard Nixon and Watergate?
Life on Mars: Hawaii had for the past several years hosted a Mars simulation, a habitat replicating as closely as possible how a human colony on Mars might play out. Then earlier this year, something went wrong, and the program put on hold. Now the habitat is in use again, for a slightly reined-in ambition: "Let's learn how to live on the moon before we start trying to live on Mars."
---
Snapshot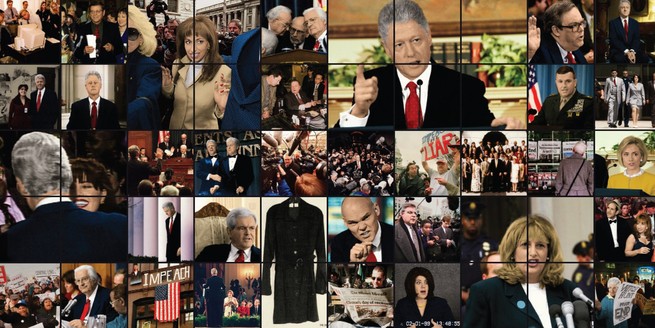 ---
We want to know what you think about …
"In the spirit of a holiday when people, in claustrophobic proximity to their loved ones, feel compelled to take stronger-than-usual positions on issues of even minuscule import, I have a conclusion to share," Joe Pinsker writes. "The correct time to eat Thanksgiving dinner is 4 p.m." If you're participating in a family Thanksgiving—or a Friendsgiving—this year, tell us: When is the correct time to start dinner, and why? Write to letters@theatlantic.com.
---
Evening Read
Vaping is alarmingly popular among teens, and the fun, sweet flavors, such as mango, that e-cigarettes come in belie potentially serious health risks. Yet e-cigarettes also offer an avenue to quitting for longtime smokers:
These competing concerns leave the FDA trying to thread a particularly tricky needle: How do they get these products into the hands of the people who need them, while keeping them away from people who don't already smoke? Vaping in general does show promise as a diversion product, even for hard-core smokers, a group of people who historically have a very hard time quitting a very dangerous habit. Because of the relative novelty of e-cigarettes, there's no long-term data on what kind of health impacts vaping might have (and there's little consumer transparency about what's actually in vape juice), but medical professionals are generally doubtful that it could be worse for active smokers than continuing to smoke.
---
What Do You Know … About Family?
1. The first American Thanksgiving reportedly took place in this year. (The first event that the grateful Pilgrims referred to as a Thanksgiving actually took place in July.)
Scroll down for the answer, or find it here.
2. It's the 25th anniversary of this spooky family-movie sequel, directed by Barry Sonnenfeld.
Scroll down for the answer, or find it here.
3. Each year, roughly 500,000 American men get this medical procedure done, and now some men are starting to schedule them in tandem.
Scroll down for the answer, or find it here.
---
Urban Developments
Our partner site CityLab explores the cities of the future and investigates the biggest ideas and issues facing city dwellers around the world. Gracie McKenzie shares their top stories:
For more updates like these from the urban world, subscribe to CityLab's Daily newsletter.
---
Looking for our daily mini crossword? Try your hand at it here—the puzzle gets more difficult through the week.

We're always looking for ways to improve The Atlantic Daily. Concerns, comments, questions, typos? Email Shan Wang at swang@theatlantic.com

Did you get this newsletter from a friend? Sign yourself up.