The Books Briefing: Graphic (Novel) Content Ahead
Your weekly guide to the best in books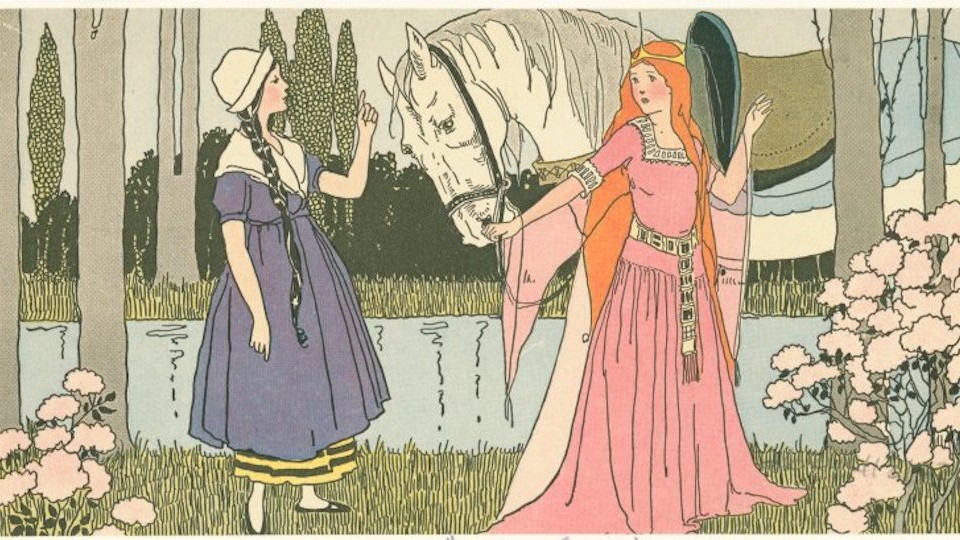 Graphic novels aren't just for kids or comics enthusiasts. The written word can evoke rich imagery, but in graphic storytelling, every aesthetic and narrative choice—from the colors used, to the spacing of each frame, to how and when dialogue is portrayed—can affect a reader's experience.
In The Sculptor, Scott McCloud depicts the grandest of ideas (life, death, family, fame) in small, detailed frames, through the eyes of a young artist. For Tillie Walden (the Eisner Award–winning cartoonist) and Lisa Hanawalt (the artistic brain behind BoJack Horseman), the visual medium makes way for their stunning worlds focused on women who disrupt the science-fiction and Western genres, respectively. And while Jérôme Ruillier's The Strange features anthropomorphic animals, the story it tells about the anxieties of being an undocumented immigrant is very much of this world.
Sometimes, words are still the best medium. Seventy-one years after Anne Frank's diary was first published, a new graphic adaptation visualizes Frank's story for a new generation of readers, but what gets lost in the translation?
Each week in the Books Briefing, we thread together Atlantic stories on books that share similar ideas, and ask you for recommendations of what our list left out. Know other book lovers who might like this guide? Forward them this email.
---
What We're Reading
The Quandary of Illustrating Anne Frank
"The book's carefully crafted images interpret elements of Frank's story with beauty and humor. But … the girl who breathed dimension into an unfathomable history is flattened, her power diluted."
📚 ANNE FRANK'S DIARY: THE GRAPHIC ADAPTATION, adapted by Ari Folman and illustrated by David Polonsky
---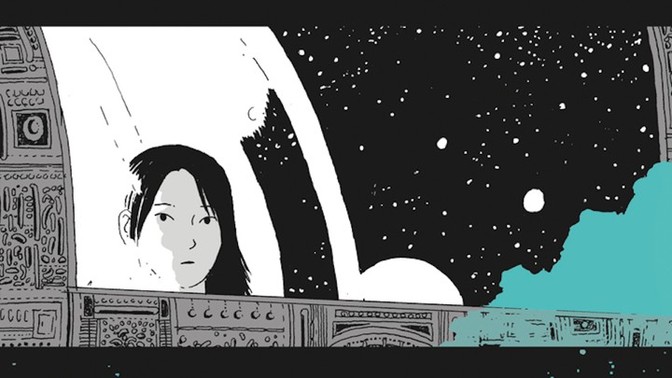 An Intergalactic Tale Populated by Women
"Walden has created a science-fiction universe that is about women, queer love, old buildings, and big trees. It may piss off science-fiction purists."
📚 ON A SUNBEAM, by Tillie Walden
---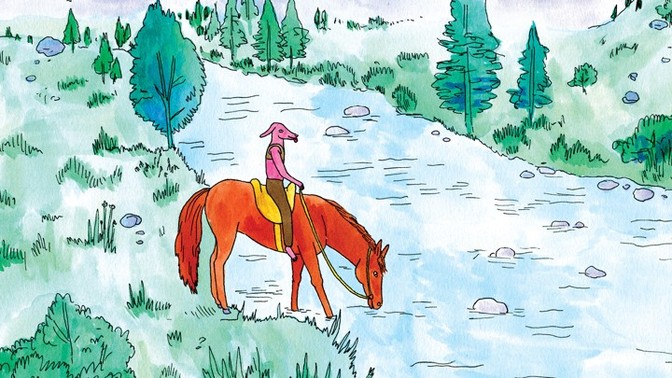 Coyote Doggirl Gives the Western a Whimsical, Watercolor Spin
"Hanawalt's graphic novel respects its heroine's restlessness. Her freedom, it seems to argue, is sacred."
📚 COYOTE DOGGIRL, by Lisa Hanawalt
---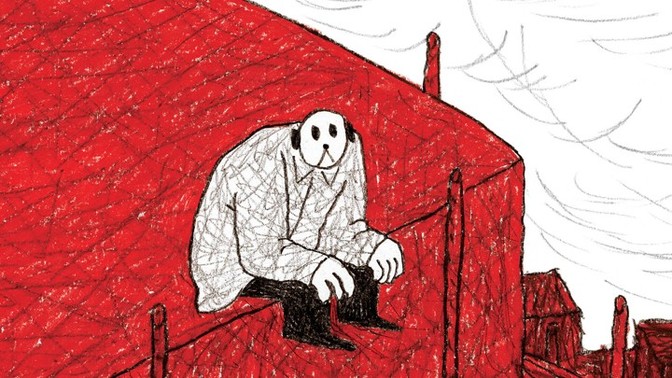 The Graphic Novel That Captures the Anxieties of Being Undocumented
"The protagonist is not a 'stranger,' with the opportunity to become known, or perhaps to even become a friend; he's a 'strange,' and therefore always alien."
📚 THE STRANGE, by Jérôme Ruillier
---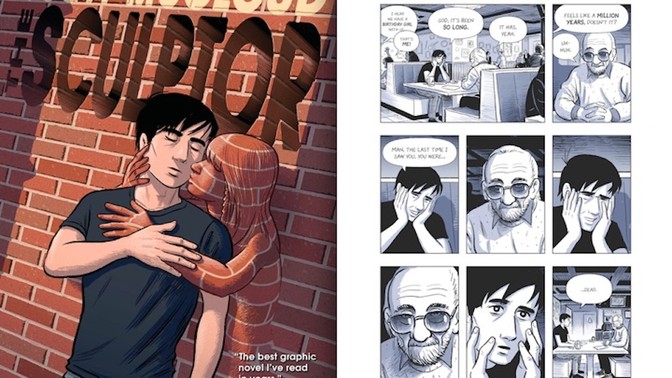 Scott McCloud's The Sculptor Proves How Much Graphic Novels Can Do
"The story boils down to a magical dilemma about weighing the urge for a family down the road against the desire for professional validation today. Only this time—thanks to a deal with Death—it's a man whose clock is ticking."
📚 THE SCULPTOR, by Scott McCloud
---
You Recommend
Last week, we asked you to share your favorite novels and stories centered on a specific place or location. Deborah Green, from Moose Pass, Alaska, said Willa Cather's classic My Ántonia "brings the Plains alive in all its complexity; from searing heat to blizzard storms, [it's] a land that gives abundantly and can also reduce a person to the most desperate straits."
Kathleen Parks recommended Exit West, by Mohsin Hamid, a novel about refugees and migration. Kathleen recalled a scene set in the "hillsides overlooking San Francisco and Marin County" as "an alternative vision of serenity, where relieved immigrants create new homes in tents and shelters on the hills. I can never see the coastline without remembering that scene."
What's a graphic novel that you think everyone should read? Tweet at us with #TheAtlanticBooksBriefing, or fill out the form here.
This week's newsletter is written by J. Clara Chan. The book on her bedside table right now is This Little Art, by Kate Briggs.
---