The Books Briefing: The People Behind the Books We Love
Your weekly guide to the best in books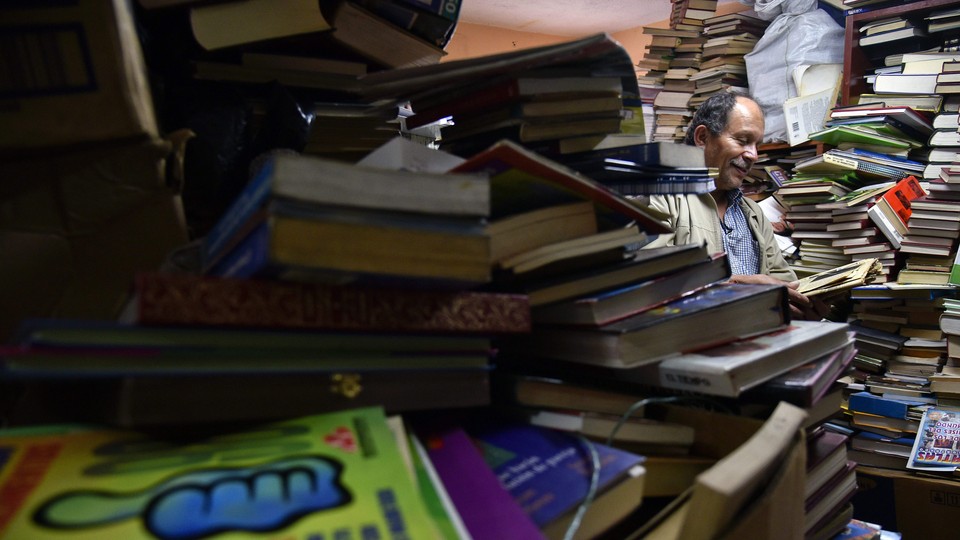 We're working on improving our email newsletters and your opinion is important to us. Will you help us by answering this short survey, so we can make our newsletters a better fit for you?
Who are the people behind the books we love, and where exactly does their writing draw or diverge from their lives? The work of the pseudonymous superstar Elena Ferrante may contain a trail of clues to her true identity. Karl Ove Knausgaard devotes an epic series of autobiographical novels to discovering himself, but begins to question the project by his sixth—and final—volume.
While the mythos surrounding Sylvia Plath's sad life story can sometimes obscure her literary influences, the writer's college thesis shows the intellectual issues that fascinated her. A new biography of Robert Graves delves into the wartime experiences that influenced his writing. And, in an essay from deep within The Atlantic's archives, Ralph Waldo Emerson describes how his friend Henry David Thoreau brought a unique, uncompromising perspective to his work.
Each week in the Books Briefing, we thread together Atlantic stories on books that share similar ideas, and ask you for recommendations of what our list left out. Check out past issues here. Know other book lovers who might like this guide? Forward them this email.
---
What We're Reading
An open letter to Elena Ferrante—whoever you are
"Your novels have helped us see our own lives more clearly. Sometimes we have felt that you might even understand our innermost thoughts. But tell me, have we fallen into a trap? All but the most naive readers know very well that a narrator's voice is always an invention. But what happens if you, the writer herself, are just as much an invention as your characters are?"
📚 THE NEAPOLITAN NOVELS, by Elena Ferrante
📚 FRANTUMAGLIA: A WRITER'S JOURNEY, by Elena Ferrante
📚 AUTOBIOGRAFIA EROTICA DI ARISTIDE GAMBÍA, by Domenico Starnone
---
Writing My Struggle undid Karl Ove Knausgaard
"Once Knausgaard has completed the excavation of his life, what else is left to do? He is a writer who prizes newness. He cannot repeat the substance of what he has done, and he seems to have lost faith in his method, or at least to feel that it's not worth the cost. Where does he go from here?"
📚 MY STRUGGLE, by Karl Ove Knausgaard
📚 SUMMER, by Karl Ove Knausgaard
---
How Sylvia Plath's college thesis shaped her only published novel, The Bell Jar
"Plath's undergraduate thesis … provides a clear outline of [literary] influences on her novel—and helps to illuminate how the author used cultural anxieties surrounding race and sexuality to convey her protagonist's deeply fractured sense of self."
📚 THE BELL JAR, by Sylvia Plath
📚 THE DOUBLE, by Fyodor Dostoevsky
📚 THE BROTHERS KARAMAZOV, by Fyodor Dostoevsky
---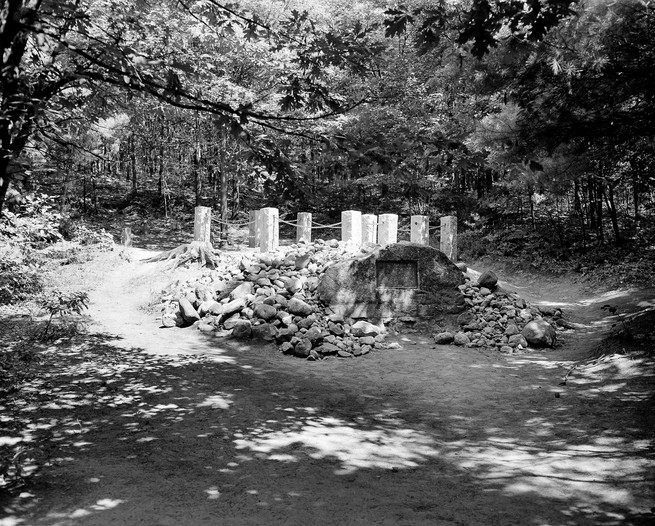 Ralph Waldo Emerson's tribute to his friend Henry David Thoreau
"His eye was open to beauty, and his ear to music. He found these, not in rare conditions, but wheresoever he went. He thought the best of music was in single strains; and he found poetic suggestion in the humming of the telegraph-wire."
📚 WALDEN, by Henry David Thoreau
---
The misremembering of a war veteran's best work
"It is bracing to be reminded in a new biography of Robert Graves that the rugged poet/all-rounder wrote Good-bye to All That, his lucid and mordantly sane autobiographical account of soldiering in the First World War, while recovering from a double suicide attempt. The possessed lover launching himself out of windows was also the disciplined journeyman writer who could bang out a best seller in 11 weeks."
📚 ROBERT GRAVES: FROM GREAT WAR POET TO 'GOOD-BYE TO ALL THAT' (1895-1929), by Jean Moorcroft Wilson
📚 GOOD-BYE TO ALL THAT, by Robert Graves
---
You Recommend
Last week, we asked for your must-read books about families, including those that "add insight into social issues stretching far beyond the walls of a single home." That description caught the eye of Susan Beck, a reader in Lake Forest, Illinois, who recommends Linda Gartz's memoir Redlined, which offers a "ringside seat to black/white race relations and the racist mortgage policies that help explain why this intractable social issue remains with us into the 21st century." And Roderick Bell, a reader in Petaluma, California, recommends I Will Send Rain by Rae Meadows, for its "fully realized characters in a family in existential peril."
What are the most insightful literary biographies and memoirs you've read? Tweet at us with #TheAtlanticBooksBriefing, or fill out the form here.
This week's newsletter is written by Rosa Inocencio Smith. The book on her bedside table right now is The Bean Trees, by Barbara Kingsolver.
---