The Atlantic Daily: 'I Can't Go Home'
A narcotics officer has a change of heart. Plus the Mueller report, fires in California, anniversaries of horror, and more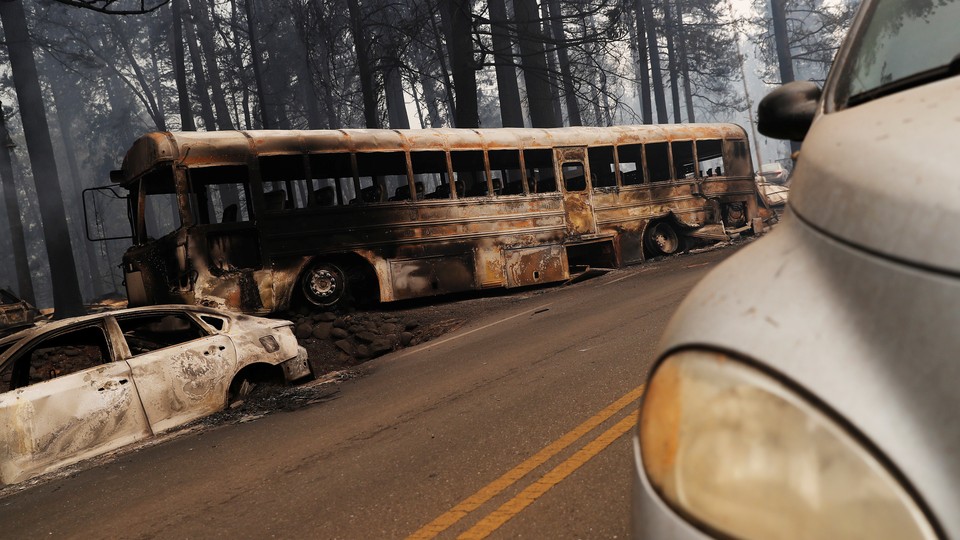 What We're Following
Still Gone: Saudi Arabia has acknowledged the murder of the journalist Jamal Khashoggi, though Crown Prince Mohammed bin Salman has insisted he was never involved, leaving an incomplete outline of horrific events. Amid the ongoing crisis, a delegation of American evangelical Christians, including some of President Donald Trump's advisers, moved forward on a meeting with the crown prince. "Do you believe MbS when he says he didn't authorize the murder?" Sigal Samuel asked one of the delegates. Read his response.
Mueller … : Special Counsel Robert Mueller is spoken of often but never speaks himself (zero public words since his appointment 18 months ago), as Washington awaits his final report. With an acting attorney general reportedly skeptical of the Russia investigation's scope, Mueller and his team may still have recourse should the new attorney general take steps to gut their work. In any case, Benjamin Wittes argues, there are multiple reasons why the window of opportunity to fire Mueller has passed.
Kristallnacht: On the 80th anniversary of a night of pogroms against Jews throughout Germany and Austria, David Frum reflects on the potent lesson history has to offer. And in this short film, several Holocaust survivors recall their experiences in Weimar Germany and the early days of the Nazi regime.
---
Snapshot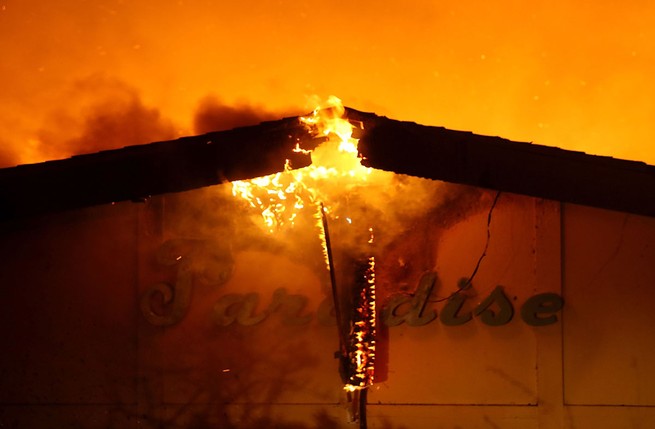 ---
Evening Read
As a narcotics officer, Kevin Simmers locked up hundreds of drug users—including his own daughter—as the opioid epidemic worsened:
Just nine days after [his daughter] Brooke's release, Simmers awoke to tire tracks through the front yard—Brooke had apparently maneuvered around his car. Hours later, Dana Simmers received a call from Brooke's friend Alison Shumaker, who told her she had spoken to Brooke in the predawn hours. Shumaker, who was trying to quit heroin herself, said that Brooke had relapsed and, full of self-loathing, had told her, "I'm a piece of shit." In a recent interview, Shumaker recalled that Brooke feared her father's response, and told Shumaker, "I can't go home. He's going to be so disappointed." Eventually, the line went silent.

"She might have died talking on the phone with me," Shumaker said. The possibility that faster action may have saved Brooke's life haunts Shumaker, but her inaction is not unique. Research suggests that after decades of Simmers-style drug policing, the most important reason drug users don't seek timely medical help is the fear of prosecution.
Simmers later changed his mind on the War on Drugs. Read on.
---
What Do You Know … About Culture?
1. The final season of this Netflix drama, featuring a truncated season, ends "on the cynical cliché that every new master will be just like the old one," writes our critic Spencer Kornhaber.
Scroll down for the answer, or find it here.
2. "Sour Milk Sea" was one of the songs written for possible inclusion in this famous 1968 album, now reissued 50 years later to include the demos and sessions that ended up on the cutting-room floor.
Scroll down for the answer, or find it here.
3. In The Front Runner, Hugh Jackman plays this American politician, whose promising 1988 presidential campaign came to a halt after allegations of an extramarital affair.
Scroll down for the answer, or find it here.
---
Poem of the Week
Sunday marks 100 years from the official end to the fighting in World War I. Here, a portion of "Red Seed" by Fannie Stearns Davis, published in our June 1919 issue, captures the uneasiness of the ensuing peace:
Now perhaps there is Peace.
But dare you say that you know it? …
The Wind caught a wild red seed,
And is wild to blow it
---