The Atlantic Daily: Bad Metaphors
Mass shootings in the "safest" cities. Plus an American in ISIS, black witches in digital covens, your voting experiences, and more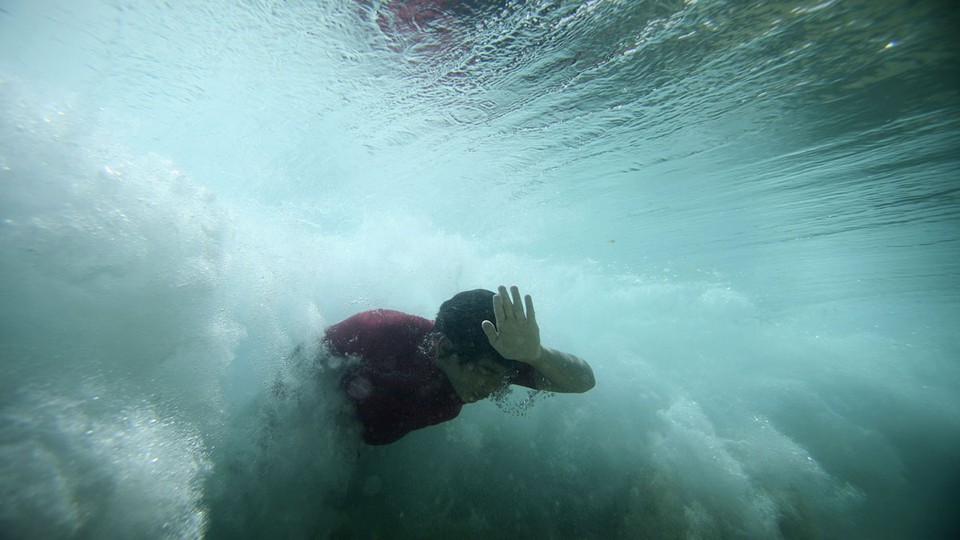 What We're Following
No Waves: Champions of these lower-profile causes were swept out of office in Tuesday's U.S. midterm elections: The next Congress will lose several Republican fans of space exploration, including one who's helped grow NASA's budget over the years, including for its climate-science programs. Also of note: Climate moderates were already a minority among House Republicans, and this midterm swept away almost 20 more of them.
Anywhere: A gunman opened fire inside a bar in Thousand Oaks, California, hosting "college country night" on Wednesday, killing 12. The city is one of the lowest-crime cities in America. So was Parkland, where a gunman killed 17 at a high school. Mass shootings have come to every corner of American public life, from schools to malls, churches to synagogues, concerts to movie theaters, spreading like an actual disease, and leaving unceasing trauma in its wake.
An American in ISIS?: The U.S. military has quietly released anonymous American citizen "John Doe," accused of joining ISIS, after holding him in Iraq for 13 months with no charges. The legal saga is over, but now a bigger drama is brewing.
We Asked The Atlantic Daily Readers: The evening of the U.S. midterm elections, we asked those who voted to tell us about their experiences. Many of you told us about lines, inaccessible polling locations, and your persistence in voting rain or shine, but also about mail-in ballots and good experiences. We published here what some of you shared.
---
Snapshot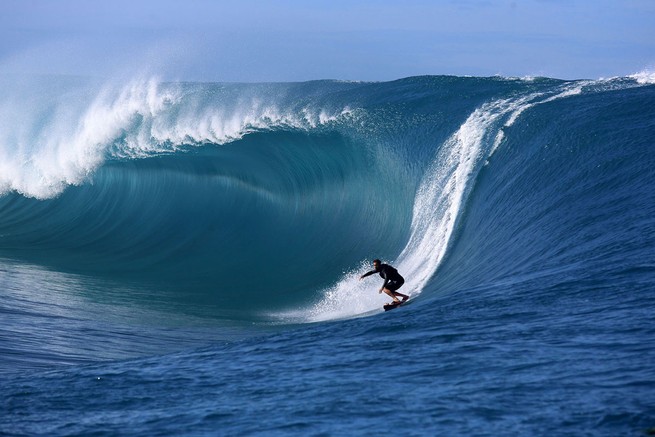 ---
Evening Read
The young black women leaving Christianity in favor of the spiritual traditions of African witchcraft sometimes find a sense of power in that process. Sigal Samuel reports on this shift of the digital age:
Many black witches, nervous about practicing witchcraft openly, feel more comfortable meeting online than in person. Some fear they'll be shamed by devout Christian parents, according to Margarita Guillory, a Boston University professor who studies Africana religion in the digital age.

"The internet is almost becoming like a hush harbor for these witches of color," Guillory said, referring to places where slaves gathered in secret to practice their religions in antebellum America. Online, an avatar or a handle allows women to speak freely. A popular Tumblr promotes inspirational images of black witches and Facebook groups for the women have thousands of members each, while some have even developed smartphone apps.

Some young women at the Baltimore convention told me their parents had long hid their grandmothers' or great-grandmothers' involvement with witchcraft—a decision the Millennials resented, until they realized their parents may have felt the need to suppress any talk of magic because their ancestors were harshly punished for their rituals. New Orleans, for example, saw sweeping arrests of voodooists in the 19th century.
---
What Do You Know … About Global Affairs?
1. Sunday, November 11 will mark 100 years since the end of ___________________________.
Scroll down for the answer, or find it here.
2. This German investment bank was recently fined for a multi-billion-dollar Russian money-laundering scheme.
Scroll down for the answer, or find it here.
3. U.S. sanctions against Iran have gone into effect, reinstating those lifted under the 2015 Obama-era agreement, known formally by this name.
Scroll down for the answer, or find it here.
---
Urban Developments
Our partner site CityLab explores the cities of the future and investigates the biggest ideas and issues facing city dwellers around the world. Gracie McKenzie shares today's top stories:
There's a big win for Democrats buried in Beto O'Rourke's loss in Texas, Kriston Capps writes: The Senate candidate conquered the state's last major conservative urban area. And, while a "blue wave" may not have overwhelmingly swept Congress, there was undoubtedly a progressive surge across ballot initiatives, even in conservative states and cities.

It's rumored that Amazon will split its new HQ2 between the Washington, D.C. metro area's Crystal City and Long Island City in New York. While the specific locations may come as a surprise, the decision would make sense, Richard Florida writes. (Here's what choosing two locations might mean for the incentive packages).

Meanwhile, in Canada, two cities have opened impressive public infrastructure projects: You'll want to see the photos of Calgary's new $245-million, Snøhetta-designed central library, and Montreal's Projet Bonaventure, which reimagines a former eyesore expressway.
For more updates like these from the urban world, subscribe to CityLab's Daily newsletter.
---