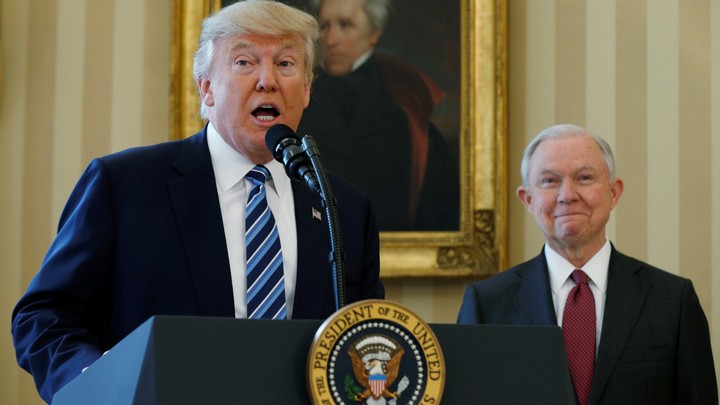 ---
Snapshot
---
Evening Read
America's political divides cut many ways. But one other widening gulf is the partisan divide among college-educated white voters and non-college-educated ones:
There's a question that splits Americans neatly in two. Every year, on its American Values Survey, the Public Religion Research Institute asks Americans whether they "think American culture and way of life has mostly changed for the better, or has it mostly changed for the worse?" Fifty percent of Americans say that it's gotten better in this year's poll, and 47 percent say that it has gotten worse.

But for white voters, the answer to that question is split by education level. Fifty-eight percent of college-educated whites this year say that America has gotten better since 1950, while 57 percent of non-college-educated whites say that it's gotten worse. When President Trump says "Make America great again," the again is instructive. He's capitalizing on the nostalgia that non-college-educated white voters have for America's past.
---
What Do You Know … About Science, Technology, and Health?
1. Amazon is said to be considering these two cities to host its major new headquarters, though several other cities around the U.S. see themselves as still in the running.
Scroll down for the answer, or find it here.
2. This small planet, first documented closely by the Mariner 10 spacecraft in the 1970s, has a liquid core that comprises more than 60 percent of its volume, compared with our planet's 15 percent.
Scroll down for the answer, or find it here.
3. Immigrants' ______ bacteria seem to "westernize" soon after they move to the U.S. Such changes to this microbiome may influence obesity in immigrants and Americans alike.
Scroll down for the answer, or find it here.
Answers: arlington, VA; New York City / Mercury / Gut
---
Looking for our daily mini crossword? Try your hand at it here—the puzzle gets more difficult through the week.

We're always looking for ways to improve The Atlantic Daily. Concerns, comments, questions, typos? Email Shan at swang@theatlantic.com

Did you get this newsletter from a friend? Sign yourself up.
We want to hear what you think about this article. Submit a letter to the editor or write to letters@theatlantic.com.
Shan Wang
is a senior editor at
The Atlantic
, where she oversees newsletters.