The Atlantic Daily: "What Are You Talking About?"
The first Cabinet casualty of the midterm elections. Dead candidates, marijuana-company stock prices jump, and more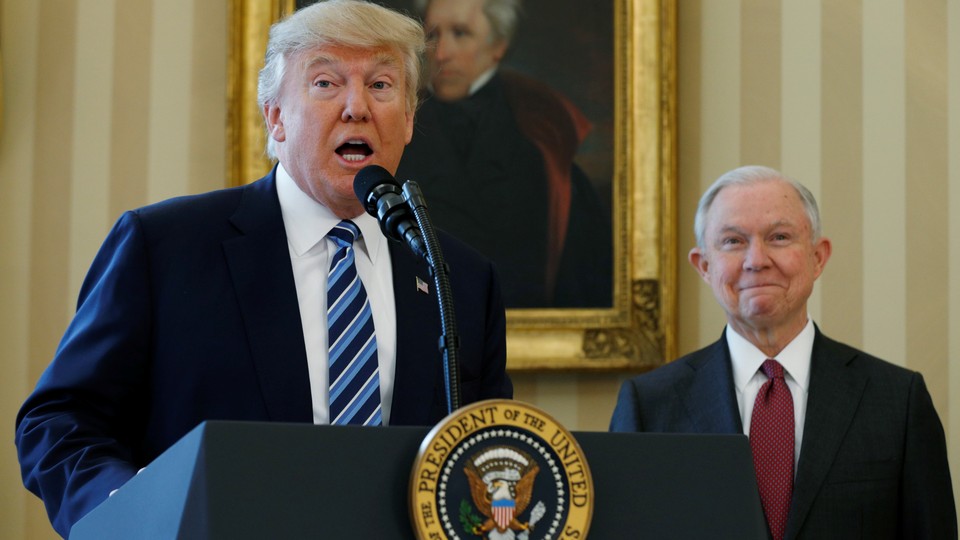 What We're Following
Sessions Out: Attorney General Jeff Sessions—who recused himself from the Russia investigation in 2017—handed in his resignation just a day after the midterm elections, forced out by President Donald Trump. His new replacement has in the past expressed skepticism about the reach of the Russia investigation—which he'll now oversee. While there's no denying Sessions has been an efficient lieutenant for Trump's policy priorities, his relationship with the president has been on the rocks for some time, and many of Trump's evangelical allies disliked him as well. Also of note: Stock prices for cannabis companies spiked after the announcement of Sessions's resignation.
Postmortem: Which party was most successful in pushing their candidates—and policies—in the 2018 midterms? Depends on who you ask. "Lost?" one GOP strategist boasted to McKay Coppins. "What are you talking about? We may have our largest Senate majority in history." Meanwhile, Democrats picked up seven governor's seats—though they fell short of what they'd hoped for. And voter turnout this year was high, with celebrities like Taylor Swift stepping out to encourage first-time voters. But will these voters stay engaged?
---
Snapshot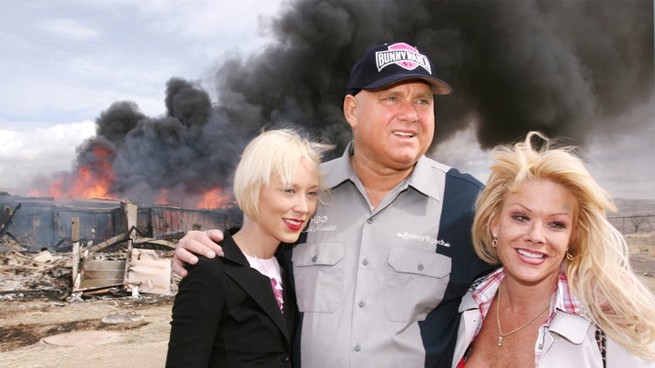 ---
Evening Read
America's political divides cut many ways. But one other widening gulf is the partisan divide among college-educated white voters and non-college-educated ones:
There's a question that splits Americans neatly in two. Every year, on its American Values Survey, the Public Religion Research Institute asks Americans whether they "think American culture and way of life has mostly changed for the better, or has it mostly changed for the worse?" Fifty percent of Americans say that it's gotten better in this year's poll, and 47 percent say that it has gotten worse.

But for white voters, the answer to that question is split by education level. Fifty-eight percent of college-educated whites this year say that America has gotten better since 1950, while 57 percent of non-college-educated whites say that it's gotten worse. When President Trump says "Make America great again," the again is instructive. He's capitalizing on the nostalgia that non-college-educated white voters have for America's past.
---
What Do You Know … About Science, Technology, and Health?
1. Amazon is said to be considering these two cities to host its major new headquarters, though several other cities around the U.S. see themselves as still in the running.
Scroll down for the answer, or find it here.
2. This small planet, first documented closely by the Mariner 10 spacecraft in the 1970s, has a liquid core that comprises more than 60 percent of its volume, compared with our planet's 15 percent.
Scroll down for the answer, or find it here.
3. Immigrants' ______ bacteria seem to "westernize" soon after they move to the U.S. Such changes to this microbiome may influence obesity in immigrants and Americans alike.
Scroll down for the answer, or find it here.
---